Main content
Draw Your Album: Blossoms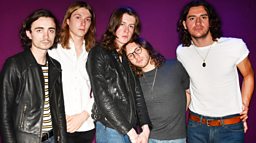 When Blossoms signed up to appear as part of Radio 1's Live Lounge Month, they probably thought the only things that would be tested were their skills as musicians.
Well, we also wanted to know about their drawing ability too. Like the Live Lounge guests before them, we asked the band to draw the artwork of their current album.
Here's what they were aiming for.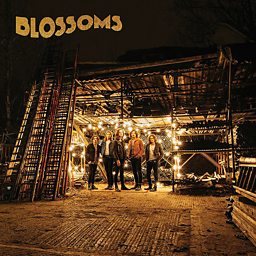 It took the full band to remind designated artist Myles quite how much there is going on on the artwork of their No.1 album.
When it came to adding some colour, he went for a magnificent two handed approach.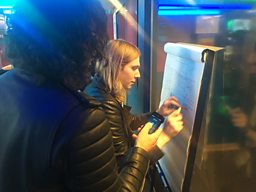 Everyone looked pretty pleased with his efforts.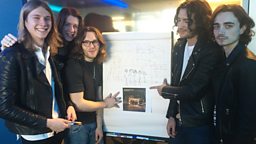 Here is Blossoms' masterpiece.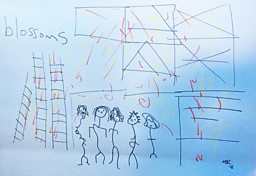 Lets take a closer look. This is eerily lifelike.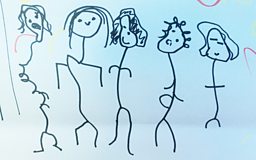 Although we don't remember anyone wearing a bum-bag during the Live Lounge performance.
That's a bum bag, right?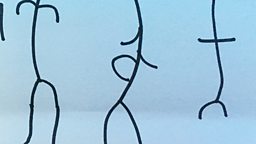 As well as impressing us with their attention to detail with the sharpies, they also performed a stunning version of 2016's definitive indie hit, Charlamagne, along with a mash-up of Justin Bieber and Drake.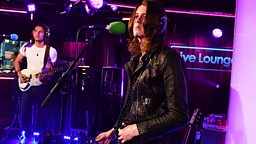 Clara showed her appreciation with a trademark hug and with that, Blossoms were off to their next performance and next step on the road to rock and roll stardom.