Be moved: Sign up to be a #DancePassion Partner
23 November 2018
The UK is a world leader in dance. This vibrant and diverse sector has an important role to play not just in our creative industries but also in education, health and well-being and bringing communities together, appealing to both young and not so young. #DancePassion will be an extraordinary showcase of amazing dance talent from across the UK. In Spring 2019, BBC Arts and One Dance UK want to work with dance companies and independent artists in England, Northern Ireland, Scotland and Wales to shout about and share stories, performances, insight and archive to celebrate this flagship art form. Find out how you can get involved.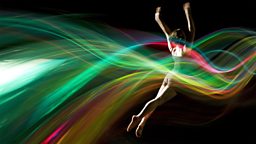 Getty Images
Be moved
Dance has the power to move the soul as well as the body. It brings together different communities and generations in a shared love of creative expression. #DancePassion is an opportunity to share the love of dance, with a celebration online and on-air, not just by the BBC but the whole dance sector.
Driven by social media and the BBC's unrivalled reach, #DancePassion will showcase the country's dance sector in all its variety. Facilitated by BBC Arts and One Dance UK, companies and artists will celebrate this diverse art form with performance and insight including behind the scenes access, rehearsals and conversation.
Live streams will feature on social media platforms as well as a BBC #DancePassion website for audiences to explore and enjoy the full range of content live and on-demand. Audiences will be encouraged to engage with live streams to ask questions, share, like & celebrate their own dance passion.
From Monday 1 April to Saturday 6 April we will work together to create a national moment in celebration of dance.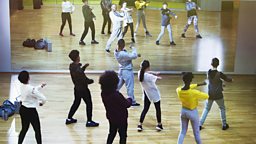 Getty Images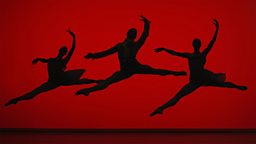 Getty Images
Get Involved
We hope lots of dance organisations and artists will want to share their dance passions and get involved. During the week of #DancePassion we want audiences, dance organisations and independent artists to shout about and share their love of dance. Using the hashtag #DancePassion we want you to share your dance stories on your own social media platforms to enthuse and engage new and existing audiences. The BBC will be running a dedicated #DancePassion site where it will include as many shares and dance stories as possible.
Once you've signed up to #DancePassion we'll send regular Newsletters on latest developments and suggestions on how you can get involved in April 2019.
A limited number of organisations and artists will work directly with the BBC on live streams or one of the exciting offers of collaboration from the BBC's archive and development teams.
Before signing up as a #DancePassion Partner below, please read the Terms and Conditions.
Newsletter Updates
Sign up as a #DancePassion Partner to keep up to date with the latest information and receive the #DancePassion Newsletters on how best to get involved. Read the Terms and Conditions here.
Exploring the BBC Archive
We want to use the BBC's dance archive to make it possible for organisations and artists to tell interesting and engaging stories about dance. Using a new storytelling platform called Canvas, we want to work with a small number of #DancePassion Partners to unlock archive to tell your dance stories. If your organisation is interested in using Canvas please sign up as a #DancePassion Partner and we'll send you details on how you could get involved. Here's an example of how the Canvas platform was used by BBC News for the anniversary of partition of India: Canvas and BBC News: Partition of India
The closing date for applications to use Canvas is 11th January 2019.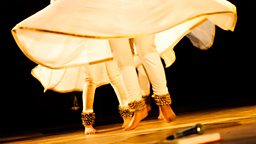 Getty Images
Data Protection
Your trust is very important to us. This means the BBC is committed to protecting the privacy and security of your personal information.
It is important that you read this notice so that you are aware of how and why we are using such information. This privacy notice describes how we collect and use personal information about you during and after your relationship with us, in accordance with data protection law.
The BBC will collect and process the personal information that you provided on the form below. The personal information that you provide will be processed securely for the purposes of your participation in #DancePassion.
The BBC is the 'data controller' of this information. This means that the BBC decides what your personal information is used for, and the ways in which it is processed. The legal basis on which the BBC processes your personal information is your consent. If you would like to withdraw your consent to the processing of your personal data please contact us at bbcarts@bbc.co.uk. If you have any questions about how the BBC handles your personal information, or you wish to find out about your rights or want to contact the BBC's data protection office, please visit the BBC's Privacy and Cookies Policy. If you raise a concern with the BBC about the way it has handled your personal information, you are entitled to lodge a concern with the Information Commissioner's Office (ICO).
The BBC will retain your information until 30 September 2019. Your personal data may be shared with third parties such as Maximizer in order to send #DancePassion updates and may be shared within the BBC for the purposes of administering #DancePassion. Your personal data will not be shared with any additional third parties outside of the BBC without your prior permission.
You can find additional information in the BBC's Privacy and Cookies Policy.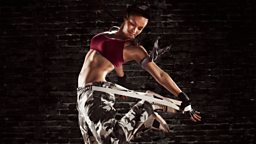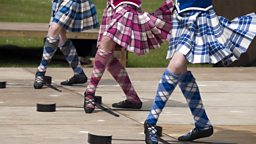 Above and top | Getty Images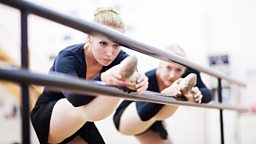 Getty Images