Main content
Border:A Journey to the Edge of Europe by Kapka Kassabova
About the Book
When Kapka Kassabova was a child, the borderzone between Bulgaria, Turkey and Greece was rumoured to be an easier crossing point into the West than the Berlin Wall. It swarmed with soldiers, spies and fugitives.
Today, this densely forested landscape is no longer heavily militarised, but it is scarred by its past. Kapka Kassabova returns to this hidden corner of the continent, and meets the people of its triple border. She discovers a region that has been shaped by the successive forces of history: by its own past migration crises, by communism, by Nazi occupation, by the Ottoman Empire, and – older still – by the ancient legacy of myths and legends. But there seem to be non-human forces at work here too: it is a land rich with curative springs and Thracian tombs; home to psychic healers and Europe's last fire-worshippers. As Kapka Kassabova explores this enigmatic region in the company of border guards, treasure hunters, entrepreneurs, botanists and smugglers, she traces the physical and psychological borders that criss-cross its villages and mountains, and goes in search of the stories that will unlock its secrets.
About the Author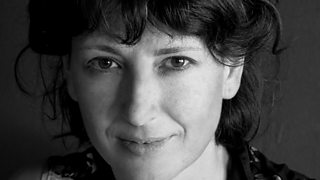 Kapka Kassabova was born in Bulgaria in 1973 and now lives in the Scottish Highlands. She is the author of three poetry collections, numerous travel essays, the novel Villa Pacifica, and the acclaimed memoirs Street Without a Name: Childhood and Other Misadventures in Bulgaria and Twelve Minutes of Love: A Tango Story. She has written for the Sunday Times, the Guardian, Vogue, Newsweek and 1843 magazine.