Main content
8 very big pop albums still to come in 2016
We don't want to panic anyone, but we are well over halfway through 2016. Summer may have been a bit of a washout so far but don't let that get you down, there's some very exciting music on the horizon.
Some of the biggest names in pop are gearing up to drop new records before the end of the year. Here's who's busy putting the finishing touches on their next albums as we speak.
Olly Murs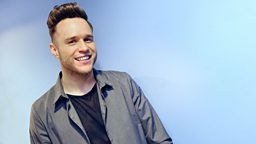 Title: TBC
Release date: TBC
Olly Murs is waiting for the festive season to drop his new album - and hopefully he'll pop up on The X Factor to perform his next single.
"The album's going to come out at the end of the year, we've finished it all now so its all ready to go out near Christmas," he told Radio 1 online.
"It's exciting for me because the last three albums that've come out have all gone to No.1, so the pressure's there for this one to go to No.1 as well! I cant wait for people to hear it."
Shawn Mendes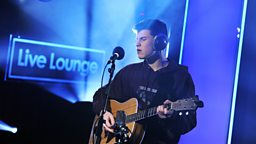 Title: Illuminate
Release date: 23 September
Shawn Mendes has moved on from his debut album Handwritten and is all set to drop his second, Illuminate.
"I'm way more confident with this album, it's not even funny," he told The Fader. "If it sold no records, I'd still be so much more confident.
"I'm so passionate about the music I created that, if it sold 10 copies the first day, I'd still be happy. You put a lot of effort into it — your heart, your soul."
Zara Larsson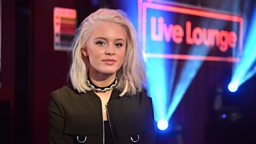 Title: TBC
Release date: TBC September
Zara announced she had finished recording her second solo (her first to be released internationally) with a string of euphoric but polite tweets.
If only more pop stars would use the word 'smashing'.
No release date has been confirmed, but she retweeted a fan account which said it would drop in September and in this day and age, that's confirmation enough.
She also confirmed that both Never Forget You and Lush Life would appear on the album. Like, duh.
AlunaGeorge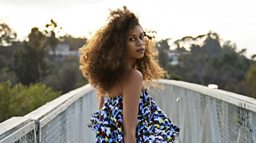 Credit: Island
Title: I Remember
Release date: 16 September
AlunaGeorge have really upped their game since they released their debut album. Out with the slinky R&B, in with the hip-popping anthems I'm In Control and Mean What I Mean.
"We wanted to let people in a bit more now that we're more confident in our sound," said Aluna when she announced the duo's second album.
If the album lives up to the singles, it'll be one of the hottest records of September.
Bastille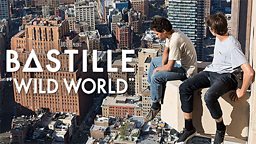 Credit: Virgin
Title: Wild World
Release date: 9 September
Bastille's second album is already off to a great start, having scored their first Top 20 hit in three years with lead single, Good Grief. Dan Smith told NME that new song The Currents was inspired by political figures such as Nigel Farage and Donald Trump. He also told DIY the band were getting much more experimental second time around.
"If we wanted the swagger of an old hip hop tune, we didn't want to shy away from it, we wanted to go for it," he said.
"If we wanted to use slightly obscure, ridiculous quotes from 70s sci-fi films, and a massive horn riff, then a big old beat, we would."
It sounds ridiculous and therefore, we love it.
Tove Lo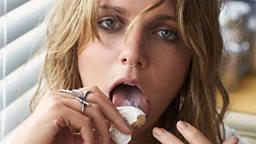 Credit: Polydor
Title: Lady Wood
Release date: 28 October
Tove Lo has been Radio 1's Track of the Day with her tune Cool Girl, which is the first single to be released from her second album.
She told FUSE magazine that the album would be 'dreamier' and described the sound as 'dark techno'.
Lady Gaga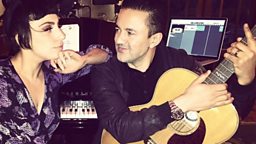 Credit: RedOne / Instagram
Title: TBC
Release date: TBC
A lot of people are hoping Gaga will swoop back into the world of pop and save us all from the doom and gloom of 2016, maybe with a new single called Chaos Angel, maybe not.
There is a lot of speculation about Gaga's new material, with a US radio host claiming her new music should be with us before the end of August. The one thing we know for sure is that he collaborators says it is very good. Mark Ronson says her new record is 'incredible' and producer RedOne said the duo were 'back on track' in 2015 - but has kept quiet since.
All very TBC, but here's hoping.
Major Lazer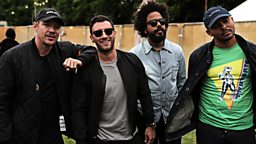 Major Lazer
Title: Music Is The Weapon
Release date: TBC
In little over a year, Major Lazer have grown from festival favourites to one of the biggest pop groups on the planet. Having friends like Justin Bieber and Ellie Goulding on hand for collaborations has helped, but Diplo and co's production is the real star of this party.
Worldwide hit Cold Water has set the bar pretty high for this one, so it will be interesting to see what else the album holds.