Main content
The Teen Awards in numbers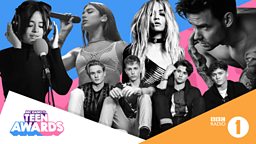 Radio 1's Teen Awards will take place on Sunday 22nd October at Wembley Arena. Whether you're at the event itself, or listening and watching at home, there's a LOT to get excited about.
To help get you ready, we thought we'd round up the very best of the Teen Awards - in numbers.
5 incredible acts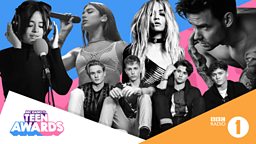 There's a seriously big treat in store at the Teen Awards 2017, where five amazing acts will appear on stage. Camila Cabello, Rita Ora, Liam Payne, The Vamps and Dua Lipa will all be performing.
2017 marks the third time that The Vamps have played these awards. They just can't get enough, and frankly we don't blame them. Over the years, the awards have seen acts like Little Mix, One Direction and Demi Lovato step out to whip up the crowds.
Thousands of tickets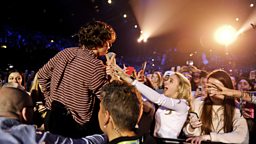 11 categories of award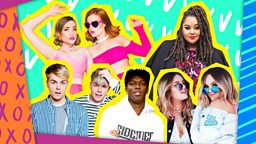 While live performances by incredible artists are a huge part of what makes the Teen Awards special, the event is about so much more than music.
The awards celebrate all kinds of things that teenagers feel passionate about, from gaming and vlogging to sport and film.
The event will see awards given to: Best Vlogger, Best Film, Best British Solo Artist, Best British Sports Star, Best British Group, Most Entertaining Celeb, Best Game, Best TV Show, Best International Solo Artist and Best International Group. Phew! But most important of all are the Teen Hero awards...
4 Teen Heroes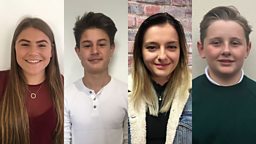 The Teen Heroes are at the very heart of Radio 1's Teen Awards. It's a chance to honour and celebrate the selfless, brave and exceptional achievements of young people aged between 12 and 17.
Find out more about this year's Generally Amazing Teen Hero Award Winner Harrison, the 1 Million Hours Teen Hero Award for Volunteering Winner Charlotte and the My Mind & Me Teen Hero Award for Mental Health Winners Ollie and Holly - and prepare to be inspired.
9 Teen Awards so far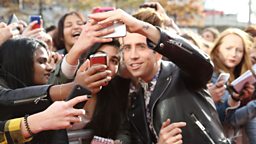 The awards have been running since 2008, making 2017 the tenth year that they will take place. Photos and video from all the amazing performances in earlier years are available online at the Radio 1 Teen Awards site.