Main content
BBC Symphony Chorus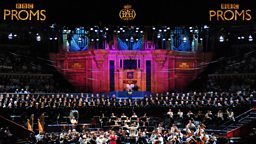 The BBC Symphony Chorus was founded in 1928 and its early appearances included UK premieres of Bartók's Cantata Profana, Stravinsky's Perséphone and Mahler's Eighth Symphony. This commitment to new music continues undiminished and in its performances with the BBC Symphony Orchestra and internationally acclaimed conductors and soloists, most of which are broadcast on BBC Radio 3, the Chorus performs diverse and challenging repertoire.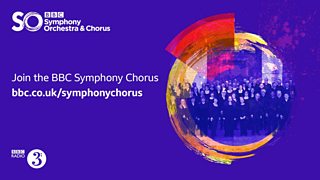 ...sung with otherworldly dreaminess by the BBC Symphony Chorus...

The Times, September 2012
Joining the BBC Symphony Orchestra in its 2019-2020 Barbican season the Chorus performs Mendelssohn's Elijah, Sibelius's The Origin of Fire and the UK premiere of his Snöfrid, all conducted by the BBC SO's Chief Conductor Sakari Oramo; Beethoven's Missa solemnis with Richard Farnes; and Detlev Glanert's Requiem for Hieronymus Bosch conducted by Semyon Bychkov. In the autumn the Chorus joins the London Philharmonic Choir and the London Philharmonic Orchestra for a performance of Elgar's The Apostles at the Royal Festival Hall conducted by Martyn Brabbins. The Chorus celebrated its 90th anniversary throughout the BBC SO's 2018-19 Barbican season with performances of David Lang's Memorial Ground; Ethel Smyth's Mass in D with Sakari Oramo; Berlioz's L'Enfance du Christ with Edward Gardner; Bach's Mass in B Minor with John Butt; Lili Boulanger's Psalm 24 'La terre appartient à l'Éternel', Vieille prière bouddhique and Psalm 130 'Du fond de l'abîme' conducted by James Gaffigan as part of a Total Immersion day devoted to Nadia and Lili Boulanger; and the UK premiere of Osvaldo Golijov's Oceana with Joana Carneiro.
Regularly performing at the BBC Proms at the Royal Albert Hall, including the iconic First and Last Nights, the Chorus's 2019 Proms appearances with the BBC SO included Janáček's Glagolitic Mass conducted by Karina Canellakis; Beethoven's Symphony No.9 conducted by Sakari Oramo; and Elgar's The Music Makers conducted by Sir Andrew Davis. The Chorus also joined seven other choirs to perform the European premiere of John Luther Adams's choral spectacular and immersive In the Name of the Earth.
In addition to featuring in dedicated studio recordings for Radio 3, the Chorus has developed a large discography, which includes the Grammy nominated recording of Holst's First Choral Symphony; BBC Music Magazine and Gramophone award winning recording Elgar's The Dream of Gerontius under Sir Andrew Davis; Szymanowski's Stabat Mater, Harnasie, and Symphony No. 3 under Edward Gardner; Brett Dean's Vexations and Devotions under David Robertson and recently released Elgar's The Music Makers and Spirit of England with the BBC SO under Sir Andrew Davis and Ethel Smyth's Mass in D with the BBC SO under Sakari Oramo for Chandos.
Uniquely among symphony choruses, the BBC Symphony Chorus has specialised in performing large-scale a cappella choral repertoire, including Schoenberg's Friede auf Erden and Poulenc's Figure humaine. It has made recordings of works by Carl Rütti and Judith Bingham, and performed specially commissioned works by Richard Rodney Bennett, Peter Maxwell Davies, John Tavener, Mark-Anthony Turnage, Stephen Montague, Judith Weir and most recently the world premiere of Jonathan Dove's We Are One Fire conducted by Chorus Director Neil Ferris at the 2019 BBC Proms, commissioned for the Chorus's 90th anniversary season.