Main content
How FEDORA is investing in the future of ballet and opera
As FEDORA's international ballet jury meets in Paris this week to deliberate on their 2015 applicants, NATALIE BUSHE takes a look at the organisation, which was created to raise funds and invest in innovative ballets and operas across Europe. She also looks back at the productions that were awarded funding in 2014, and we present a taste of their performances.

Sourcing funding for arts projects is often difficult, but the recently created European Circle of Philanthropists of Opera and Ballet, known as FEDORA, is a non-profit organisation which awards two financial prizes each year to encourage creativity and collaboration in both fields.
In its first year, 2014, both the opera and ballet prizes were split into two. The ballet prize was shared between The Sleeping Beauty and Sound of Music - two very different productions.
For The Sleeping Beauty, Teatro alla Scala, Milan, and American Ballet Theatre's artistic teams came together to revisit the choreography of Marius Petipa and the music of Tchaikovsky.
Its glorious décor and designs were based on Léon Bakst's legendary production for Serge Diaghilev's Ballet Russes in 1921, interpreted by the Tony award-winning Richard Hudson.
Sound of Music explores the duality of musicals. On the one hand they brim with sparkle and uplifting music, and on the other they are often created during moments of global crisis, or immediately thereafter.
Multiple collaborators across Switzerland and France - including Théâtres Vidy-Lusanne, Forum de Meyrin and Nanterre-Amandiers, with La Bâtie Festival de Genève and Dreams Come True, Geneva - banded together to ask the audience: What lies beneath the glitz and glamour of the musical, what's the real message, and is it purely propaganda?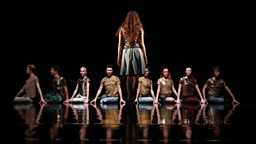 Sound of Music
The FEDORA prizes
The Van Cleef & Arpels Prize for Ballet awards €100,000, and the Rolf Liebermann Prize for Opera grants €150,000 to international co-productions which bring together emerging artists from different disciplines to produce newly commissioned, as yet unstaged, and recently composed or rediscovered pieces of work. Edilia Gänz, Director of FEDORA, says: "Our goal is to support the renewal of opera and ballet by raising funds for new creations."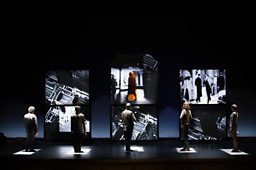 Private View
The opera prize was split between Private View and Milo and Maya Around the World. Milo and Maya combined the talents of Teatro Sociale di Como, Opéra de Rouen, Theater Magdeburg and Opéra Royal de Wallonie to produce a colourful interactive opera project for a young audience.
It's important to help young talents to emerge

Jérôme-François Zieseniss
Jérôme-François Zieseniss, President of FEDORA, says: "It's important to help young talents to emerge in Europe in the fields of opera and ballet."
One such talent is composer Matteo Franceschini, who worked with librettist Lisa Capaccioli to examine the idea of diversity through the experiences of two 13-year-olds and their fantastical bike journey around the restaurants of a large city.
Adopting a darker storyline and taking its influence from the films of Alfred Hitchcock, Private View is a chamber opera filled with suspense and potential murder mystery.
Complex and voyeuristic, the production uses video projection from Dutch producers 33 1/3 Collective to advance the narrative, and a soundscape produced by Belgian composer Annelies Van Parys with a libretto by Shetland-based poet Jen Hadfield.
As Jean-Yves Kaced, Secretary General of FEDORA, says, the cross-Europe collaboration of Private View is testament to the organisation's pursuit of "innovative projects that are realised in the form of co-productions between international opera houses, festivals and emerging artists".
FEDORA's 2015 finalists will be notified of their success in spring 2016.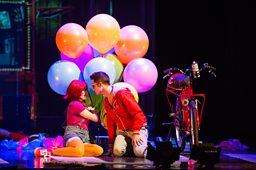 Milo and Maya Around the World