Main content
Cast and Characters
James Delaney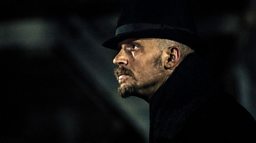 Played by Tom Hardy
Adventurer, sailor and enigma. James Kezia Delaney returned unexpectedly from Africa after 10 years presumed dead. Shrouded in mystery and preceded by wild rumours.
Brace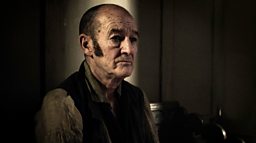 Played by David Hayman
James Delaney's trusted manservant, and his father's before him. Keeper of family secrets.
Zilpha Geary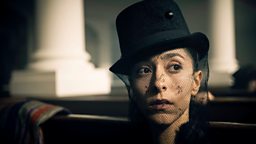 Played by Oona Chaplin
Zilpha is Horace Delaney's child by his second marriage and James Delaney's younger half-sister. Married to Thorne Geary. A devout Christian.
Lorna Bow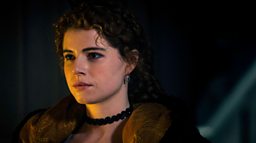 Played by Jessie Buckley
Much beloved actress, often found treading the boards at The Theatre Royal, Drury Lane. A talented free thinker, who plays by nobody's rules but her own.
Old Horace Delaney
Recently deceased father of James and Zilpha Delaney. He was an adventurer, merchant and shipping mogul.
Lieutenant Thorne Geary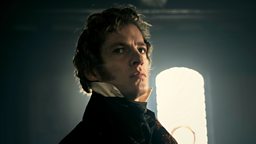 Played by Jefferson Hall
Former soldier, current insurance broker. Financially bereft. Staunch Christian. Married to James' sister Zilpha.
Robert Thoyt
Played by Nicholas Woodeson
The Delaney family Lawyer, who has strong ties to the East India Company, which is most certainly a conflict of interests.
Sir Stuart Strange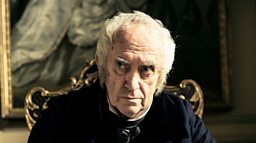 Played by Jonathan Pryce
Long-standing Head of the Honourable East India Company across the entire face of the Earth. An extremely powerful man, who is used to getting what he wants, both in London and abroad.
Solomon Coop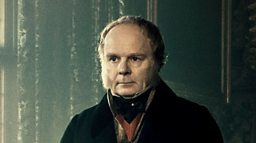 Played by Jason Watkins
The Private Secretary to his Majesty King George, he is known as the whip and cane of the King. He has a network of spies who keep him very well informed, but working for The Prince Regent, has filled him with frustration and contempt.
Atticus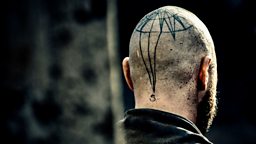 Played by Stephen Graham
Former professional sailor and current professional criminal and miscreant. A well-known and feared local face and unofficial leader of a gang of dock workers operating out of the Dolphin Inn.
Helga von Hinten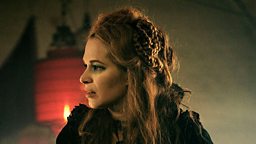 Played by Franka Potente
A madam of German descent, she operates a brothel down by the docks, and is happy to use bribery, intimidation and violence in order to protect her girls and her business.
Michael 'Godders' Godfrey
Played by Edward Hogg
Honourable East India Company clerk for the last twelve years. Godders has witnessed all words exchanged at formal Company meetings, recording everything but those words spoken under a raised hand.
The Prince Regent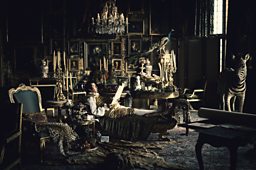 Played by Mark Gatiss
Wildly unpopular due to his obsessive self‐interest, parties and debauchery. The Prince Regent has been made acting Head of State after his father King George III was deemed unfit to rule.
Dr George Cholmondeley
Played by Tom Hollander
A chemist and somewhat maverick scientist, with a taste for excess. Opportunist, social deviant and socialite party regular.
George Chichester
Played by Lucian Msamati
A member of The Sons of Africa. Working selflessly and tirelessly alongside abolitionist groups, in the pursuit of justice.
Dr Edgar Dumbarton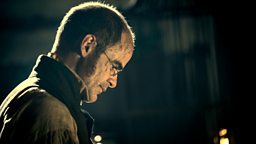 Played by Michael Kelly
An American Physician working at St Bartholomew's Hospital London: a precarious position to be in now that the two countries are at war.
Benjamin Wilton
Played by Leo Bill
An eager young executive with a reputation as a wit, working in the records office of The East India Company.
Edmund Pettifer
Played by Richard Dixon
In charge of The East India Company's Africa Desk and entrusted by Sir Stuart Strange to handle the more unpalatable tasks that need taking care of.
Countess Musgrove
Played by Marina Hands
A French socialite, who uses her beauty to beguile influential men to improve her position in society. Well known for her wild parties.
Watch the trailer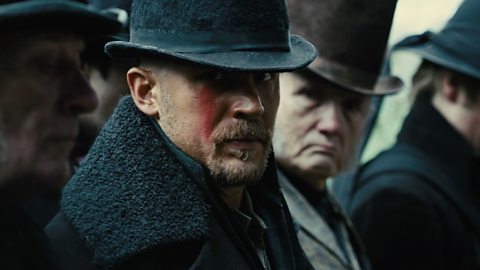 New drama series produced by Tom Hardy, Ridley Scott and the show's creator Steven Knight