Main content
Explaining the Quarter Life Crisis, with playwright Yolanda Mercy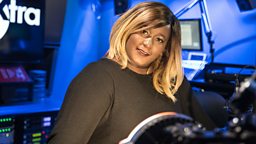 Not familiar with the quarter-life crisis? It's that time in your life - somewhere between your twenties and your thirties - when the realities of adulthood start to kick in and you find yourself all out of whack.
Does your life feel like it's lacking direction? Are you uncertain about what your future looks like? Still feel like you're a teen but struggling to shoulder the responsibilities of becoming a fully fledged adult? These are all symptoms of the quarter-life crisis and playwright, Yolanda Mercy, can pin-point the moment it dawned on her that she was in the midst of her own:
"When my cousin, who is younger than me, announced that he was getting married and when my friend told me she was pregnant... I was trying to figure out how to keep my young persons railcard."
This realisation set the, ahem, stage for Yolanda to write Quarter Life Crisis: a play about Alicia, a 26 year-old in the midst of a QLC, wondering when she'll feel grown up, stop relying on Siri to be her saviour and start making serious money moves.
A mash-up of drama, comedy and spoken word, Quarter Life Crisis has been a major success with performances in Edinburgh, London and two tours in Nigeria and now Yolanda has brought QLC to the 1Xtra airwaves.
Yup, you can listen to Quarter Life Crisis right here, right now. And then why not get to know the playwright behind your new favourite drama...
When did you first realise that writing was a passion you wanted to pursue?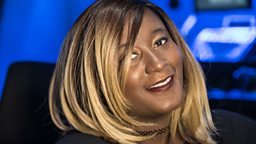 If I'm honest, I've always written. I used to write poetry and short stories when I was younger, but I fell in love with the idea of writing being a part of my career almost three years ago and I haven't regretted it.
Did you find that the Quarter Life Crisis really resonated with people?
I wrote this show in my flat in South London and I wrote about a world I know. I had questions: questions about the world that my friends and I always talk about like 'why does a young person mean 25 and under?' and then I wrote the play.
After every show I always get audiences say 'I thought I was the only person who felt that way'

Yolanda Mercy
I thought some people would resonate with the themes, but I was blown away with the response.
I've toured the play across the country and internationally and after every show I always get audiences say 'that's my story', 'I thought I was the only person who felt that way' and 'I can totally relate to the show and characters'.
The quarter-life crisis is so real and from doing the show and having the play published, I realised that a lot of people feel the same way.
Where do you find inspiration for the plays you write?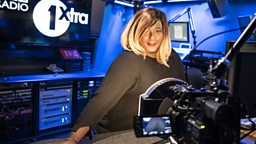 From the world around me. I always get ideas - which I then write into an ideas book - and then usually what happens is that one of my ideas will keep replaying in my mind. So if I get an idea for a show I might be speaking with friends and I think 'that dialogue would work well in a play'.
What role does music play in your work?
Music is integral to my work. I love music! I'm always listening to music. When I make work I'll write a scene and then listen to music and think 'ahh yes, this sound should underlay this section because it captures the feeling of the world'.
My brain always layers a world with dialogue and sound, which is really fun because when I work with a creative team we then shape and adapt the world together.
What advice do you have for someone who wants to become a playwright?
Start writing the ideas down. Writing things down, be it on your phone, notebook or laptop, is important because it commits an idea to memory. Once you've done that keep playing with ideas and ways to shape the world of the story you want to tell.
You will hear that voice in your head that says 'you're rubbish' or 'this is rubbish' but don't listen to it

Yolanda Mercy
Honestly, you will hear that voice in your head that says 'you're rubbish' or 'this is rubbish' but don't listen to it. Keep going. I've heard so many amazing artists say they doubt themselves all the time but they just keep going. It's happened to everyone, so please don't give up.
And I'd say be curious about the industry you want to join. If it's theatre, find ways to watch shows, read plays, attend courses, workshops, Q&As. Meet people and ask them questions, test out ideas and make mistakes. It's all part of the learning.
What do you want people to take away from Alicia and her Quarter Life Crisis?
You aren't alone. Many people have experienced it, so don't be afraid. I want them to leave with a sense of hope. Hope that they can make it through an obstacle that life or society puts in your way.
[If you're going through your own quarter-life crisis] speak to people. I found that by putting this story on stage there were a lot of people who feel a similar way. Find someone you trust and tell them how you are feeling because there is amazing support out there... People just need to know that you are looking.