Main content
Upload Festival
We had such a difficult job selecting from thousands of uploads for Upload Festival 2021.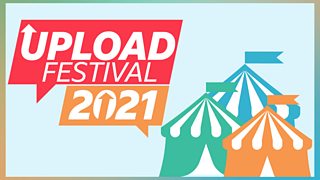 Thank you for being part of it! You can watch the two Festival shows and see content we also loved here.
Don't forget, Upload is open for your submissions and is showcasing your work on air all year round, not just during the festival.
Watch and listen to uploads sent into BBC radio teams in England, Scotland and the Channel Islands.
Upload your content to your local BBC radio station here