Main content
IWD 2019: Women in Front
This is what a conductor looks like
Every year on 8 March, Radio 3 marks International Women's Day by devoting its entire schedule to music by women composers.
In 2019, as well as learning about the women behind the music, we heard directly from some of the women in front of it – the conductors.
Although it's not as rare to see women on the podium as it was in the past, the number of women conductors in the UK is still comparatively small. The last five years have seen a flurry of new initiatives designed to support and encourage women to take up roles in musical leadership. But will the momentum last?
Throughout 8 March 2019, we heard the perspectives and experiences of eight women in musical leadership, all at different stages in their careers – from 19-year-old Stephanie Childress to conducting doyenne Marin Alsop.
Meet the conductors
Hear the conductors on Radio 3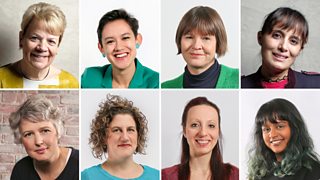 Breakfast – Stephanie Childress
Essential Classics – Rebecca Miller
Afternoon Concert – Marin Alsop, Lina Gonzalez-Granados, Alice Farnham
In Tune – Karin Hendrickson
Radio 3 in Concert – Valentina Peleggi, Yshani Perinpanayagam
Marin Alsop: 'I don't want women conductors to become "fashionable" – because fashion always goes out of style'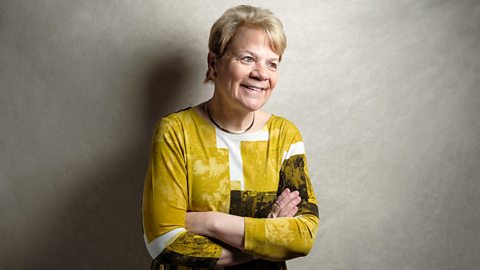 Marin is one of eight conductors taking part in our Women In Front focus for IWD 2019.
US conductor Marin Alsop is Music Director of the São Paulo State Symphony Orchestra and the Baltimore Symphony Orchestra, and Chief Conductor Designate of the Vienna Radio Symphony Orchestra. She is the founder of the Taki Concordia Conducting Fellowship, which aims to foster talented young women conductors with active mentorship.
Some of my male colleagues have said to me: "Do you really NEED a fellowship for women conductors?" I guess when I've heard that question, it's made me realise how much we need it.

Stephanie Childress: 'We're in the middle of a change'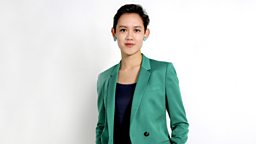 Nineteen-year-old Franco-British conductor and violinist Stephanie Childress entered Cambridge University to read music aged just 16. A former leader of the National Youth Orchestra, she conducted widely while at university and made her professional conducting and soloist debut with the Southbank Sinfonia in April 2018.
When I was about 12 or 13, I had a conducting teacher tell me I would never make it because I was a woman. Maybe they weren't trying to be sexist, but it felt as though they were putting my male colleagues over me. I thought it was total BS, although I didn't say it at the time.

Alice Farnham: 'It just doesn't enter many women's minds that conducting is an option'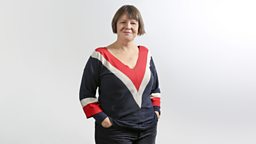 Lina Gonzalez-Granados: 'We need visibility'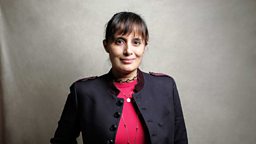 Colombian conductor Lina Gonzalez-Granados is the founder and Artistic Director of Unitas Ensemble, a Boston-based orchestra specialising in Latin-American music. As the current Taki Concordia Conducting Fellow (2017-2019), she is mentored by Marin Alsop.
I really don't mind if the conductor is a woman or a man. We want to have real musicians; people who are working towards their craft. But if it's a woman, of course I'm going to be happy, even if [being a woman] is the reason they're there – because we need visibility. We need more women on the podium.

Karin Hendrickson: 'Why aren't women putting their hands up?'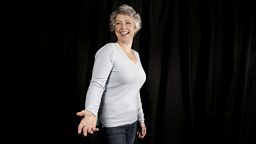 US conductor Karin Hendrickson is Assistant Conductor of the Royal Northern Sinfonia, Music Director of the Young Sinfonia and has recently been appointed Associate Artist at Sage Gateshead. She, too, has been mentored by Marin Alsop, and is an Artistic Associate of the RPS Women Conductors programme.
If you take the best musicians in a class and ask them how many would like to become conductors, many of the boys will usually put up their hands up and very few of the girls. This is true of leadership in general. Why aren't women putting their hands up?

Rebecca Miller: 'The pinnacle of change will be when a woman conducts the New Year's Concert'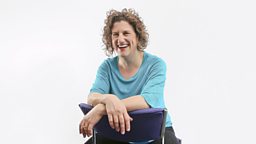 US conductor Rebecca Miller has guest-conducted with a host of ensembles including the Orchestra of the Age of Enlightenment, London Mozart Players, London Philharmonic Orchestra, Royal Northern Sinfonia and several of the BBC orchestras. She will take on the role of Chief Conductor of the Uppsala Chamber Orchestra in Autumn 2019.
When I was rising up through the ranks, I didn't even think about the fact that I was a woman. But about ten years ago, an agent said to me: "I like your work and am very impressed, but I can't take you on because you are a woman and I can't sell you."

Valentina Peleggi: 'The "women conductor" box is limiting'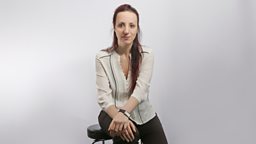 Italian conductor Valentina Peleggi is Guest Music Director at the Teatro São Pedro in São Paulo and the Mackerras Fellow at English National Opera. As the recipient of a Taki Concordia Conducting Fellowship, she was mentored by Marin Alsop between 2015 and 2017 and went on to assist her as Resident Conductor at the São Paulo Symphony, where she remains affiliated as the Principal Conductor of their professional chorus.
I'm very thankful to all the generations before me that helped to break these glass ceilings. [But] I think we are in a middle ground: still, there is so much to do. Sometimes it's not easy to know who we really are, as artists and as people. Society is pushing us to eat in a certain way, to dress in a certain way, to be in a certain way. And now, to be conductors in a certain way.

Yshani Perinpanayagam: 'I was the only female Music Director in the West End'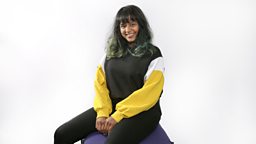 Yshani Perinpanayagam is a British pianist and Music Director who works in theatre and contemporary dance. She is currently MD for the West End transfer of Emilia, an all-woman show with music by Luisa Gerstein based on the life of the writer, teacher and poet Emilia Bassano, a contemporary of Shakespeare. She also works with Ladies of the Stave, an initiative that supports female and female-identifying musicians in theatre.
I think there are just three female Music Directors in the West End this season, including me. Last year, when the Musicians' Union did a sweep of the numbers, they found I was the only one. Why there are so few women is a huge, sprawling question that starts at the very bottom.
The photographs of Marin Alsop and Lina Gonzalez-Granados were taken by Robert Shiret. All the remaining photos were taken by Tricia Yourkevich, for BBC Radio 3.