Main content
Jan Slam is back for 2019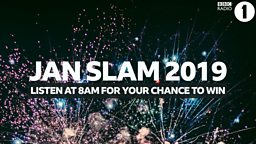 Start 2019 in the best way possible by bagging one of the incredible prizes on Radio 1's Jan Slam.
Listeners have already taken home 21 amazing prizes in the month-long competition and now we are giving you the chance to go behind the scenes at EastEnders (details below).
A new prize will be announced each day throughout January on Radio 1 Breakfast. All you have to do is listen out for a series of questions asked by Greg James (Monday to Thursday) and Matt & Mollie (Friday to Sunday) from which you will have to work out a three letter keyword.
Once you've got the keyword:
Text the three letter word to 81199 followed by your name and age.
Texts will be charged at your standard message rate. Only one text will be counted per phone each day. If you enter more than once the others won't be counted but you will be charged.
Prize 21: Go behind the scenes in Eastenders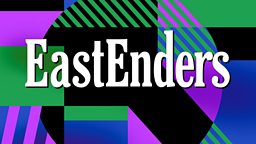 You'll get to meet some of the cast, visit the Queen Vic and see how it's all made.
Terms and Conditions
1. The competition is open to all residents of the UK, the Channel Islands and the Isle of Man aged 16 or over (unless otherwise stated), except BBC or BBC Group Company employees, their close relatives or anyone connected with the competition or the particular prize being offered.
2. A series of questions will be asked on air which will require the skill of the listener to work out a three letter word e.g. "Take the first letter of the answer to this question, add the first letter of the name of the person speaking in this clip, and add the first letter of the artist singing in this clip". Entrants will need to send this three letter word, followed by their name and age for eligibility and verification purposes.
3. Registration to take part in the competition is only available by using the following method:

• By texting 81199 with the three letter keyword (e.g. ICE following the example above) followed by your name and age. Texts will be charged at your standard message rate. Check with your network provider for exact costs.
No other method of entry will be accepted. Only one entry is allowed per listener for each daily prize. If you enter more than once your subsequent entries will not count but you will be charged.
Entries missing some of the information above will not be considered valid entries for this competition.
4. Registration will be open at approx. 0803 each day when the presenter(s) announces on-air that the competition is officially open. The competition registration period will be open for 10 minutes.
5. Potential winners will be drawn at random from all entries with the correct answer. A short list of up to 50 numbers will be generated once the 10 minute window has closed. The shortlisted callers will be called back in the order they were selected, live on the air. The prize will be won as soon as the phone is answered. The prize will not be won if the call is diverted to answerphone. If the call is not answered on the first attempt, or if there is no answer after 30 seconds of the phone ringing, or the shortlisted caller is rude or abusive then they will fail to win the prize. The next entrant on the list will then be called.
6. This process will continue until an entrant answers their phone. If no winner is found before 0830, the prize will no longer be available to win that day and will be rolled over into the prize offered on the final day (31st January 2019) unless the prize has expired so is no longer available on 31st January, it is not editorially appropriate to offer or is not a suitable fit with the prize that day and any other remaining prizes. On that day the process will continue until a winner is found.
7. The phone from which the text entry is sent in the registration process must be the entrant's phone. The entrant must be entering on their own behalf. The BBC reserves the right to disqualify any entrant who did not register using their own phone, who answered a call to someone else's phone or who has someone else answer their phone on their behalf. Further the BBC reserves the right to disqualify an entrant if it discovers the information provided in the text entry is incorrect. This may mean that a winner is disqualified for not providing the correct information for verification purposes, that prize will go back into the pot and will be rolled into the final prize on 31st January 2019, subject to clause 6, above.
8. The BBC's decision as to entrants and winners is final. No correspondence relating to the competition will be entered into.
9. Entrants agree to take part in any post-competition publicity if required.
10. The prize is as described in the prizes section under the relevant date. The prize description may include additional requirements which alter the eligibility of that particular round of the competition, impose additional rules or restrictions specific to that prize. You must read the particular prize description carefully before entering. The particular prize may require collection or additional actions to be taken for fulfilment. The BBC is not responsible for winners failing to follow instructions. There will be no additional elements, fees or expenses covered (including but not limited to travel or accommodation) unless expressly stated in the particular prize description.
11. If the winners and/or their guest (if applicable) have any health or accessibility requirements, these need to be disclosed to the BBC prior to prize fulfilment. In order to fully experience the prize that includes experiences or ticketed events, there may be some Health & Safety requirements imposed by BBC, the promoter or the venue. These will need to be followed prior to those elements being experienced. The winner and their guest (if applicable) must also comply with the health, safety and security policies at any venue associated with the prize.
12. If the prize includes tickets or entry to an event, the BBC will not be responsible for any failure of the winner and/or guests (if applicable) to gain entry or re-entry to the event due to their behaviour or failing to meet the admission requirements. The BBC will not be responsible for suspension or cancellation of events that may form part of the prize. If the prize includes access to a sporting event, the winners and guests (if applicable) must not be subject to any order banning them from attending such sporting events.
13. If the prize includes international travel, it is the responsibility of the winners and guests to ensure that they can enter the country concerned: that they have a valid passport and entry documentation (including but not limited to sufficient length of time on the passport and visas or visa waivers), and that they have appropriate travel insurance. The BBC shall not be responsible for ensuring passport validity, providing or arranging visas or similar entry documentation or arranging travel insurance for the winners or their guests.
14. If the winner or guest is under 18 years old then they must be accompanied by a responsible adult aged 18 or over.
15. Winners are excluded from subsequent rounds of the competition.
16. This competition is conducted in line with the BBC's code of conduct for competitions, which can be found on http://www.bbc.co.uk/editorialguidelines/guidelines/appendix2
17. The BBC, their sub-contractors, subsidiaries and/or agencies cannot accept any responsibility whatsoever for any technical failure or malfunction or any other problem with any server, network, system or otherwise which may result in any registration not being properly logged or not recorded.
18. The BBC reserves the right to (i) amend these terms and conditions in any way; (ii) disqualify any entrant or winner who breaches these rules or has acted fraudulently in any way; (iii) disqualify any entrant or winner, withdraw or substitute any prize should an entrant winner or guest at any stage exhibit inappropriate or dangerous behaviour (including, but not limited to, being under the influence of drugs, alcohol or causing a nuisance) before, whilst on air or afterwards in relation to this competition; (iv) impose additional entry requirements, restrictions or additional rules should the specific prize on offer requires it (including, but not limited to, additional age or other event entry requirements, or require a parent or guardian to be present if the winner or a guest is under 18 for some or all of the Prize); and (v) cancel or vary the competition at any stage, if deemed necessary in its opinion, or if circumstances arise beyond its control.
19. Entrants will be deemed to have accepted these rules and to agree to be bound by them when entering this competition.
20. The competition is run by the BBC. The applicable law is that of England and Wales.
Privacy Notice
Your trust is very important to us. The BBC is committed to protecting the privacy and security of your personal information.
It is important that you read this notice so that you are aware of how and why we are using such information. This privacy notice describes how we collect and use personal information about you during and after your relationship with us, in accordance with data protection law.
Additional information can be found in the BBC's Privacy Policy. Where there is inconsistency between those documents and this notice, this notice shall prevail.
What will we collect and how we use it?
The BBC contracts its SMS services through IMImobile (Europe) Limited, who will collect and process the personal information that you have provided to us about yourself by entering this competition, including your name, age and telephone number. If you are a winner, the BBC will ask for email address in order to fulfil the prize.
The BBC is the "data controller" of this information. This means that the BBC decides what your personal information is used for, and the ways in which it is processed. IMImobile is the BBC's data processor and is contracted to the BBC to provide the platform. This means they can only use your personal data within the parameters set by the BBC.
We rely on our legitimate interests of running radio competitions as our lawful basis for processing your personal data – providing interesting and engaging radio programming to those that participate and to the wider audience listening in. If you are successful, we will also process your personal information for post-competition publicity and our lawful basis for such processing is our legitimate interests in promoting the competition.
Retaining your personal information
In relation to entrants, the BBC will retain your personal information until 3rd September 2019. If you are a winner, we will retain your personal information for a period of two years.
Sharing your personal information
We will not share your personal data with any other third party without your prior consent.
Your rights and more information
If you want to review, verify, correct or request erasure of your personal information, object to the processing of your personal information, or request that we transfer a copy of your personal information to another party, you can find out how to do this in our Privacy Policy.
If you have any questions about how the BBC handles your personal information, or if you wish to contact the BBC to exercise your rights in relation to your personal information, please visit http://www.bbc.co.uk/usingthebbc/privacy or contact dpa.officer@bbc.co.uk.
If you raise a concern with the BBC about the way it has handled your personal information and you are dissatisfied with the BBC's response, you are entitled to lodge a complaint with a supervisory authority. In the UK, the supervisory authority is the Information Commissioner's Office (ICO), which can be contacted at: https://ico.org.uk/concerns/.
The prizes so far...
Here's what has already been won
1: Meet Saoirse Ronan at the Scottish premiere of Mary Queen Of Scots in Edinburgh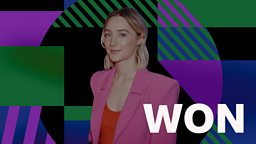 2: Hang out with Little Mix backstage at London's O2 Arena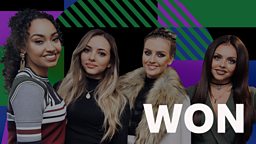 3: Win two tickets to the BRIT awards 2019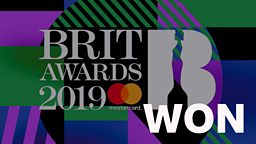 4: Head to the UK premiere of Glass and meet some of the cast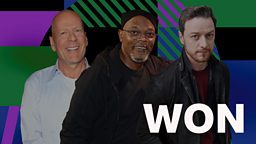 5: Hang out with Russell Howard backstage on his world tour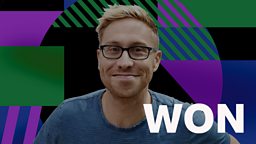 6: Head to America for the Super Bowl LIII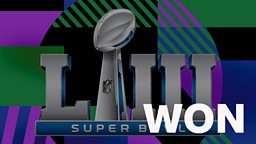 7: Watch the FA Cup and visit the Match of the Day studio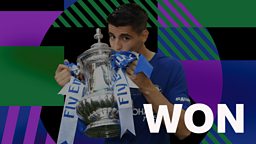 8: Watch Cricket World Cup Final at Lords and hangout with Greg James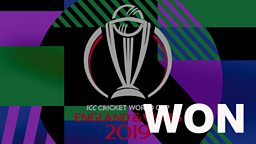 9: Go behind the scenes at the Six Nations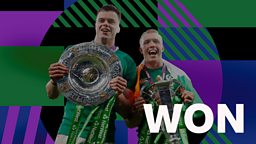 10: Watch Lego Movie 2 at your own private screening in London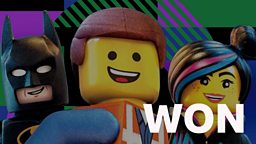 11: Get the VIP treatment at the British Grand Pix and meet the Mercedes F1 team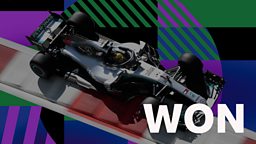 12: Win tickets to Boardmasters with VIP access for the headline sets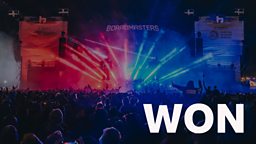 13: Hangout with The 1975 in New York at The Governors Ball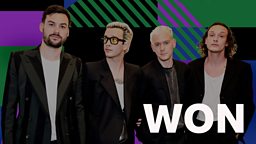 14: Head to an exclusive Bring Me The Horizon session in Sheffield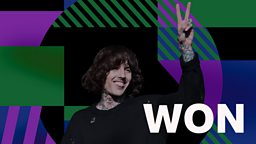 15: Head to Ed Sheeran's massive homecoming gig in Suffolk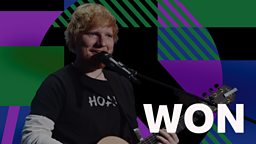 16: Hangout with Rita Ora backstage on her UK tour
17: Visit the set of Fantastic Beasts 3 and meet some of the cast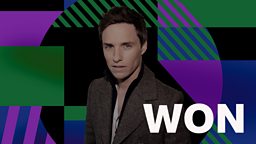 18: Win Ariana Grande tickets and a personalised Sweetener disc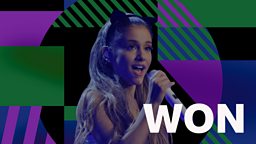 19: Win tickets to see Shawn Mendes in London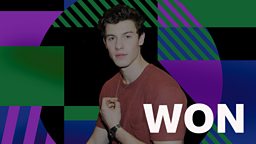 20: Win 2 VIP tickets to a live taping of The Late Late Show in LA