Main content
13 questions for Tom Allen
Debonair stand up Tom Allen burst onto the scene when he won both the So You Think You're Funny award and the BBC New Comedy Award in 2005. His silk-voiced charms have since become a fixture on radio and TV shows such as Just A Minute, Live at the Apollo, Mock the Week and 8 Out of 10 Cats. He returns to Radio 4 with a stand up special, Tom Allen Is Actually Not Very Nice.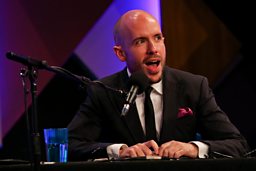 Describe your show in ten words.
I stage an intervention to make me a nicer person
When did you first hear Radio 4?
When I was about 11. My dad suggested I listen to it as I was having trouble sleeping. It was like a whole new world. I may not have had many friends.
What or who makes you laugh more than anything else?
My mum. She's got a sideways way of looking at the world.
If you could only see one comedian (living or dead) perform ever again, who would it be?
Victoria Wood.
Are you the funniest member of your family?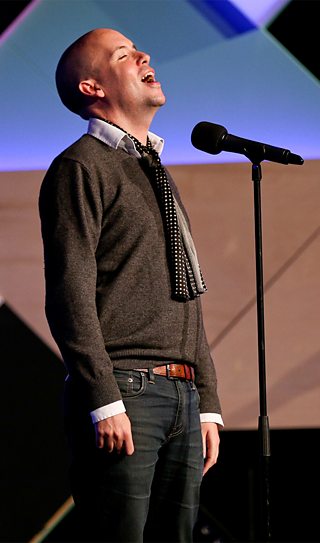 I'd say we're a fairly funny bunch at times. We like telling stories.
What's your worst habit?
Biting my nails.
What was your first job?
I worked as a waiter doing the dessert trolley. I hated it. Though I was VERY good.
If you weren't a comedian, what job would you do?
I think probably an undertaker. I've always wanted to wear a top hat. And my tap dancing skills aren't nearly good enough.
What was the last text message you sent?
It was to my personal trainer saying I can't do Friday as I've got to work.
When did you first realise you wanted to be a comedian?
It was never an option to people my age really unless you were a bloke and you could tell jokes. But then someone suggested it when I was about 21 and I talked too much and I took it from there.
What's the strangest request you've had from a fan?
To perform at their wedding. Which is way too much pressure! Imagine messing it up - it's supposed to be the happiest day of their life!
Sitcom or stand up?
It's all just storytelling.
Can you tell us a joke?
No.
Listen to Tom Allen Is Actually Not Very Nice on Radio 4 on Sunday 22 April at 7.15pm and then online.