Main content
5 Times Noel Gallagher Reminded You He Wrote the Best Songs of the '90s
Jo Whiley and Radio 2 got a little nostalgic on Monday night when we welcomed Britpop legend (we can call him that right?) Noel Gallagher to the BBC Radio Theatre to play an electrifying acoustic Radio 2 In Concert set.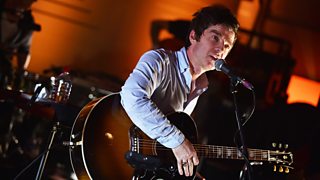 Digging into the crate of his 21 year career, Noel played a set of Oasis classics. Naturally...
In five music moments from the night, we chart why he is most definitely the best songwriter of the 1990s. Fact.
1. Half The World Away
It may be the soundtrack to a 2015 festive ad of a well-known department store, but Noel showed us why Half The World Away is for life, not just for Christmas.
2. Talk Tonight
The B side of of Some Might Say, Noel famously wrote this song after a bust up with Liam in 1994. Sound familiar?
3. Wonderwall
"Because maybe, you're gonna be the one that saves me." So true Noel, so true. Never a truer word spoken.
4. (It's Good) To Be Free
The B-side of Whatever from December '94, (It's Good) to Be Free was a live favourite for anyone who saw their blistering live shows in the mid 90s.
5. Don't Look Back in Anger
Famously used as the ending to classic '90s TV drama 'Our Friends In The North', Don't Look Back In Anger was the soundtrack to everyone's moments with their best mates from Euro '96 to Knebworth and beyond.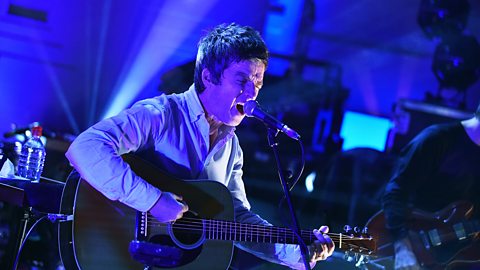 Noel performs an acoustic version of the Oasis hit in an intimate gig.