Main content
"Dirt and blood and grit" The musicians telling it like it is
Jazz legend Louis Armstrong once said "All music is folk music, I ain't never heard no horse sing a song". With the Radio 2 Folk Awards returning on Wednesday 4th April in Belfast, we talked to some of Folk's finest musicians and notable fans to hear first-hand what makes it so powerful, significant and enduring and why you should really be listening...
1. Folk Music Tells it like it is
One thing that comes up whenever you talk about Folk music is that it is honest. Renowned Folk musician Paul Brady says "It tells it straight from the heart and the shoulder without any messing".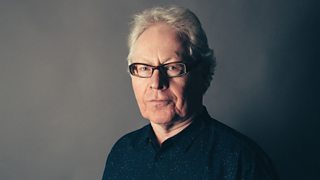 "It tells it straight from the heart and the shoulder without any messing".

Paul Brady
Eliza Carthy, one of the UK's foremost Folk musicians, refers to Died for Love (which she sang at the 2014 Folk Awards) as an example of the direct nature of Folk Music "It's about a young woman who asks her Father for a boat so that she can go and find her love, because he has gone out to sea and he has been lost at sea".
"Some girls ask their Dads for a Pony but she asks him for a boat and she goes out there and discovers that he's died. It's just big and tragic and epic and I love that story".
"I think its important to convey the messages honestly and as directly as possible. Folk music really does that, it doesn't mess around".
2. It connects us with the past
Folk songs have been passed down from generation to generation. Northern Irish Folk singer Cara Dillon explains how she sees Folk songs: "I feel like they're ghosts of my past ancestors who are wanting to let their voices be heard. We can't forget about them".
"They've done many journeys before us and we have to be thankful for the journeys they've made and the stories they've told".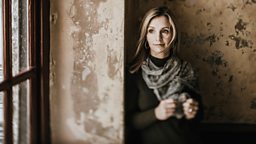 For Paul Brady Folk music was a window into his own past "It showed me a part of myself and my history and ancestry that isn't handed down".
3. It's a living tradition
Folk songs are some of the first we ever hear and are often the first we ever sing along to. Cara Dillon describes how Folk is part of childhood where she grew up:
"Folk music has always been there, it's part of us".

Benjamin Zephaniah
"Where I grew up in County Derry music was a way of life. From a very young age everyone is handed a whistle or a fiddle and we're all taught the local songs. There's a great sense of culture and identity. It's something that is ongoing, a living tradition".
"In this very fast changing world I think folk music is a very secure, steady rock".
Poet, writer, musician and Folk fan Benjamin Zephaniah agrees that Folk should be celebrated "The reason why we should celebrate it as a community is because it is a part of our culture."
"Folk music has always been there, it's part of us. Things will come and go but Folk will always be there".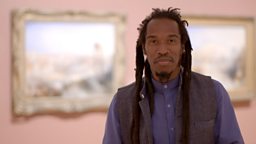 Benjamin Zephaniah a long time Folk music fan
4. It's about bringing people together
Folk music is all about getting people together to share stories and have a good time. Radie Peat from Lankum is a strong advocate of the communal aspects of Folk "It's a place for like-minded people to hang out and stuff. And have parties, have fun, make music and cause a ruckus".
Jon Boden, formerly of Folk stars Bellowhead, believes Folk music has a unique ability to capture a moment: "The song Galway Girl by Ed Sheeran sums up the magic of a late night pub session. People sat, squashed in the corner of a bar".
"You're all there playing completely collectively because you love it".
Legendary broadcaster David Attenborough has fond memories of hearing Folk songs sung live: "There were these very dedicated people who would sing all night. As long as there was anybody there they would sing endless verses to the same song".
5. It's all about the music
Ask any Folk musician or fan and they will tell you that Folk songs are the music of everyday people.
Benjamin Zephaniah believes: "You can listen to folk musicians from all over the world and make a connection with them because you know it's not about money, it's not about style, it's not about marketing; it's about Folk".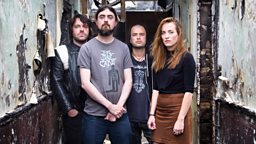 Lankum have been nominated in 3 categories at this year's Folk Awards
The sense of community is not just between fellow artists either, fans and artists can connect too, as Daragh Lynch from Lankum explains: "You can show up somewhere and meet one of your biggest heroes and it's the most natural, down to earth thing in the world and there's definitely a lot less airs and graces I think you'll find in this world, than in a lot of other areas".
6. You know more of it than you think
Folk songs are open to interpretation by their very nature and as a result, have been covered over and over again throughout the years.
Take Whiskey in the Jar for example. The traditional Folk song is believed to have been written some time around 1650 and tells the story of Patrick Flemming, an infamous highwayman who was executed for his crimes.
Over the years it has been covered by the likes of Peter, Paul and Mary, The Dubliners, Simple Minds, Belle and Sebastian, Thin Lizzy and Metallica, who still play it live to this day.
(Warning: Third party video may contain adverts)