Main content
The children trying to save an ancient language from extinction
"It isn't controversial to say that Scots is a historical language; things get more controversial when you say Scots should be a future language."
Sanjeev Kohli's Big Talk sent reporter Alistair Heather to meet pupils of Meethill Primary, some of the younger participants of Aberdeen's Doric Film Festival.
The pupils are intent on keeping the Scots language alive and have Doric lessons including it in their curriculum.
Teacher Miss Stephen explained that, as well as learning their native language, children are carrying out teamwork within projects that encourage their creativity.
"It's a thing that needs to be encouraged through literacy and different curricular areas. It's such an interesting language that I think needs to be explored further in the classroom."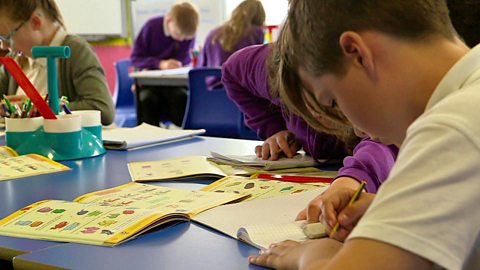 Alistair Heather meets some participants in the first Doric Film Festival.
Join Sanjeev Kohli and a panel of guests as they dissecting the big (and small) issues of the past seven days.
Whit's Scots Language?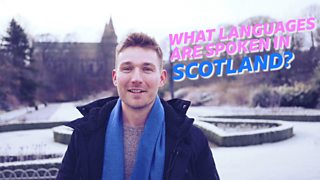 Alistair Heather explains the languages spoken in Scotland and why Scots is a language that needs to be protected! (From 2018)
More Scots and Doric on the BBC
Latest features from BBC Scotland