Main content
Regular Contributors
Tina Beattie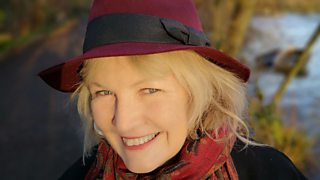 Tina Beattie is Professor of Catholic Studies at the University of Roehampton in London. She researches and writes on issues of Catholicism, gender, art, theology and psychoanalysis, and women's sexual and reproductive health and rights. Her novel The Good Priest was published in 2019.
Tim Stanley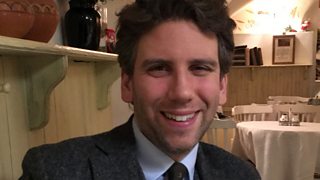 Tim Stanley is a historian and journalist who has covered elections in Africa and America, as well as religious persecution in the Middle East. Tim is a convert to Catholicism and a contributing editor to the Catholic Herald.
Catherine Pepinster
Catherine Pepinster is a journalist, author and broadcaster. She edited The Tablet, the Catholic weekly, for 13 years and was a senior executive at Independent Newspapers for a decade. She is the author of The Keys and The Kingdom, about the relationship between the papacy and the UK, and is writing a book on martyrdom.
Mona Siddiqui, OBE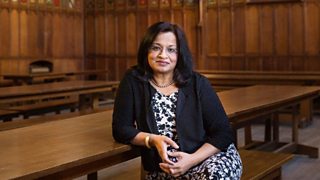 Mona Siddiqui, OBE, is Professor of Islamic and Interreligious Studies at the University Edinburgh. Her interests are in the field of Islamic law, ethics and Christian-Muslim encounters. She has presented TFTD on BBC Radio 4 and Radio Scotland for 20 years and is a fellow of the Royal Society of Edinburgh.
The Rev Lucy Winkett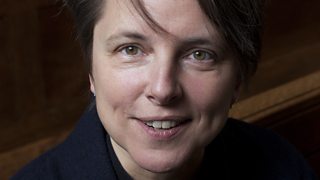 Lucy Winkett is Rector of St James's Church Piccadilly. With degrees in history, theology and as a trained professional soprano, she writes, speaks and broadcasts regularly on faith, music and gender. Formerly Canon Precentor of St Paul's Cathedral, she was among the first generations of women to be ordained priest in the church. Her strongest spiritual influences have been living in a L'Arche community and also following the Spiritual Exercises of St Ignatius during a month of silence. Her book 'Our Sound is our Wound' was the Archbishop of Canterbury's Lent Book 2010.
Rabbi Lord Sacks (8 March 1948 – 7 November 2020)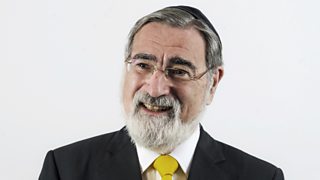 Rabbi Lord Jonathan Sacks is widely regarded as one of the world's pre-eminent religious thinkers and leaders, philosopher and author. He served as Chief Rabbi of the United Hebrew Congregations of the Commonwealth between 1991 to 2013. He was knighted in 2005 and made a Life Peer in 2009.
Canon Angela Tilby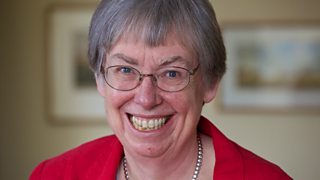 After a 22-year career in radio and television production with the BBC, Angela Tilby was ordained in 1997. She became tutor and Vice-Principal of Westcott House in Cambridge before becoming Vicar of St Bene't's Church. Moving to Oxford in 2011 she is now a Canon at Christ Church Cathedral.
Vishvapani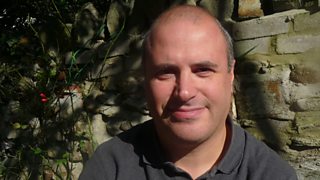 Vishvapani is a member of the Triratna Buddhist Order. He is a writer and mindfulness teacher, based in Cardiff where he lives with his wife and son. Vishvapani's work explores how time-honoured Buddhist practices such as mindfulness and meditation can be accessible forces for social change in the modern world.
The Revd Dr Rob Marshall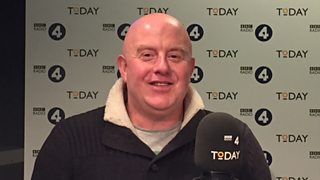 Revd Dr Rob Marshall is a Church of England Priest, writer and broadcaster. Rob has has a wide background in communications throughout his ministry and his particular interest is in faith in a digital age. He is Mission Priest at St John's, Disgwell, Welwyn Garden City.
The Rev Dr Sam Wells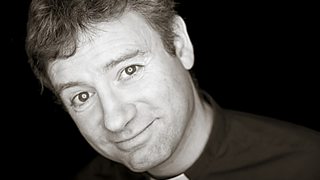 The Revd Dr Sam Wells is the Vicar of St Martin-in-the-Fields and Visiting Professor of Christian Ethics at King's College, London. He has published 22 books, including academic studies and textbooks in Christian ethics, explorations of social mission, intercessory prayer and Anglican faith, and collections of sermons.
Anne Atkins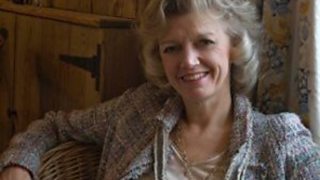 Anne Atkins' novels, The Lost Child, On Our Own and A Fine and Private Place are mysteries from a child's viewpoint. Her next book, As Beautiful as You, is a detective novel set in Cambridge. Her non-fiction includes Split Image (a Biblical study of the sexes) Childrearing for Fun and Agony Atkins. Anne is married to Shaun with five children.
Bishop James Jones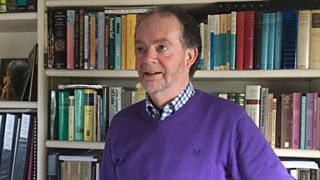 James Jones was bishop of Liverpool. He chaired the Hillsborough Independent Panel and the Independent Panel on Forestry. He chairs the Gosport Independent Panel. He has written 'Jesus and the Earth' and 'Why do people suffer?' and presented Radio 4's 'The Bishop and the Prisoner' and 'The Bishop and the Banker'."
The Rt Rev Graham James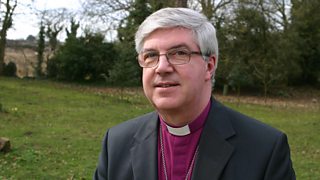 Graham James has been Bishop of Norwich since 1999. Originally from Cornwall, he was ordained in 1975, working initially in parishes in Peterborough and Welwyn Garden City. Prior to becoming a bishop he was Chaplain to the Archbishop of Canterbury. He joined the House of Lords in 2004 and has a particular interest in media policy.
Bishop Tom Butler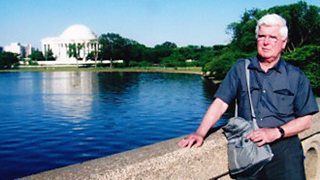 Bishop Tom Butler is the former Church of England Bishop of Southwark and member of the House of Lords from 1998 until his retirement in 2010. Since then he has been living in West Yorkshire. He has been a regular presenter of "Thought for the Day" for 28 years. His special interest is Religion and Public Life.
Akhandadhi das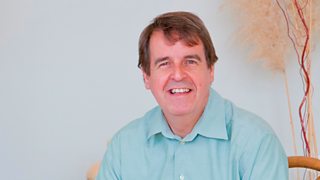 Akhandadhi das is a Vaishnava Hindu theologian specialising in Vedanta philosophy. Originally, from Belfast, he was principal of Bhaktivedanta Manor near Watford and is now director of Buckland Hall in Wales and a trustee of the faith authority for the Avanti Hindu schools in the UK.
Chief Rabbi Ephraim Mirvis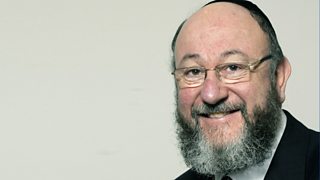 Born and raised in South Africa, Chief Rabbi Ephraim Mirvis studied in Israel and has previously served as Chief Rabbi of Ireland. In his frequent contributions to radio, television and the press in Britain and around the world, the Chief Rabbi highlights the contemporary relevance of Jewish thought and tradition.
The Rev Dr Michael Banner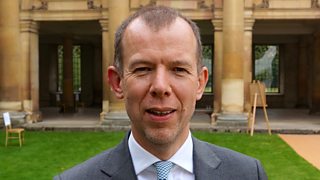 Michael Banner is Dean and Fellow of Trinity College, Cambridge, and a priest of the C of E. He previously held professorships in the University of Edinburgh and at King's College, London. His most recent book is The Ethics of Everyday Life: Moral Theology, Social Anthropology and the Imagination of the Human. He has had a major involvement in various policy issues as chair and member of many government and private sector bodies.
Bishop Richard Harries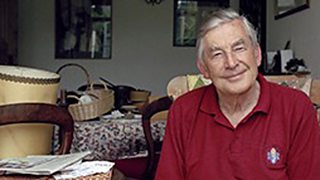 Richard Harries has been a regular contributor to the Today programme since 1972. The author of 26 books, his main focus is on the interface between Christian faith and wider culture including the arts, ethics and politics. After 19 years as Bishop of Oxford he was made a Life Peer (Lord Harries of Pentregarth).
Bishop Nick Baines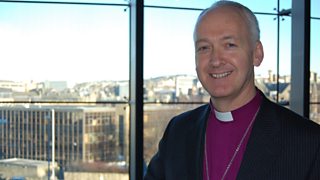 Nick Baines is the Anglican Bishop of Leeds for the Diocese of West Yorkshire & the Dales. He has also been Bishop of Bradford, Bishop of Croydon and a Russian linguist at GCHQ (after reading German and French at Bradford University).
Bishop David Walker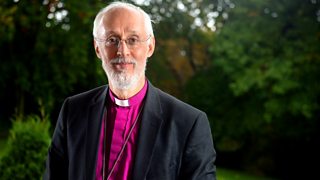 David Walker is Bishop of Manchester in the Church of England. A mathematician by training, he uses statistical surveys to underpin his theological interest in how people belong to God through their church. His other interests include practical ethics, where he chairs bodies ranging from corporate investment to policing.
Rhidian Brook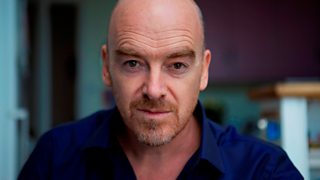 Rhidian Brook is an award-winning writer of fiction, television drama and film. His novels have been translated into 23 languages and adapted for screen. He's written for BBC Drama, as well as for cinema. He has been a contributor to Thought For The Day since 2000. He lives in London with his wife and two children.
David Wilkinson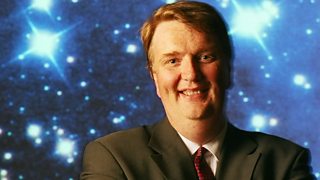 David Wilkinson is Principal of St John's College, Durham University. He is also Professor in the Department of Theology and Religion and a Methodist minister. He has PhDs in theoretical astrophysics and in systematic theology. He is particularly interested in the relationship of faith to science and pop culture.
Chine McDonald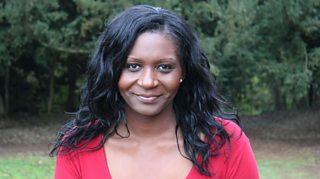 Chine McDonald is a Christian writer and speaker who works in international development. She studied Theology & Religious Studies at Cambridge University before moving into journalism and communications. She is particularly interested in issues of gender, race and the sociology of religion and is on the boards of a number of faith-based charities.