Main content
Frequently Asked Questions - 6 Music Festival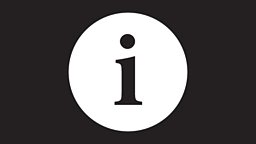 How can I get tickets to attend?
Full details are available on our main Ticket Information page.
What are you doing to avoid the resale of 6 Music Festival Tickets?
Tickets are limited to 4 per event per customer and photo ID will be required to be presented by the lead booker upon arrival at the venue on the date of the show. The name of the lead booker will be printed on each ticket. The name cannot be changed once the booking has been made.
The lead booker will be asked to present ID to gain entry into the venue. Failure to adhere to the terms and conditions may result in the customer's order being void. If you are booking more than one ticket your guests MUST ARRIVE at the concert at the same time as you. Failure to do so may result in guests being turned away.
Tickets cannot be resold or transferred under any circumstances. If the organiser reasonably believes this to be the case the barcode on the ticket will be voided, prohibiting entry to the concert.
Tickets may not be sold, traded, or offered for sale; and may not be used as a prize or for any other promotional or trade purpose by any organisation except the BBC. Tickets are security issued and individually bar coded. Sale or attempted sale is grounds for seizure or cancellation and those trying to use resold or cancelled tickets will be refused entry into the venue.
We strongly recommend that you do not risk buying tickets that are being resold on secondary ticketing sites or privately. In addition to the above we cannot guarantee whether the tickets are genuine or if they are tickets that have previously been cancelled. Those who resell tickets are breaking the Terms & Conditions they agreed to during the booking process and we reserve the right to cancel their tickets.
Is there an age restriction to attend?
To attend any of the 6 Music Festival events you will need to be aged 18 or over.
For all events you may be required to provide photographic ID in the form of a passport or driving licence. Please read the full 6 Music Festival event Terms and Conditions.
What time will the events take place?
Door opening times will vary at each venue, please see the individual venue information pages for details.
What disabled facilities are available at the venues?
BBC 6 Music Festival and its venue partners are committed to ensuring this event is accessible as possible for everyone.
Further information about disabled facilities and access tickets for each venue at 6 Music Festival can be found on our Accessibility page
When will I get my tickets?
Tickets for 6 Music Festival events should arrive as an e-ticket to the email address of the lead booker 7-10 days prior to the event you are going to.
What happens if my tickets don't arrive?
If you have any problems receiving your e-tickets for BBC 6 Music Festival events please contact the TicketWeb Customer Service team through their online Help Desk on call them via 0333 321 9990.
What types of food will be available at the venues?
Please see individual venue pages for details regarding food and drink.
Can I bring a camera?
Yes, but please be aware professional photography equipment such as zoom lenses are not allowed in the venue. Please also note selfie sticks will not be permitted at any 6 Music Festival venues.
Can I volunteer / do work experience at the BBC Radio 6 Music Festival?
We are not currently looking for volunteers or work experience staff, however we do have general BBC work experience placements here:
https://www.bbc.co.uk/careers/work-experience/
Can my band play at the BBC 6 Music Festival?
We are not looking for any more bands to play this year, but if you want to be in with a chance of playing on the BBC Music Introducing Stage in the future makes sure you upload your music to https://www.bbc.com/introducing