Main content
'I was there': Princess Diana on Panorama, 1995
5 live Daily looks back at an historic moment through the eyes of those who were there.
Diana's extraordinary interview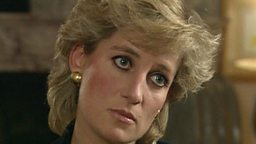 On 20 November 1995, nearly 23 million people tuned in to watch a special episode of Panorama.
It featured an interview between Martin Bashir and Princess Diana, filmed two weeks earlier at Kensington Palace. At the time Charles and Diana were separated but not yet divorced.
Only a few people knew the interview was taking place. The BBC chairman Marmaduke Hussey was among those kept in the dark. Bashir and his cameraman had entered the palace disguised as hi-fi salesmen.
Diana opened up about marriage, affairs, and her battle with bulimia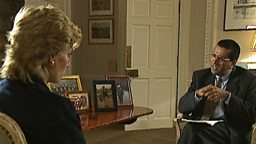 In the interview, Diana famously said that "there were three of us in this marriage", referring to Prince Charles' relationship with Camilla Parker-Bowles.
"I don't sit here with resentment. I sit here with sadness because a marriage hasn't worked."

Princess Diana
She also confirmed that she had had an affair with James Hewitt.
When Martin Bashir asked Diana if she thought she'd ever become Queen, she said she didn't, but she hoped she would become "the Queen of people's hearts".
Diana didn't ask to see any questions before the interview, but knew the subject areas that would be discussed.
The interview the world wanted to hear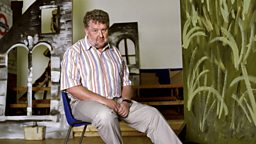 Steve Hewlett was the editor of Panorama at the time. He wanted to make a programme about the royal marriage but never believed Diana would agree to the interview.
Steve told 5 live he was at a bonfire on the night it was recorded, but watched a rough edit with BBC executives in the aptly named Windsor Suite at a hotel in Eastbourne.
"They all had pens and paper and were all writing furiously then after about 30 seconds, one by one, they stopped writing and their mouths just dropped open.
"When you watched it as it unfolded it simply never stopped, you thought 'I don't believe she's just said that'. Then you haven't recovered and she's said something else."
'A masterclass in vengeance'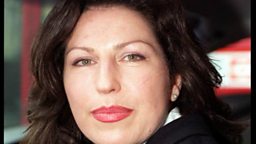 Journalist Amanda Platell was invited onto a TV programme on 20 November to discuss the interview.
"I watched it all and thought 'Oh my goodness, she's lost the British public'. Then I got in a cab asked the driver what he thought of it. He said to me: 'We all watched it in the office, wasn't it wonderful?'
"I love Diana. She was heroic in so many ways, she changed the world. She was an icon for women of my generation, but this was the time when things started to unravel."
Anger inside the palace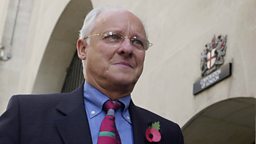 Former press secretary at Buckingham Palace Dicky Arbiter told 5 live that Diana did a brilliant job of keeping the interview secret: "We didn't know anything about it.
"We weren't shocked by what was said, we knew a lot of what was going on, but it was hearing the individual speak those words."
He doesn't believe the Queen would have seen it: "It's not the sort of thing she would have watched."
'A lack of confidence'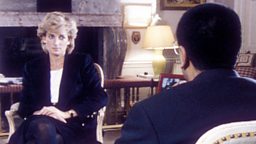 Amanda Platell is convinced Diana had received advice on how to answer some questions. She told 5 live: "They were spectacular lines, the kind of lines spin doctors get paid a fortune for."
Dicky Arbiter believes there was a "lack of confidence" which drove Diana's pursuit of reassurance and adulation.
Steve Hewlett was impressed with the way Diana took control of her life following the break-up of her marriage: "She had bought into the fairytale marriage. She absolutely buys it, and is typically a woman scorned as she discovers it's not what she thinks she's bought into.
"I think there's an element in desperation about it. Forging a new public persona for herself, which might reflect a neediness, is an extraordinary achievement."
Diana died less than two years after the Panorama interview.
The entire interview as a word cloud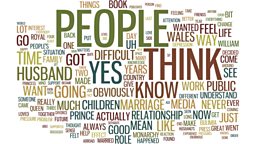 Created with www.wordle.net
If you have a few more minutes...