Main content
Your lockdown relationship questions answered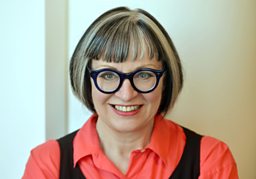 Therapist, writer and podcaster Philippa Perry has decades of experience helping people with their mental health and providing relationship advice.
She joined Naga Munchetty on her BBC Radio 5 Live show to give some advice to listeners who have been struggling through the pandemic.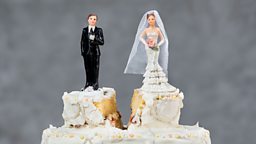 Photo: Getty Creative
James (not his real name) got in touch to say he and his fiancé are considering ending an eight year relationship. They were due to get married in September 2020, but had to postpone because of the pandemic.
He says: "We don't know if the pandemic has brought existing cracks into focus, or whether the crisis has caused the problems. I suspect both. We've decided we want time apart but we can't do that at present."
Philippa says all couples have times they feel close and times they feel more distant.
"It's not realistic to expect to be deliriously happy the whole time… the way back in is for each of you to non-defensively open your hearts.
"When we're talking about cracks in the relationship, it's really important never to define the other person – never go 'you do this' or 'you do that', but instead define yourself by saying 'I feel this when you do X, I'd prefer it if you did Y'.
"If you try to sort out a matter by saying 'you', communication is going to break down because it's very difficult to hear when someone's saying 'you are like this' because you automatically get defensive.
"If someone is talking about themselves, 'I notice, I experience' then it's easier to listen to and much easier to communicate."
'There may be a freshly dug part of the garden'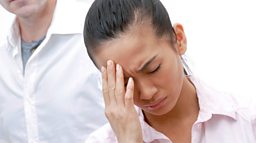 Photo: Science Photo Library
Along similar lines, Caroline says she loves her partner but being in lockdown has put strains on the relationship and that "a few more lockdowns and there may be a freshly dug part of the garden!"
Philippa says spending too much time with anyone can be difficult: "When we first get together, we talk so much we don't notice the little irritating things our partner might do.
She says talking it over with someone else can "get it out there... acknowledge that it's not them that's the problem, it's just your reaction whatever it is they're doing.
"Another thing I'm finding helpful is listening to comedy on the radio – I put my earphones on, cheer myself up, have a little chuckle and then I can face whatever it is that's getting me down."
'Friend is stopping doing our shopping'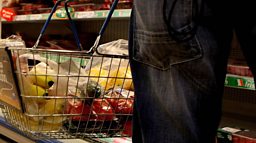 Photo: Press Association
It's not just romantic relationships which have struggled in the pandemic.
Ali is 63, disabled and living with her 94-year-old dad. The person they've known for 50 years has said he's not doing their shopping anymore because they have asked him to wear a mask when delivering food to their house.
Philippa says: "He says he won't wear a mask, but really it sounds like he's fed up and is clutching onto something to be able to refuse you.
"A new situation will put strains on relationships, even ones that have been going on for 50 years.
"I think the anti-masker needs a break and it sounds really sad that your relationship has broken down because there maybe aren't the usual distractions around that make it easy for him to do jobs for your family."
'I'm working, she's on furlough'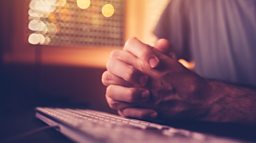 Photo: Getty
Nigel says he works from home while his partner is currently on furlough. He asks how they can stop the increasing underlying tension and anxiety caused by one working and the other not having enough to do.
Philippa says: "If you've been put on furlough and lost your colleagues, you'll be addressing all your bids for attention – and we all need attention – to the busy person on the computer trying to get on with their work.
"It's really important if you're furloughed to keep in contact with people via text, zoom or socially distanced walks, so that your partner can get on with their work.
"The one working is going to be resentful of the free time the furloughed partner has, so that might spill out too until you examine it and work out what you're feeling.
"It's a really good idea to actually think about what it is we are feeling, because we're in a new situation, feeling new things and they're not so automatically soothed as the feelings we had pre-pandemic."