Main content
Show us your bakes!
Each week The Great British Bake Off: An Extra Slice will see Jo Brand and her tasty panel of baking enthusiasts dissecting the efforts made by The Great British Bake Off contestants. And, as well as feasting on unseen moments from the show, Jo and the celebrity guests will be critiquing the culinary offerings brought in by the studio audience.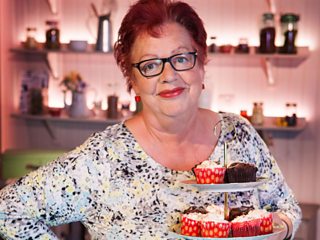 However, the show just wouldn't be the same without your input - and that's why we want you to send us pictures of your own bakes! From the most dazzling showstoppers to the soggiest bottomed bakes, we're hungry to see whatever you have to offer - because one heavenly treat is never enough, is it?
Send your photos of your baking triumphs and disasters for Jo's appraisal to extraslice@loveproductions.co.uk. Don't forget to tell us your name, where you're from and a bit about your bake, including what it is and how you think it turned out. (We do love a mouth-watering description!) Just like the bakers in the final moments of a testing Showstopper Challenge, we're running out of time so make sure you send them in ASAP!
You can also share your spectacular cakes (or heroic cake fails) with us on social media using the hashtag #ExtraSlice.
The terms and conditions governing any photos or material you send in, can be accessed on Love Productions' Great British Bake Off website.
Important: Your contact details will be retained by Love Productions, the independent production company that produces An Extra Slice for BBC Two, so that they may contact you about appearing on the programme. Your details will not be retained after the current run of An Extra Slice has ended. Due to the volume of requests received, Love Productions may be unable to reply to everyone who contacts them.