Main content
Songs That Changed My Life
BBC Music Day is all about the power that music has to change your life. Every day during the week of BBC Music Day on The Jeremy Vine Show on BBC Radio 2, listeners are sharing their personal stories about songs that changed their lives.

For all our Music Day Ambassadors too, music has shaped their stories profoundly. We asked them to share the songs that changed their lives.
The Beatles – Help (Comic Relief version)
"Our teacher played this to us in a music lesson, and then at lunchtime I stayed behind and started to work out the chords on the piano. Being a classical music student, I'd never tried to play a song by ear before, and there was just one chord I couldn't work out. My music teacher walked in and said "It goes like this. It's a B flat major chord you are missing." Eureka! It was inspirational because in that moment I realised that If I knew the chords, there was no song I couldn't play. It opened up the universe of music for me." - Gareth Malone, BBC Music Day Ambassador
The Supremes – Where Did Our Love Go?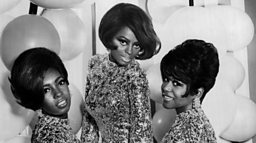 "Where did our love go" was The Supremes song I heard when I was probably around four or five. I had never heard anything like it before and I wanted more. This song set a flame inside me and I was on a mission." - Lisa Stansfield, BBC Music Day Ambassador
Roberta Flack – The First Time Ever I Saw Your Face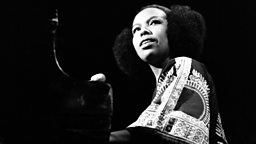 "I had heard this song many times growing up and loved the sentiment, but it was always just another classic to me. However, the first time I heard it again after having my daughter... I couldn't stop crying! At first I put it down to hormones, but every time I hear it it still has the same effect. I then realised that the words and the performance of this particular version hits home. It perfectly explains the powerful emotions I felt when my daughter was born and every time I see her: the overwhelming sense of joy, unconditional love and pride that nothing prepares you for when becoming a parent." - Yolanda Brown, BBC Music Day Ambassador
Lady Gaga – Just Dance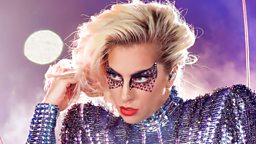 "There's so many, but the most memorable song for me growing up was probably Lady Gaga's Just Dance. It's not the lyrics or the specific song that changed my life, it was the first time I'd seen a artist in my generation so diverse. It opened my eyes to what music meant to me, and it was the first time I felt I could truly be myself." - Chelcee Grimes, BBC Music Day Ambassador
Luther Vandross – So Amazing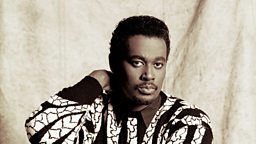 "This was the first song that I ever sang in front of an audience (that wasn't made up of my friends or family). I sang it at my debut performance at the West End club Moonlighting, so it means a lot to me. It was certainty part of changing my life as it gave me the confidence to keep going and pursue a career as a singer-songwriter." - Gabrielle, BBC Music Day Ambassador
The Beach Boys – God Only Knows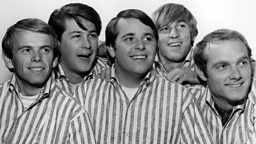 "I wish I'd written this song. It reminds me of my dad, and it's both moving and inspiring." - Tom Ogden of Blossoms, BBC Music Day Ambassadors