Main content
The music of after-hours Tokyo
As part of Radio 3's Night Blossoms season, Late Junction takes a late-night soundwalk around Tokyo's experimental scene. Here, Tokyo-based writer and producer Ken Nishikawa presents his critical guide to what's on offer.
With a population of a staggering 38m – roughly the size of Western Europe's four major contemporary music capitals, London, Berlin, Barcelona and Paris, combined – one naturally expects Tokyo to have some after-hour gems up her sleeve.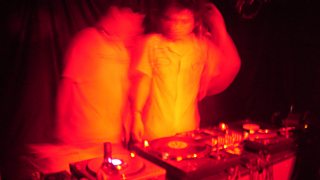 The after-hours Tokyo music scene offers almost any moves and grooves your heart desires. Tokyo has multiple centres and each centre has a distinctive scene and vibes – Shibuya for the latest club music, Shimokitazawa for indie rock, Koenji for experimental/noise and Shinbashi for, well, karaoke, and so on.
Although Tokyo music clubs have acquired a new and unwelcome edge owing to recent police raids in pursuit of a law passed in 1948 to regulate the sex industry in what was – post WW2 – a devastated and destitute country, clubbing in Tokyo in 2018 is still a priceless experience.
Here is my personal list of top venues in the unique Tokyo music scene.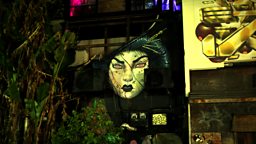 Bar Bonobo
1. Super Deluxe – experimental/noise
If you are an expat or have visited Tokyo a number of times, Roppongi is maybe not the kind of area you would choose to hang out. It's extremely touristy and some bars are decidedly dodgy. The name "Super Deluxe" does not really have a reassuring ring, either. Yet, this is the epicentre of the most cutting edge, experimental music scene, for which Tokyo is famous. Leading noise music figures such as Keiji Haino often perform here, alongside the likes of Jim O'Rourke, a Tokyoite for over a decade now. The music at SD is fairly eclectic. Some nights feature more accessible music, but always somewhat eccentric.
2. Bar Bonobo – house, techno, etc.
Perhaps due to an acute lack of space, Tokyo has micro clubs in abundance. One such unique micro club is Bar Bonobo. Located near Harajuku, the Mecca of the "kawaii" cult [the culture of "cuteness"], the place was originally a dairy. Built shortly after the war with the material available at the time, namely cheap timber, its aged thin, wooden structure in a relatively quiet neighbourhood hardly makes it an ideal music venue.
Yet, Bar Bonobo has a reputation for having an awesome sound system, thanks to the soundproof ex-practice studio installed inside this traditional house (the studio had been there years before the bar opened, but its origin are unknown). There's also a chill-out space upstairs – with low dining tables and tatami straw mats, it's like stepping into the set of Ozu's "Tokyo Story". Bar Bonobo seems quite selective about booking: while most DJs tend to spin "quality" house or techno, there are occasional surprises like a member of United Future Organisation dropping nu-jazz tunes on a relaxing Wednesday night.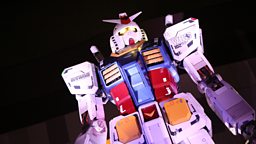 Tokyo after-hours street scene: a Gundam robot
3. Ginmaku Rock – a fusion of rock, electronic and traditional Japanese music
An essential spot for tourists today, Asakusa is the "Old Town" district of Tokyo. The place, however, had been the centre of showbiz and performance art in Tokyo from the 17th Century until the 1950s. This is evident in some well-known 19th Century wood prints or ukiyo-e, depicting prototype clubbers in kimonos hanging out on the streets of Asakusa, at that time the major party district of Edo (the former name of Tokyo).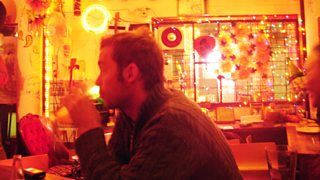 Ginmaku Rock club
That is perhaps why, Oshow, the leader of legendary underground, gender-bending rock band Asakusa Jinta (who played at SXSW twice) decided to open Ginmaku Rock here. For fun-loving visitors, it's a hidden treasure in an area where most bars and restaurants tend to close early. The cosy little bar features, amongst other delights, Shinto festival or matsuri music, taiko drums, other Japanese traditional instruments and sometimes even burlesque dancers. Oshow also runs a bigger club nearby called Asakusa Golden Tiger where they have louder bands. One thing is for sure – whichever venue you choose to go to, the music you'll hear is likely to be unique to Japan.
4. Circus – grime and other dance music
Apart from EDM, the dance music that's hip with Japanese teenagers at the moment is hip hop from the US. That being said, grime from the UK is also becoming a force to be reckoned with. The scene is still pretty small, but it's getting big enough to sound different from city to city.
Two main capitals of the grime scene in Japan are Tokyo and Osaka, and Circus in Shibuya is the temple of the Tokyo grime posse. Some Tokyo-based grime MCs are from the northern prefectures like Fukushima. They experienced the dreadful tsunami disaster back in 2011. These MCs' words and music are infused with the angst and anger of that experience. Circus, however, is not a dedicated grime venue (frankly, the scene is too small) so check the listing first.
5. WOMB – anything from EDM to dubstep to trance to techno to house…
The only club in Tokyo to be found on the list of "top 100 clubs in the world" by reputable (or not so reputable) club music mags and sites, WOMB is the place to be if you fancy clubbing in Tokyo but don't know where to go.
Situated in the heart of the "love hotel" zone, or in plain English, on the verge of the red-light district, WOMB features the latest dance music of all sorts. Tokyo being one of the safest cities in the world, the area is not as dodgy as it sounds – exercise basic tourist precautions and you'll be fine. It's near the famous Shibuya crossing, so you're likely to end up in the area at some point during your stay. Having multiple floors and DJ booths means there's always something for everyone. Oh, and the sound system isn't bad, either.
All photos © Ken Nishikawa
Nick Luscombe invites us on a late-night soundwalk through the 24-hour neighbourhood of Kabukichō in Tokyo, an entertainment district also known as "Sleepless Town".