Main content
13 moments from The 1975's Live Lounge symphony that gave us every possible feel
What a show. The 1975 performed tonight with the BBC Philharmonic and we've still got goosebumps.
All the goosebumps. All the places.
The band performed some of their biggest songs for the final show of this year's Live Lounge Month and what a way to end it. The band's hits were transformed into enormous, orchestral masterpieces in the stunning setting of Blackpool's Tower Ballroom (where Strictly Come Dancing is filmed at certain points in the year).
These were the moments that warmed our hearts and made us feel all gooey on the inside.
When they outed themselves as Drake's biggest fans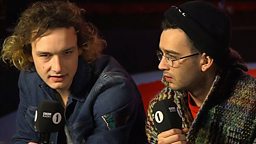 Before their performance, Matty and George chose one song to play while chatting with Clara and they picked a big 'un - Drake's Hotline Bling
"It's just such a massive tune," says Matty.
"It's the song, for the past year and a half, it's been the song that's played before we go on stage.
"It's the song that people sing along to before we come on stage, then they sing along to us."
When they revealed Justin Bieber takes A LION on tour with him
When Clara warned everyone (but mostly the orchestra) not to swear
Matt's orchestral hair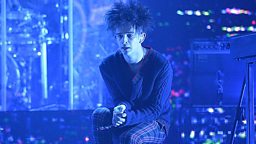 We got serious Sideshow Bob (from The Simpsons) vibes from Matt's amazing hair. And we LOVE Sideshow Bob almost as much as we love Matt.
Those first strings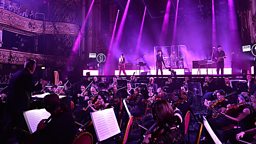 The band kicked off the show with the instrumental title track from their album I like it when you sleep for you are so beautiful yet so unaware of it, and crikey - we almost got a little teary. It sounds great on the album but this, THIS, is how it's meant to sound.
The trumpets on Love Me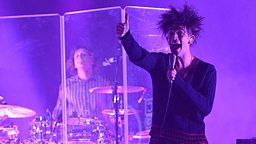 We chatted to The 1975 ahead of their Philharmonic show and they told us Love Me was one of the highlights of the show and they weren't wrong.
"Love Me is ridiculous," Matt said. "That song is about arrogance and narcissism so when you add trumpets to that it really starts to reveal itself."
Consider it revealed.
When Matt felt EVERYTHING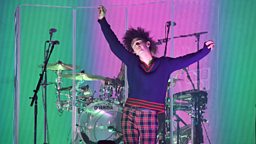 He doesn't have the same moves as Drake but Matt felt every string, every trumpet and every beat of the performance.
His happy dance is our happy place.
When they made us weep with Somebody Else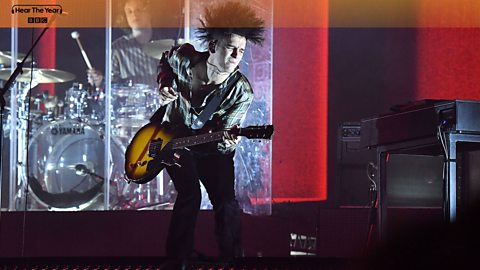 The 1975 and the BBC Philharmonic Orchestra play Somebody Else live in Blackpool.
Those covers of Justin Bieber and One Direction
We've heard The 1975 cover Sorry and That's What Makes You Beautiful before, but this was whole new level of cover version. The 1975 brought a chilled out vibe while the orchestra made everything sound like Christmas morning.
When they performed Please Be Naked for the first time, ever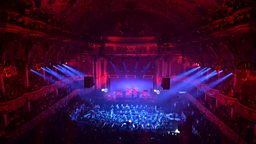 Speaking of Christmas morning, Please Be Naked live with an orchestra was pure Disney. It could only ever have been performed like this.
That saxophone solo on If I Believe You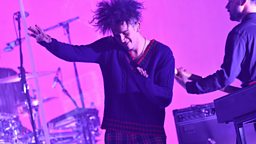 Sex. Pure sex. Oh sorry we mean SAX. Pure sax.
And oh - Matt got a little teary eyed at the end of it. Don't start us off, it's been a tough week.
When they dropped Chocolate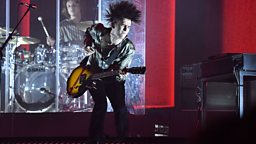 The show was very heavy on the new album and quite rightly so, but it was an absolute joy to hear Chocolate, the band's breakthrough hit, make the setlist.
The audience sang back every single word - and TBH, so did we.
When the beat dropped out on The Sound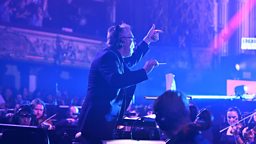 The band closed their show with one of the biggest pop tunes of the year. It went OFF during The Sound and proved that orchestras can party just as hard as pop bands.
But the moment the beat dropped out for Matt to make his final thanks to the audience, leaving just the strings, it actually killed us.
No really, it killed us. We're dead now. Actually dead from too much 1975 amazingness.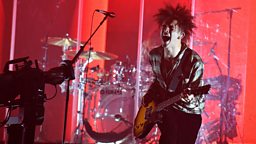 But saying that - can we do it all again please?