Main content
Celebrating 25 years of music with Steve Lamacq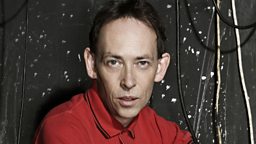 It's hard to believe, but it has been a quarter of a century since Steve Lamacq first took to the BBC airwaves, making his name on Radio 1's Evening Session with Jo Whiley before later moving to 6 Music where he continues to carry the baton for championing new music.
"People stop me and say that half of their record collection is based off stuff we played," Lamacq recalls. "We were just playing records like you would for mates at your house... We didn't think about having a certain element of influence. In a way, I'm glad we didn't. We might have got carried away with ourselves."
Getting carried away, not with yourself, but with music, has been a defining theme of Lammo's career - you can still see him at tiny gigs doing what he's always done: getting excited about the best new bands, from Elastica, whose debut single he released on his own Deceptive label in 1993, to IDLES, who Steve has championed in more recent years.
With Lamacq's 25 at 25 celebrations, the 6 Music presenter has been reliving each of his 25 years in music. Here's his take on the past two and half decades.
1993-97: The Britpop boom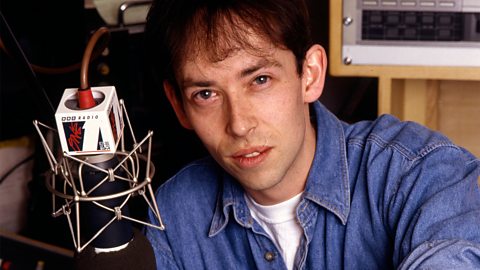 In celebration of 25 years at the BBC, Lammo picks his favourite tunes from 1993-1997.
"These were great, almost innocent times. Myself and Jo Whiley joined Radio 1 to host The Evening Session at the end of 1993, and were in the right place at the right time – it was all just about to happen. There was so much enthusiasm for alternative music. Gigs were really well-attended, and there were loads of indie clubs all over town, playing records that made it onto our show too.
"In April '94, at Radio 1 Sound City in Glasgow, Oasis played live on Radio 1 for the first time. A day later, Kurt Cobain passed away, and the whole musical axis shifted. From then on, there seemed to be a new record or a new band every week: Ash, Gene, Supergrass. It wasn't just indie guitars though, we used to play the likes of Bomb the Bass' Bug Powder Dust in '94, which was a terrific hip-hop record, and even a bit of reggae too.
"Jo moved on from The Evening Session in '97 and I thought it was time to reappraise what the show was about. Within a year, big beat happened, with The Chemical Brothers, Fatboy Slim, Bentley Rhythm Ace, Monkey Mafia and more. Britpop had provoked a response from the underground with artists like Arab Strap and Mogwai emerging. A lot of people came through Britpop wanting something more, ready to embrace where Radiohead were going, or where Super Furry Animals would end up, or Spiritualized."
Best album of the era: Elastica – Elastica
Best track: Arab Strap – The First Big Weekend
The defining moment: "Pulp's Common People reaching number two."
1998-2002: A time of reinvention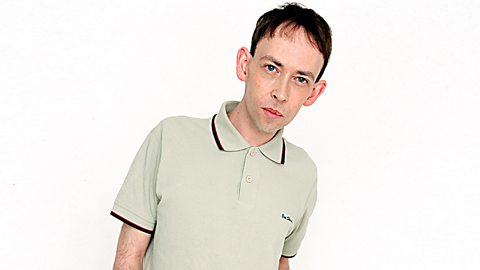 In celebration of 25 years at the BBC, Lammo picks his favourite tunes from 1998 - 2002.
"The decline of Britpop left a hole, but around the peripheries there were still loads of things going on. A huge amount of bedroom labels popped up all over the place – and that's how I initially discovered Idlewild. British rock flourished and everyone was looking for the new Radiohead: Muse, JJ72, early Coldplay - these were all contenders.
"This was a period of reinvention, really. People were trying to work out how music moves people all over again. It became more about craft rather than a sales pitch. We saw a post-Great Escape Blur go on to produce two of their best records. I remember getting the Doves demo of The Cedar Room around this time too, and that was such a mature record, partly a reaction to Britpop.
"Towards the end of the '90s, there was a huge American rock-rap scene, virtually taking over the Reading + Leeds line-up, though it wasn't particularly to my taste. And then the '00s began and a new start came with The Strokes. For guitar music at least, the decade was up and running on a great note.
"Elsewhere, there was UK garage and the likes of The Streets. Mike Skinner and co's Original Pirate Material was a revelation to me. We got a lot of stick for playing Has It Come To This. Emails came flooding in telling us to stop, but within a year everyone had been won over."
Best album of the era: The Streets – Original Pirate Material
Best track: Blur – Tender
The band that should have made it big: Crashland
2003-2007: An indie rock revolution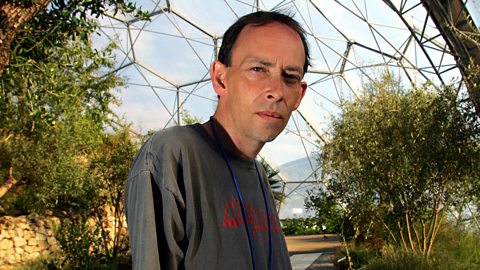 In celebration of 25 years at the BBC, Lammo picks his favourite tunes from 2003 to 2007.
"2003 was when indie rock really came to the fore on both sides of the Atlantic, with The Strokes, The White Stripes and The Libertines inspiring a new generation of bands.
"I was at CMJ Festival in New York, and somebody said, "Do you want to come to Hoboken and see this band? They're called The White Stripes, everyone's talking about them." I replied, "I'm not going over the bridge, man. I don't care how good they are." I've only made that "No, I can't be bothered" mistake on a few occasions and this was definitely one of them.
"A couple of years later, we put on an amazing gig at the Leadmill in Sheffield, headlined by Arcade Fire, very early on in their career, with The Killers supporting. That was a great night - one of the best outside broadcasts I've done with 6 Music.
"I left the Evening Session in 2002, which meant that from 2003 onwards, I was able to go to more gigs. There were a lot of British bands coming through in the wake of The Strokes and The Libertines. I was given the first Bloc Party demo by Kele Okereke at a Franz Ferdinand gig. They helped shape the era's sound by bringing back that post-punk beat that almost lends itself to being a dance record.
"From there, The Cribs arrived, as well as The Long Blondes, Mystery Jets and The Maccabees. All of a sudden there was a really big British scene here."
Best album of the era: Brakes – Give Blood
Best track: ¡Forward, Russia! - Nine
The defining moment: "Radiohead releasing In Rainbows in a pay-what-you-want first."
The band that should have made it big: Larrikin Love
2008-2012: Women lead the way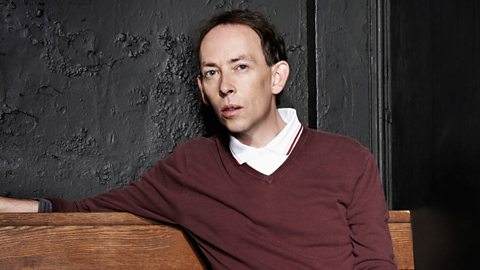 In celebration of 25 years at the BBC, Lammo picks his favourite tunes from 2008 to 2012.
"In 2008, we put on a showcase at South by Southwest festival (SXSW) in Austin, Texas, headlined by MGMT. The opening act was this young artist who I'd heard some really interesting demos from called Florence + the Machine. Everyone was so desperate to see MGMT that there was a queue around the block. Florence was totally compelling; the whole performance revolved around the power of her voice. All these slightly cynical American industry people were really moved by the end of it. MGMT then invited her to support them on tour in Europe, and she soon got a record deal. Being able to feel like you helped early in an artist's career is one of the great things about doing this job.
"That's probably the thing I remember most from the era, as well as PJ Harvey's Let England Shake, which is one of my favourite albums of that period. It was really ahead of its time in terms of tapping into the fracturing of global politics - the start of the disintegration of certain societies and countries was something she saw very early on. That record is amazing, some of it's so uncomfortable to listen to but it provokes you at every turn, musically and lyrically."
Best album of the era: PJ Harvey – Let England Shake
Best track: Florence + The Machine – Kiss With A Fist
The defining moment: "6 Music being saved from proposed closure."
2013-present: An eclectic musical landscape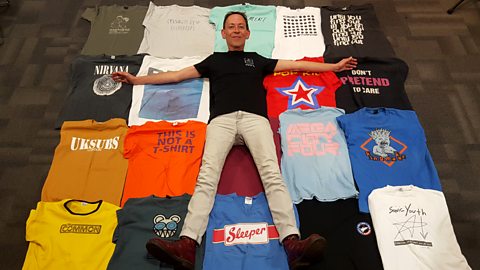 In celebration of 25 years at the BBC, Lammo picks his favourite tunes from 2013 to 2017.
"People often ask if there will be another big scene like Britpop. I used to believe that something will eventually come along that brings everyone together. Over the last decade though, I've started to think otherwise - but that's not to say there won't be interesting artists making it to the mainstream. There's been a lot of groundbreaking stuff happening in hip-hop, dubstep and grime this decade.
"There's also a lot of talk about guitar music being dead, but it isn't - commercially nor creatively. I'm still a sucker for guitar bands that come along and make you feel like rushing home and turning your stereo up really loud, with songs that make your heart explode into a thousand pieces. I have spent a lot of time on tour with Catfish and the Bottlemen, while IDLES have been one of my recent obsessions.
"Overall, I'm still doing what I was doing 25 years ago - going from gig to gig, being moved by bands and feeling like I'll never be moved like that again - until the next time it happens."
Best album of the era so far: IDLES – Brutalism
Best track: She Drew the Gun – Poem