Main content
Guy Garvey wants you to record interviews with your relatives
When Elbow singer Guy Garvey began to record his father Don's anecdotes, he already knew a lot of the stories he was capturing.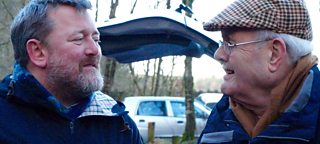 Guy Garvey with his father Don, New Year's Day 2017.
What he didn't know was his father's childhood memories, his thoughts and feelings, the characters of long-gone family members, the stories which were much more touching and personal – or, as Guy describes it, "the tales without a punchline".
Once he got Don talking, a wealth of new stories emerged which helped Guy form a deeper bond with his dad and painted a vivid picture of a child in wartime Manchester. When Don died in March 2018, Guy realised how precious these recordings were – not just to him but also to his siblings and future generations of his family.
Now he's on a mission to encourage others to record their relatives and Broadcasting House will play the best stories on-air. Here are a few tips to get you started…
Guy Garvey spent a decade recording his dad's stories and now he wants you to do the same.
Don't wait to ask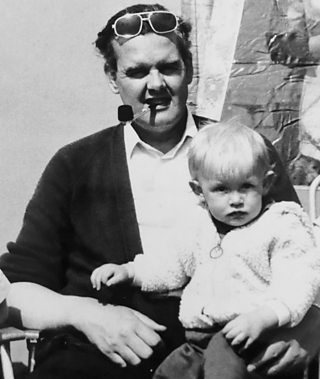 Don and Guy Garvey, Anglesey, circa 1976.
Not everyone can be as frank as Guy when he asked his dad about making a recording, but not asking now could lead to huge regrets later. If you are worried about upsetting your relative, you could try a gentler approach.
"Talk about the fact that you would like to have things for posterity and that you want to be able to hear the stories so that you don't forget them… Even talk in terms of building up things for grandchildren. It's OK just to say to people 'I want to record these for me because I want to be able to go back to them'." – Catherine Loveday, Professor of Neuropsychology, University of Westminster
Don't wait to be asked!
If you are a parent or older family member, why not suggest that you'd like to be recorded? Telling your family that you are happy to participate may be the opportunity they've been waiting for.
What should we talk about?
One of the hardest aspects of 'interviewing' your relative is knowing which topics to cover. Sometimes simply launching into questions can be awkward for people who aren't used to talking about themselves. In these instances pictures, objects and even music can be great conversation starters.
"We tend to avoid just asking people to tell us a story and we find that it works better to ask people about important things to them so what are the important objects around their home? And you might see something and say 'tell me about this'… 'What are the important photos for you? What are your favourite songs?' You've only got to think of Desert Island Discs to realise how easy it is for people to produce memories in relation to songs. And actually even clothing seems to take people back a long way." – Catherine Loveday, Professor of Neuropsychology, University of Westminster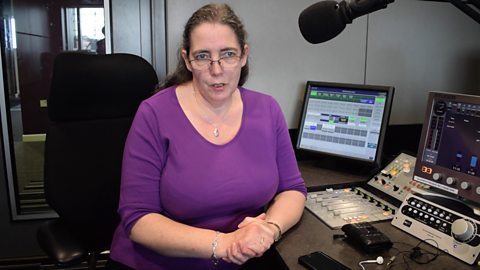 BBC Technical Producer Sue Stonestreet explains how to make a good recording.
How to contribute
You can record your entry on any recording device including smart phone using the voice memo or voice recorder function. Send your recording to bh@bbc.co.uk. You can also use that email if you have questions for our producers too. Broadcasting House will broadcast the best stories that are submitted.
Terms and conditions
By submitting the work, you consent to it being broadcast as part of the programme, it may also form a podcast which listeners can download.
Contributors must have obtained the consent of any other person they have recorded, for it to be submitted and broadcast as part of the programme.
Data protection
We read everything we're sent, and we may contact you. Any personal information that you provide will be used by the production team in making the programme and may be shared within the BBC. We will not use your data for marketing or general research.
The BBC is the "data controller" of this information. This means that the BBC decides what your personal information is used for, and the ways in which it is processed. The legal basis on which the BBC processes your personal information is the public interest in the BBC producing journalistic, literary or artistic content.
If you have any questions about how the BBC handles your personal information, or if you wish to contact the BBC to exercise your rights in relation to your personal information, please visit the Privacy Notice section on the BBC website www.bbc.co.uk/privacy. If you wish to raise a complaint about the way the BBC has handled your personal information, you are entitled to lodge a complaint with a supervisory authority. In the UK, the supervisory authority is the Information Commissioner's Office (ICO), which can be contacted at: https://ico.org.uk/concerns/.
More from Radio 4
Lauren Laverne and her dad Les explore the relationship between fathers and daughters.

Relationships with parents can be tricky, Mae Martin, Bisha K Ali and Ned Sedgwick are your guides.

Alan Dein tells the story of pioneering oral historian Tony Parker – the master of the tape-recorded interview.