Main content
Lonely Planet founder's top 5 hidden gems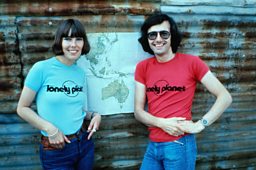 Tony Wheeler and his wife Maureen co-founded Lonely Planet in 1973, after they travelled overland from London to Australia. Since then, Lonely Planet has printed more than 145 million books, in 14 languages.
Tony's picked his top five unusual destinations for BBC Radio 5 live...
Plovdiv, Bulgaria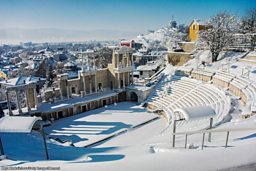 Last year I was driving across Europe in this old MG sports car and I stopped in Plovdiv, Bulgaria.
I'd never heard of this town before and I thought it was great. It was attractive, it had Roman ruins, Orthodox churches, bars in the street - and Ryanair flies there direct!
Exmouth, Western Australia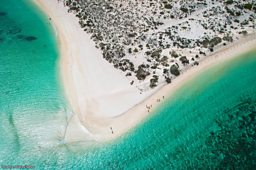 Exmouth was where I first landed in Australia on a New Zealand yacht. Back then there were no tourists at all and no reason for tourists.
Now it's a major adventure travel area. There's wonderful wildlife, walking in the hills, great scuba diving off the coast and the annual passing parade of giant whale sharks. You can even swim with them!
They're half shark, half whale and totally harmless, they eat nothing bigger than plankton.
Cartagena, Colombia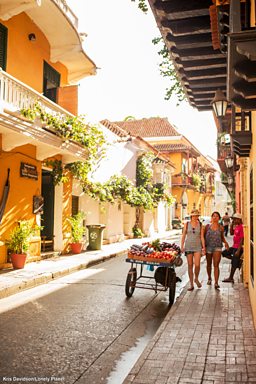 Nobody went to Colombia in South America for many years because of drug dealers, cocaine and all that. Now it's back on the tourist list and Cartagena, a town on the Caribbean coast, is just beautiful.

It's a walled city with great bars and restaurants, boutique hotels and little streets that just look wonderful.
Further along the coast are Santa Marta and the backpacker hangout of Taganga where you make the walk up into the mountains to visit Ciudad Perdida, which in Spanish is 'the lost city'. It's like Machu Picchu but with no crowds!
Ashgabat, Turkmenistan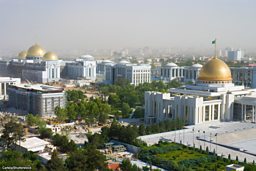 I went to North Korea once and thought Pyongyang was the weirdest city I'd ever been to... That was until I visited Ashgabat, the capital of Turkmenistan.
I would describe it as Pyongyang crossed with Las Vegas and Dubai. It's just a weird and amazing place with crazy architecture, I thought it was fascinating!
I was only there for a couple of days and I wished I'd had longer to spend there.
Emilia-Romagna, Italy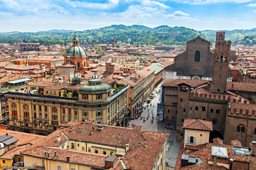 Emilia-Romagna, the district of Italy, has got so much going for it.
Spaghetti bolognese originally came from the regional capital Bologna, it's got Maranello where they make those very expensive red cars.
It's got Parma where the ham comes from, the Il Palio horse races in Ferrara and even has a whole separate little country, San Marino. No wonder it's one of Italy's favourite regions.
The Long Listen: Click below to hear Adrian Goldberg's full interview with Tony Wheeler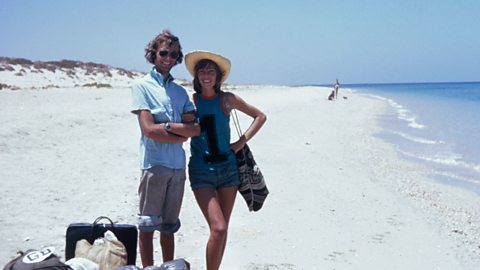 Tony Wheeler and his wife Maureen co-founded Lonely Planet in 1973.
See more from 5 live
Martin Lewis gives his top 5 tips to save cash before you even leave home

It's the game craze sweeping the globe - but what actually is it?

Adrian Chiles has been from A to Tsar to find out more about World Cup hosts Russia.