Main content
Abuse investigation - support services
The Nolan Show has been covering issues relating to non-recent sexual abuse in Northern Ireland. If you have been affected by any of the issues raised in these programmes, you can find organisations who can offer you support on this page.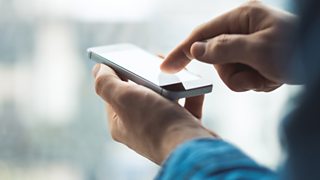 We have been looking carefully at all of the information and concerns that have been shared with us to date. Due to the volume of responses we have received we have not been able to follow up on every issue that's been brought to our attention. But we do want to make sure that everyone knows about the specialist help and support that is available from a range of organisations. Their details are listed below.
• The 24 Hour Domestic & Sexual Violence Helpline – 0800 917 1414
• Victim Support NI – 02890 244039; belfast@victimsupportni.org.uk
• Nexus NI - 028 9032 6803, provides rape and sexual abuse support services; http://nexusni.org/
• Samaritans - 028 8224 4944 (Omagh Branch); (028) 90664422 (Belfast branch); the UK-wide number 116 123 (which is free to call); email jo@samaritans.org
• The Rowan, a specialist regional Centre for victims of sexual violence and abuse that offers support and a range of medical services; free phone helpline 0800 399 4424; therowan.net
Some of these services are also able to offer assistance to people in reporting matters to the PSNI.
If you, or someone you know, have been the victim of any sexual, physical violence or abuse, whether recently or in the past, or if you are the parent of a child that this has happened to, please report the matter directly to the PSNI by calling 101, which is the non-emergency number. In an emergency situation, you should use the police emergency number 999. Specially trained officers will be available to help.