Main content
The Food Chain Global Youth Champion Award 2021
The Food Chain's search for a Global Food Champion is back for its fourth year. This year, we are inviting entries from people aged between 18 and 30 who are trying to change the way we deal with our food, from its production to its presentation and consumption, in order to have a lasting effect on our relationship with food. Entries open on 25th April and close at 22:59 GMT on 17th May 2021.
Nominations have now closed.
MORE INFORMATION ABOUT THE AWARD
The Global Youth Champion Award is hosted by BBC Radio 4's Food and Farming Awards, a UK-based competition. It is the only international category, and open to people living anywhere in the world.
The award has been running for three years. You can find details of our previous winners here.
The person you nominate, or the person running the company you nominate, must be between 18 and 30 years of age. We are looking for an individual or project that is trying to change the way we produce, process, consume or even think about the food we eat. You can find out more about what we are looking for by reading our terms and conditions.
How does it work?
Nominations have now closed.
The competition opened on 25 April 2021 and the closing date for submissions was 22:59 GMT, 17th May 2021.
Before you enter, please read our terms and conditions.
Please also see our privacy notice.
For any queries, please contact thefoodchain@bbc.co.uk - but please note that entries will not be accepted via email.
Akshaya Patra, the world's largest charity-run school meals project, won our 2019 Food Chain Global Champion Award
Find out more about the work of chef and humanitarian José Andrés, the winner of the 2018 Food Chain Global Champion Award
Find out why MagMeal won the inaugural Food Chain Global Champion Award in 2017
Ismahane Elouafi: Judge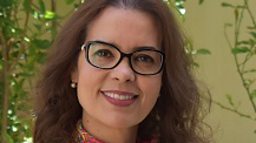 Ismahane Elouafi is Chief Scientist of the Food and Agriculture Organization of the United Nations. Ranked among the 20 most influential women in science in the Islamic world, she is internationally known for her work on promoting neglected and underutilized crops, use of non-fresh water in agriculture, and empowerment of women in science.
Jack Monroe: Judge
Jack Monroe is a food writer, anti-poverty campaigner and author of the book Good Food for Bad Days. They have helped bring the debate around the causes of food bank use and hunger in Britain to Parliament. Jack has won numerous awards including the Fortnum and Mason Food and Drink Award for "inspiring people to enjoy, experiment and explore food."
Sonia Paiva: Judge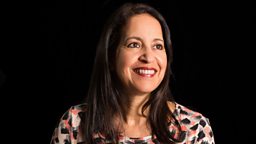 Sonia Paiva is the managing director of Eswatini Kitchen in Eswatini, a Fair Trade producer of natural gourmet food that sources most of its fruit and vegetables from women producers. Sonia is also a motivational speaker, passionate about empowering women and youth, particularly in rural communities. She founded the Women Farmer Foundation, which seeks to empower, promote, advance, and encourage the participation of Swazi rural women and youth in agriculture.