Main content
Solvents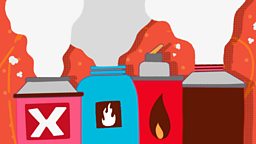 Volatile Substances or Solvents are household chemicals that give off fumes, such as glue, hairspray and paint, which are inhaled for drug-like effects. Although they're found in every home, they can be deadly if used inappropriately.
BBC Advice factfiles are here to point young people in the right direction of organisations who may be able to help you.
The BBC is not responsible for the content of external websites.
This factfile was last updated on 29 August 2018.