Main content
Getting Your Tale Over The Line; 5 Ways To Find A Story In Your Favourite Sport
"It's not about the name on the back of the Jersey, it's about the badge on the front." – David Beckham
Badges have been around for centuries…worn by pilgrims, by knights in battle, policeman on the streets… you find them on the front of your school uniform, can win them on Blue Peter and of course, you'll know the shape of your favourite football team's off by heart.
It's the pride of the shirt that a footballer is defending when they step onto a pitch. They'll fight as hard as a knight would to defend his realm, his people and land. The player is living in his own story: of highs, lows, of penalties and setbacks. Will they triumph in a happy ending or will the enemy take the victory and cause our heroes tragedy?
Sport has a thousand different stories which you can unlock for your 500 Words entry. Here are just a few, not to copy, but to take inspiration from:
The rise of the under-dog, a 5000 to 1 miracle
It's 1884 and a bunch of ex-school boys are enjoying having a kick about. They're so proud when they're little club is recognised by a grand group bearing the name of the 'Football Association'. Their team means the world to them but when World War One settles a dark gloom across the land, the club crumbles. Players come, players go; another war arrives and then the guns again fall silent. Fast forward to 2016. The world watches a collection of lads walk on to a grassy plain, expecting nothing of them. Among them, a former factory worker from Sheffield. Game by game, he seems to sparkle, as if shimmering with talent. The goals roar in and the stadiums begin to chant his name. He finds himself pals with One Direction, Ruud van Nistelrooy and compared to the game's greatest heroes. Hollywood comes a-nocking and wants to make a film about him. He's brought pride to his badge at last, against all the odds.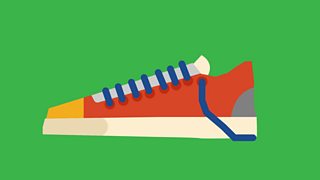 Leicester City; a classic tale of the underdog. How did all this happen? What superpowers did Jamie Vardy possess? What story might this inspire you to write?
A British hero and a battle to break a curse
The year was 1936. Franklin Roosevelt presided over America, the BBC rocked the country by putting out its first ever TV broadcast and Fred Perry had just won the British men's title at Wimbledon. On that day, a curse settled over Britain that would block any British man from ever winning Wimbledon again… Players danced around the court, smashed volleys, arched beautiful serves and curved with immaculate spin – but none could break the spell.
Far away in Scotland, a wee lad was growing up. He turned his arm to Tennis. His shots span opponents off the court. Moody concentration fixed his face and as the years passed, he found himself standing where Fred Perry had been seventy seven years before. No one knows why after such a precise passing of time the curse had been weakened. But after an agonizing 3 hours and 9 minutes, in 2013, Andy Murray broke the spell and became Wimbledon champion.
Why did the curse give way to Andy? Why did it take 77 years? What other curses might be in play in other sports played around the world?
From the depths of adversity, destined for greatness
Growing up in the tough Spanish quarter of Naples, a young boy steels himself to survive. He plays football on the streets with his mates, surrounded by the mafia. He watches crimes committed just metres away from him but doesn't dare to stop to think about it, let alone weep. The years pass, he grows into a strong teenager and he's scouted out as a footballer. Then the unthinkable happens. One morning, he wakes, reaches to take his pyjama shirt off and finds himself paralysed. Doctors rush around him and in a blur he finds he might die of a disease so rare it affects only 1 in a million.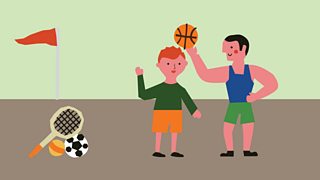 That was then. Now, he's in the top flight of Italian football.
How did Fabio Piscane turn his life around? How will your characters overcome such obstacles?
The miraculous rise of the Saints
29th August, 2005…Hurricane Katrina ravages the city of New Orleans. It's one of the fiercest hurricanes history has ever witnessed. Thousands lose their homes, their lives and over 108 billion dollars of damage is wreaked on this previously bustling American city. With nowhere else to go, victims of the devastation are housed in the Louisiana Superdrome, the stadium of American Football side the New Orleans Saints. The team, surrounded by such loss, with family and friends caught in the horror of the hurricane, are left without a stadium to practice in.
Just five years later, they use the hurt and sorrow of Katrina to help them soar to victory at the Superbowl, America's greatest game.
How do they manage such a dramatic twist in fate? How does the tragedy in their past spur them on to glory?
Michael Jordan – fail, fail and win again
A father looks at his young son and seems to see into the future…a future as the world's greatest baseball player. The son, however, has his sights instead on basketball. At high school, he tries out for the varsity team but is brutally rejected for being too short. He persists. And persists.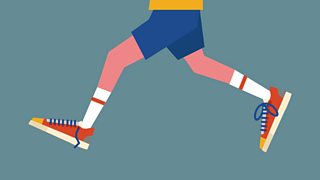 He misses more than 9000 shots in his career. He loses almost 300 games. On 26 occasions, he's entrusted to take the game winning shot, and misses. He fails over and over, but as he says, that is exactly why he succeeded. He becomes the greatest basketball player of all time, making history with the Chicago Bulls.
But when his father tragically dies, Michael gives up everything he loves to try fulfil his dad's dream – he takes up a baseball bat and is determined to honour his father. And he does, becoming a professional baseball player, too.
Michael Jordan, who in his career won six NBA titles and two Olympic Gold medals, was last year awarded the Presidential Medal of Freedom by Barack Obama.
Was it destiny that he should triumph? Did his father lay a spell on his son? What would you do if you could see into the future?
Looking for some more inspiration from the world of sport? Take a look at this article about some of the stories that you encounter every day while catching up with your favourite team.
More from 500 Words
Honorary 500 Words Judge HRH The Duchess of Cornwall appears in our special animation.

Everything you need to know about Radio 2's short story-writing competition for kids.