Main content
Euro 2020 - eight burning questions answered
Why is it Euro 2020 not 2021?
Well the Euros are held every four years just like the World Cup. Unfortunately last year because of the Covid-19 virus the Euros were cancelled, but UEFA (Union of European Football Associations) decided to keep the same 2020 name. They did this to honour the difficult times the world had gone through and to avoid generating loads of waste on branded memorabilia.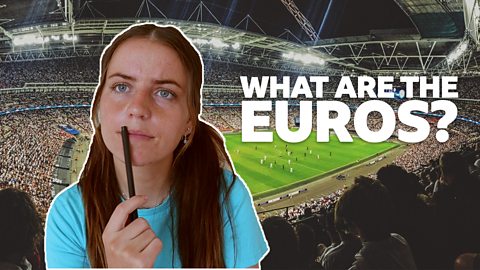 Ella goes to football school to get the answers to all her questions about the Euros.
When will Euro 2020 be held?
They'll be held this year, from June 11th until July 11th.
Wasn't it supposed to be the women's Euros this year?
UEFA decided that instead playing the women's this year as planned which would mean further postponing the men's, or playing the men's and women's alongside each other, they would postpone both the men's and women's by one year each.
Who will be participating in the Euros this year?
Firstly, and most importantly, for the first time in 24 years(!!) Scotland. There's a total of 24 teams participating this year and you can find all the squad details at BBC Sport.
When was the last time Scotland participated?
1996.
How do the groups work?
The teams are split into six groups, and in each group there are four teams. The way it works is that the two teams who do best in their group will automatically qualify, then the fourth best performing third place teams also qualify. So in total, 16 teams of the 24 progress to what's called the knockout phase.
In this phase, if a team loses they are out of the tournament immediately and it works like that until there are only two teams left that will play each other in the final.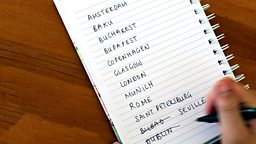 Who's hosting Euro 2020?
Well, it's a bit different this year, usually the tournament is held in one or two host countries, but this year, to celebrate its 60th birthday there are a total of 11 host cities!
Those are: Amsterdam in the Netherlands, Baku in Azerbaijan, Bucharest in Romania, Budapest in Hungary, Copenhagen in Denmark, Glasgow in Scotland, London in England, Munich in Germany, Rome in Italy, Saint Petersburg in Russia snd Seville in Spain.
What about the semi-finals and the final?
They'll be held in Wembley Stadium, London.