Main content
Creative response showcase
We want young people to get really creative with classical music and develop imaginative responses to the Ten Pieces music.
Find out how you can upload new creative responses, including performances inspired by the Nutcracker Live Lesson.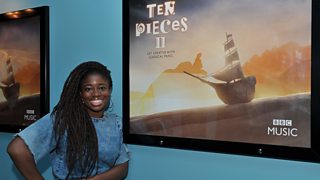 We're not just looking for musical responses - children can get creative in any art form, from composition and dance to digital art and poetry!
Get inspired by looking at some brilliantly imaginative submissions below. We've received an amazing range of responses from across the UK so far this year.

Latest creative responses
The Ten Pieces uploader has now re-opened! Take a look at the latest creative responses sent in from across the UK:

See more responses from 2017

Musical performance
Some pupils put on their own performances of the Ten Pieces music:

Composition
Lots of students used the Ten Pieces music as inspiration for their own compositions:

Singing and rap
The Ten Pieces repertoire inspired some pupils to get creative with their voices and lyrics:

Animation and art
See how the pieces have been transformed into paintings, drawings and digital art:

Movement and drama
Some creative responses turned classical music into dance and body percussion:
See a wider range of creative responses, from the beginning of the project to 2017. From digital art to performance poetry, there's lots to get you inspired!