Main content
20 superhero movies to keep you going until 2020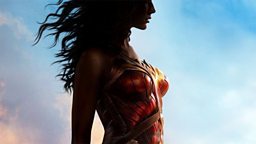 Credit: Warner Bros.
Superhero movies are big business. Three of the Top 10 biggest movies EVER – Avengers Assemble, Avengers: Age of Ultron, and Iron Man 3 – are superhero movies, with this year's Captain America: Civil War sneaking in at number 12. All of them have made over a billion dollars each.
Then there's the toys, games and other merchandise, not forgetting the DVD and Blu-rays, or the streaming rights... Like I say, superhero movies are big, big, big business. They are also, for the most part, a lot of fun, with studios like Disney, Fox and Warners shaking up the genre with the likes of Guardians of the Galaxy, Deadpool, and Suicide Squad (disappointing as the latter may have been) and this December's Doctor Strange promising something, well, even stranger…
October 2016: Doctor Strange
(Warning: Third party content may contain ads)
Forget Sherlock – and definitely forget Khan – Benedict Cumberbatch's new big role is Stephen Strange, Marvel's self-professed "sorcerer supreme", and the earth's only hope when it comes to magical and mystical threats. Aiding him in his quest against villain Mads Mikkelsen are Tilda Swinton, Chiwetel Ejiofor and Rachel McAdams, making Doctor Strange's cast one of the most impressive in superhero movie history. If you haven't already, check out the first trailer for the film, which feels like a cross between Inception and Thor. In a good way.
March 2017: Wolverine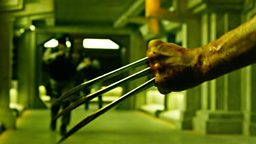 Credit: 20th Century Fox
The first two standalone Wolverine films have been… disappointing, to say the least, so there's a lot of pressure on Hugh Jackman and co to finally do Logan justice one last time. Not a lot is known about the threequel – which also promises Patrick Stewart's return as Professor X – but you can bet it will involve time travel, berserker rages and Jackman getting his top off for no particular reason.
April 2017: Guardians of the Galaxy Vol.2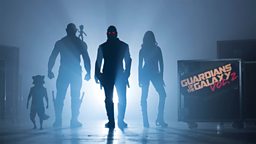 Credit: Marvel Studios
If you thought the original Guardians Of The Galaxy was bonkers – sentient trees, wisecracking space raccoons an' all – get ready for Kurt Russell as a talking planet called Ego, who just so happens to be Star Lord's (Chris Pratt) dad. Sylvester Stallone will also be cropping up, presumably as… something even more insane that that.
(Warning: Third party content may contain adverts and some violence)
Widely considered the best thing about this year's Batman V Superman, Gal Gadot returns as Wonder Woman for her own adventure in 2017. Co-starring Chris Pine, the movie is set during World War I and dives into the history of Diana Prince long before she teamed up with Bruce Wayne, Clark Kent and joined the Justice League. For a better taste of what to expect, watch the Comic-Con trailer, if only for the best firing-an-arrow-whilst-flying-through-the-air shot you'll see this year.
July 2017: Spider-Man: Homecoming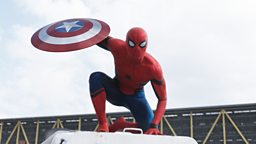 Credit: Marvel Studios / Columbia Pictures
After Spider-Man's scene-stealing appearance in Captain America: Civil War, Spidey fans cannot wait to see the further adventures of the new Peter Parker, as played young Brit Tom Holland. Also on board is Robert Downey Jr as Tony Stark, continuing to mentor the teenage webslinger, and, no doubt, flirt with Aunt May (Marisa Tomei). Making this film even more exciting is the promised villain role for Michael Keaton, a man who's previously played both Batman and Birdman, the show off.
October 2017: Thor: Ragnarok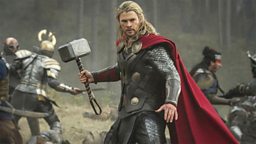 Credit: Marvel Studios
The third standalone Thor movie gives everyone's favourite Norse God – unless you're a Loki fan, of course, in which case, second favourite Norse God – a new best friend: The Hulk. Why Mark Ruffalo's Bruce Banner is in Asgard is yet to be revealed, but considering the director is What We Do In The Shadows' Taika Watiti, you can expect the reason to be a very funny one.
November 2017: Justice League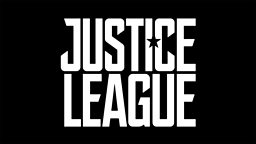 Credit: DC Films
Whatever Marvel can do, DC Comics can… also do. Justice League gathers together DC's greatest heroes – Batman, Superman, Wonder Woman, The Flash, Aquaman and Cyborg – to tackle bigger-than-big big bad Steppenwold. The trailer seen at this year's San Diego Comic-Con promises something relatively unusual for the franchise so far: a sense of humour. "Holy cow, Batman!" etc etc.
Further ahead...
TBC 2017: Gambit
Originally ear-marked for 2016, Channing Tatum's take on the Cajun card-slinger has been delayed again and again, with producer Simon Kinberg saying it'll arrive in 2017 "at the earliest". Nailing down the tone of the film has been the production's biggest problem, forcing one-time director Rupert Wyatt (Rise Of The Planet Of The Apes) to quit abruptly. Now without a director or a specific release date, Gambit is very much up in the air, but it is on its way. Someday. Maybe.
March 2018: The Flash
Forget the TV show – as fun as it is – because Ezra Miller is The Flash that really matters in 2018, playing the big screen version of "the fastest man alive", Barry Allen, for the DC cinematic universe's take on the superfast superhero.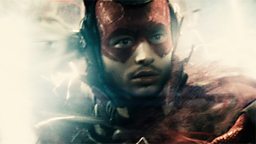 Credit: DC Movies
April 2018: Avengers: Infinity War
The biggest Avengers team-up yet will finally see the Marvel gang face off against big ol' purple head Thanos and his seemingly all-powerful weapon The Infinity Gauntlet. Judging by the previous Avengers movies, expect someone to die (and possibly come back to life again later).
July 2018: Ant-Man and the Wasp
Marvel finally makes a superhero movie with a female lead! Yes, Evangeline Lilly's character – that's 'The Wasp', fact fans – has to share the bill with Paul Rudd's Ant-Man, but it's a tiny but important step in the right direction, promising yet more super-small silliness from Marvel's wriest hero.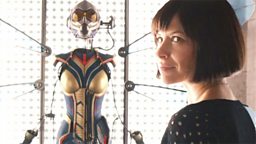 Credit: Marvel Studios
July 2018: Aquaman
Jason Momoa, as seen very briefly in Batman V Superman, will do his best to make the somewhat silly character of "Arthur Curry" not feel too ridiculous as he brings the telepathic king of Atlantis to life.
November 2018: Black Panther
Chadwick Boseman's stand-out turn in Captain America: Civil War earns him this solo movie, the first from Marvel's comic universe to focus on a black superhero. Also in this movie: Lupita Nyong'o as a character called Nakia and Michael B. Jordan as the brilliantly-named Erik Killmonger. No, really.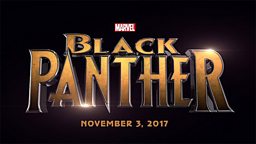 Credit: Marvel Studios
March 2019: Captain Marvel
Brie Larson will star as the super-powered Air Force officer in the first Marvel movie to star a female superhero, and a female superhero alone. We did it guys! It finally happened! In, erm, 2019!
April 2019: Avengers 4
Little is known about the follow-up to The Infinity War, though you can probably expect more superheroes in one movie than ever before. Think 20 or more. Honestly.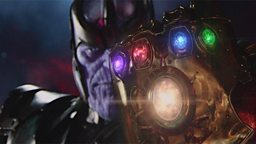 Credit: Marvel Studios
April 2019: Shazam
Dwayne 'The Rock' Johnson will bring his sizable acting muscles to play one of DC's most iconic heroes. Prepare for everyone to shout "SHAZAM!"- the character's catchphrase (of a sort) – in the street come 2019.
June 2019: Justice League Part Two
DC have grand plans for their Justice League franchise, with a sequel to 2017's movie already in the works. Fingers crossed people watch the first one, eh?
April 2020: Cyborg
Another Justice League spin-off for you, starring Ray Fisher as Cyborg. You saw the horrific way he was created in Batman V Superman, and this will build on that. Literally. What with him being a cybernetically-enhanced half-robot and all.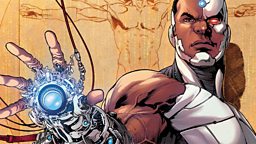 Credit: DC
June 2020: Green Lantern Corps
Ryan Reynolds – now best known for playing another superhero, Deadpool - probably won't be back for another Green Lantern movie after his first attempt, back in 2011, crashed and burned. Who will put on the "power ring" remains to be seen, but whoever it ends up being, they better be good. Folk like that Ryan Reynolds guy. A lot.
Date unknown: Deadpool 2
After the original broke box office records in February – earning $782 million worldwide – the second coming of Ryan Reynolds' Merc With The Mouth was guaranteed. There's no confirmed date just yet, but thanks to a handy post-credits sting we know time-travelling super-strong gun-toting mutant Cable will be on board. Producers have already said they're looking for "a legend" to play him. Your move, Clint Eastwood…