Main content
Eight Desert Island Discs to make you feel hopeful
In selecting the soundtrack to their lives, Desert Island Discs castaways take listeners on a journey down memory lane.
They share their insights and frustrations, they're surprising and inspiring, and their stories make us laugh and cry.
If you are in need of an uplift, here are eight castaways who left us with a little more hope than we had before.
1. Nicola Adams (2016)
Nicola fell in love with boxing as a teenager, but her dreams nearly came to an end in 2009 when she broke her spine; doctors thought she might never walk, let alone box, again. Still, Nicola pushed through the pain to secure her place on Team GB. In 2012, Nicola Adams became the first female boxer to win Gold at the Olympics, and she has continued to knock down barriers and break records since then.
I'm not the type of person that could live in fear.
"I am paving a way for the next generation," she tells Kirsty Young. "I know that now younger girls like me that start boxing, there's a path for them to follow, and they won't have to struggle, they won't have to worry about funding. They know I start here, I go to the national championships, I box for England, box for team GB, and I hopefully become an Olympic champion one day."
In 2012, Nicola topped The Independent's Pink List of the most influential openly LGBT individuals in the UK.
Listen to Nicola Adams's Desert Island Discs here.
2. Joe Wicks (2020)
Joe Wicks was born in 1985 to a 19-year-old mother and a father who struggled with heroin addiction. He recalls being an active child. "I used to run to school, I could have got the bus, but I would run two miles to school with a backpack and a blazer on," he shares. "I just enjoyed moving my body, and I think maybe it was me dealing with my emotions because without exercise, I don't know where I would have been."
I always had love, and that's the most powerful thing you can have in life.
Today, Joe is a fitness and nutrition coach and podcast host. He has also been hosting virtual physical education lessons for children and adults throughout the pandemic. In an honest and moving interview, Joe tells Lauren Laverne that despite his childhood difficulties, he's not resentful.
"I'm not one to dwell on the past and have resentments. I'm the man I am today because of what my dad's been through, what my mum's been through, and I always had love, and that's the most powerful thing you can have in life… I remember mum and dad saying, 'We'll love you whatever you become.'"
Listen to Joe Wicks's Desert Island Discs here.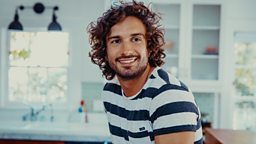 3. Baroness Floella Benjamin (2020)
"I was wrapped in love," Floella Benjamin says of her childhood. Born in Trinidad in 1949, Floella and her siblings were left with foster parents when her parents emigrated to the UK. Despite mistreatment by her foster parents, Floella says, "I coped because I knew I was loved." After 16 months, Floella reunited with her family in the UK, where she faced many of the struggles shared by those of the Windrush generation. Years later, Floella is known for her successful career in TV, her work with children and her passion for diversity.
"I've always been determined to be a winner, to succeed in the end, no matter how long it took me, to carry no hatred or resentment, to have a happy, contented heart that overcomes everything. You can overcome everything with a smile."
Listen to Baroness Floella Benjamin's Desert Island Discs here.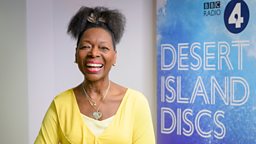 4. Tom Daley (2018)
When Tom Daley was born in 1996, the midwife said he was a "water baby", because he had big hands and big feet. He started diving at the age of seven. At 14, he represented Great Britain at the 2008 Beijing Olympics. Diving has taken a toll on his body. "I've broken ribs, coughed up blood. Some people even split skin when they hit the water," he tells Lauren Laverne.
His diving achievements also brought unwanted attention at school. "People used to throw things at me, call me names. I had scissors thrown at me, rolls of tape. In the field, at lunchtime, these guys would come, and rugby tackle me to the floor… to the point I was starting [to get] injured."
Despite these challenges, Tom went on to win six British Championships, three European Championships and won the World Championships in 2009 and 2017. In this Desert Island Discs, he reflects on the highs and lows of his life so far, including his recent experience of becoming a father and his wedding to Dustin Lance Black.
Listen to Tom Daley's Desert Island Discs here.
5. Sinead Burke (2020)
Born in Dublin with achondroplasia [a condition that causes poor bone growth], Sinead is a teacher and disability rights activist. In her Desert Island Discs, Sinead describes some of the challenges she has faced: being unable to reach the sinks in public bathrooms, teenagers leapfrogging over her, and strangers lifting her up in a nightclub.
For the last few years, Sinead has been campaigning to make society more inclusive. In 2019, Sinead Burke became the first "little person" to appear on a British Vogue cover. "It just makes the most difficult moments worth it," she tells Lauren Laverne. "That's why you keep going, why you keep doing it in the moment that people are being unkind and treating you like less."
"You realise that maybe even just for a second you make a child's life easier, or you give them permission to dream that they can do it too, or parents who have just been told that their new baby has dwarfism, and they find an image of you on Google images at the Met Gala, and they think maybe it's going to be OK."
Listen to Sinead Burke's Desert Island Discs here.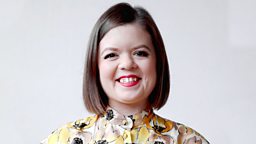 6. Bob Mortimer (2019)
Bob Mortimer is a comedian best known for his work with his comedy partner Vic Reeves.
For 30 years, he and Vic have appeared in numerous TV series together, including Vic Reeves' Big Night Out, Shooting Stars and The Smell of Reeves and Mortimer.
In Bob's incredibly moving Desert Island Discs, he tells Lauren Laverne about his father dying at a young age, setting fire to his family home as a child, overcoming a triple heart bypass, and finally finding his voice.
"My shyness probably defined the first 30 years of my life, really. It's a crippling thing. It can be very lonely knowing that you've got things to say, but you dare not say them. I've had this gift, I was on television, so people come up to me and say 'hello', so they make the first move, and I learned in an easy way that it's OK to talk to people, it's OK to contribute and try and have your voice heard."
Listen to Bob Mortimer's Desert Island Discs here.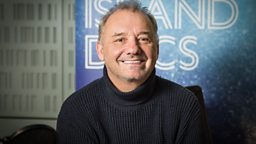 7. Dr Bill Frankland (2015)
Dr Bill Frankland, the brain behind the pollen count, joined Desert Island Discs a few months after turning 103 (he died in 2020 at the age of 108). During WWII, Frankland spent three years in Singapore as a prisoner of war; on one occasion a literal flip of the coin saved his life. "Even when I was a prisoner of war, we were always hopeful that we would live," he tells Kirsty Young, and he did.
I've enjoyed all my life in spite of all my what I call near-misses.
On returning from the war, Frankland had several more near misses. To study how allergies develop, Frankland gave himself weekly insect bites which led to a severe allergic reaction from which he nearly died. He maintains it was worth it.
"I've enjoyed all my life in spite of all my what I call near-misses. I think I've been very happy, and I've been very lucky. I always say I must have a guardian angel looking after me because I've been so near death so many times, but I've always escaped".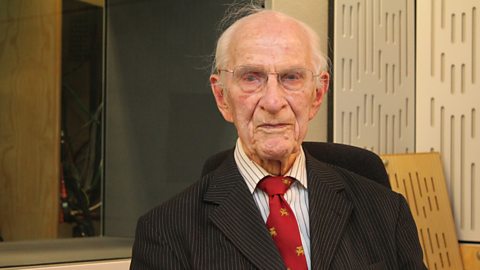 103 year old Dr Bill Frankland on keeping silent about his experience as a POW.
8. Dr Sabrina Cohen-Hatton (2019)
When her father died from brain cancer, and her mother's mental health deteriorated, 15-year-old Sabrina found herself sleeping rough in the doorway of an abandoned church in Newport, Wales. She recalls making eye contact with one of her teachers while she was selling The Big Issue, "[He] put his head down and crossed the road to avoid me, and I kind of knew at that point nobody, actually nobody cared."
At the age of 18, five foot one and a half inches tall, Sabrina became a firefighter after applying to 31 different fire services. Sabrina faced much resistance when joining the fire service, but today, she is the Chief Fire Officer for West Sussex Fire and Rescue Service and one of the most senior women in the Fire and Rescue Service in the UK. She became interested in how firefighters make decisions under pressure and completed a degree in psychology, followed by a PhD on the topic.
Sabrina hopes that her story will encourage others facing extreme poverty and homelessness. "I hope that they can take something from my experiences because I've been in the position where you feel like you're written off," she tells Lauren Laverne. "I hope that if it's done anything, it's inspired some hope for people who perhaps at one point didn't have any."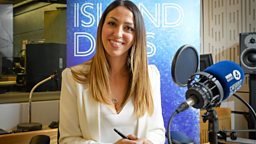 More from Desert Island DIscs