Main content
Smart Meter Installations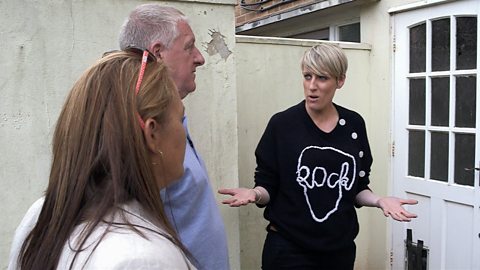 House fires believed to have occurred as a result of poorly-fitted smart meters.
Department for Business, Energy & Industrial Strategy
A BEIS spokesperson said:
"In the first half of 2017, there have been only 18 reported installation issues of this nature in the fitting of more than 3 million meters during the same period.
The public's safety is the number one priority for Government. We work together with energy suppliers and network operators to continuously review safety trends and have seen no evidence of increasing safety risks. Engineers undergo extensive training and the roll-out is a unique opportunity to improve safety by dealing with potential issues around older meters and connections."
British Gas statement:
"We operate to the highest possible safety standards, as safety is our number one priority. Smart meters are safe, and our processes for installing them are industry-leading.
All of our Smart Energy Experts receive 12 months of training resulting in a City and Guilds QF level 2 qualification, initially at one of the British Gas academies, which are rated 'outstanding' by Ofsted. They also receive on-going support to ensure that they are maintaining an excellent service for our customers. We conduct frequent checks after installations: these confirm that the standard of installation work by our engineers is very high, matching the quality of training we provide and the overriding priority we attach to safety in everything we do at British Gas.
In addition to working on meters our Smart Energy Experts perform a number of additional safety related checks. So far this year our Smart Energy Experts have identified over 4,000 appliances which we think were operating unsafely. For the majority of customers this has allowed them to arrange a repair with a Gas Safe registered engineer. In many cases the customer did not fully understand the consequences of a defective appliance and was grateful for being informed of the risk."
Lou & Paul Lynch
"A comprehensive investigation of this incident has confirmed that there was no fault with our processes, or the equipment installed. This was an extremely rare instance of human error. Our installation process reflects the importance we put on safety in our training and operations, and we are very sorry that on this occasion one of our engineers did not follow our technical procedures correctly. This mistake had nothing to do with smart meter technology. The engineer involved has since left the business."
OVO Energy spokesperson statement:
"Our investigations found no evidence to confirm the smart meter was the cause of the fire and the official fire report came back as inconclusive. The installation took place six months prior to the fire and our installation
partner's records show it was carried out in line with safety procedures.
We offered to cover the cost of a hotel but Ms Devall's preference was to stay on-site in a caravan. We continued to offer accommodation for Ms Devall, who remains an OVO customer, after the investigation ended and the fire report came back as inconclusive, as we did not want to remove the support we had put in place
until alternative arrangements were made."
Lawrence Slade, chief executive of Energy UK, statement:
"Health and safety is the industry's number one priority and, irrespective of any deadline, energy companies will always ensure installations are carried out to the highest safety standards. In fact, in many cases installers are actually highlighting potential safety issues within peoples' homes by identifying faulty appliances, with 18,000 safety notices issued this year alone."