Main content
Volunteering at events
Fast Answers
Why volunteer at events?
It's a great way to meet like-minded people, have a fun day out, and you might get to see some of the event for free.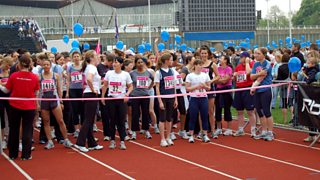 Who's it good for?
If you don't want an ongoing commitment this sort of one-off activity could be perfect.
Outgoing types will feel at home, but this might draw quieter souls out of their shell.
Where you can you do it?
At sporting events like fun runs (all the atmosphere of a marathon without the training!), music events and special events like fashion shows and fundraising balls.
What does it involve?
There are a huge range of roles – cheering runners, setting up stands and stalls, providing refreshments, stewarding…
Who does it help?
The causes you can support are wide ranging – the environment, health, communities, children, fighting poverty… most charities have events you can get involved with.
Commitment Level?
Low. This tends to be a one off activity.
Be Inspired
Volunteering at a major event like the London Marathon was a memorable experience for Alex Bliss and Sue Tizard.
I was really keen to experience the London Marathon and thought I might as well do something worthwhile at the same time. So, for the 2015 London Marathon, I volunteered as a Cheer Team Member for Cancer Research UK. We cheered runners, whilst fund raising with buckets. It was the most amazing day. From our cheer point at mile 18 I saw all the athletes go past. From the wheelchairs whizz by at the start and top sports people like Paula Radcliff on her last London marathon, to the final runners and the sweeper vans at the end. Seeing how all the runners responded to our cheers – particularly the Cancer Research ones whose names we could shout out – was really rewarding. Given the choice I'd much rather volunteer at an event than go as a spectator – you just get much more out of it. Alex Bliss, Cancer Research UK Volunteer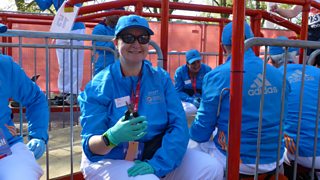 Sue Tizard, Volunteer at the London Marathon
In 2014, I spent hours cutting tags off finishers' shoes at the London marathon. It was great to be able to congratulate them as they came through the finish, energy spent, and to be able to give them that recognition of their achievement. I run, I coach runners, I have run the marathon myself, and there is no greater feeling than being at the finish line welcoming runners across like a proud mum. I know what they have been through and seeing the beaming smiles on their faces as it all sinks in makes me grin from ear to ear. Fabulous atmosphere, great people, I love event volunteering and the London Marathon in particular is just very special. Be Inspired. I am every time I support an event. Sue Tizard, Volunteer
You can have great fun volunteering at music festivals too, as one listener told Radio 1's #1millionhours campaign.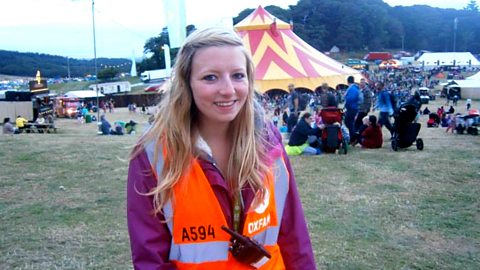 Not only did Alex have fun as an Oxfam steward - it helped boost her mental health too!
Where Next?
Try our on-line quiz to get personalised volunteering suggestions.

See our full list of volunteering guides for more ideas about how you can get involved.

Are you inspired to volunteer? Or maybe you volunteer already? Motivate others with your volunteering exploits and photos - email us on dosomethinggreat@bbc.co.uk or tweet using #DoSomethingGreat and you may appear on our website!