Main content
The new Virtual Reality game recreating the experience of OCD
7 May 2021
Ambitious new game Dichotomy aims to help players understand what it's like to live with Obsessive Compulsive Disorder. Designer Cody Wren, who has OCD, has utilised Virtual Reality to create a fun but revealing look at this much misunderstood condition.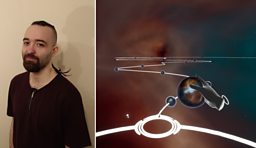 What is it like to live with compulsions?
Dichotomy is an innovative Virtual Reality game in which players navigate an abstract environment, choosing which paths to take. Fast choices will make their route easier, but making the same decision obsessively will hinder progress.
The experience aims to give a sense of what it's like to live with Obsessive Compulsive Disorder. Five different levels mimic the five most common types of obsessive compulsive disorder, and users must work out how to navigate each to complete the game.
I have wanted a way to help people empathise with OCD sufferers, not just sympathise; VR is the perfect medium for this.

Cody Wren
For artist Cody Wren, the project has huge personal significance. "I myself am an OCD sufferer and have spent a decade trying to learn how to control and overcome its effects on my life."
"One of the things I have found very difficult when talking to people about OCD is very few people seem to actually understand what it is, let alone what it's like living with it", he said. "Dichotomy illustrates the breadth that the condition covers and how it can affect many areas of daily life."
"People don't see the constant and often debilitating mental aspects underpinning the condition, how it can leave you paralysed when confronted with innocuous choices."
"I want people to have fun trying to beat the game but I also want them to feel pressured, perhaps even frustrated or anxious at some of the mechanical scenarios being imposed on them."
How to play Dichotomy
To play Dichotomy for free you'll need a high end virtual reality headset.
About the Artists
Cody Wren has worked on various interactive artworks, and was a lead developer on Singularity by Jingjing Shen. He has a Bachelor's degree in games art from The University of Hertfordshire.
Cody worked on the project with artist Jonathan Pearce, producer David Tree and composer Marli Wren.
If you're worried about your mental health
How to experience Dichotomy
Dichotomy was created in virtual reality. To play it you will need: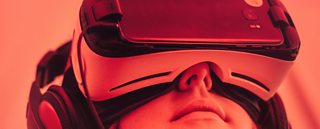 A high-end PC
Any tethered VR headset.
To find out more about virtual reality - and you how you can get involved in creating Virtual Reality projects - check out this BBC Academy guide to VR.
A New Creatives project
In 2019, BBC Arts and Arts Council England launched New Creatives - a talent development initiative encouraging artists aged 16-30 to push creative boundaries and reflect their experiences of living in Britain today.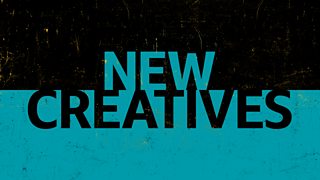 Artists were invited to submit proposals for short films, audio and interactive works. The results reflect the breadth of emerging talent in Britain today.
More interactive projects from New Creatives
A new interactive video experience which challenges viewers to think differently about invisibility and hypervisiblity in an age of surveillance.

How can a hidden world of bacteria and fungi help in the fight against climate change?

What if you had to abandon the decimated physical world, and your best chance of survival was to upload your memories to an AI server to reconnect with loved ones?