Main content
Special themes for the 2017 season
This year the Proms marks 100 years since the Russian Revolution and 500 years since the Protestant Reformation with pre-concert talks and Proms featuring music reflecting these historic events.
Delve deeper into how subversive, progressive and revolutionary ideals were reflected in the music of 20th-century Russia.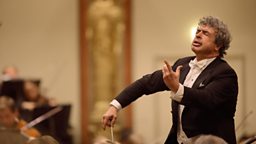 Highlights include, a number of Shostakovich's symphonies, as well as his symphonic poem October and excerpts from his Ten Poems on Texts by Revolutionary Poets. Prokofiev's Cantata for the 20th Anniversary of the October Revolution is performed, as well as his rarely heard cantata Seven, They Are Seven, alongside Rachmaninov's All-Night Vigil (Vespers), written just before the composer left Russia in the wake of the Revolution.
Three operas exploring political power as a central theme: Beethoven's Fidelio; Mussorgsky's Khovanshchina; and Glyndebourne's new production of Mozart's La clemenza di Tito. The world premiere of a BBC commission by Gerald Barry, Canada, inspired by the 1775 invasion of Canada during the American Revolution; the 1837 Canadian Rebellions; and the founding of the Dominion of Canada 150 years ago. Music born of protest: Louis Andriessen's symphonic movement, Workers Union, and a celebration of the music of the Stax/ Volt Revue.
Discover how Luther's rethinking of the church service resonated across the musical world.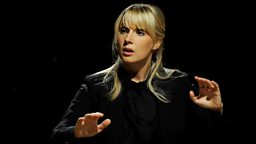 Highlights include, Reformation Day (20 August) A day of performances curated by John Butt, exploring music inspired by the Reformation: chorale preludes (including new commissions) performed by organists William Whitehead and Robert Quinney; a survey of five centuries of Passion settings with the BBC Singers conducted by Sofi Jeannin; and a complete performance of J. S. Bach's St John Passion with a chance for the audience to join in selected chorales.
A Late Night concert of Lutheran cantatas by J. S. Bach and psalm-settings by Schütz performed by Sir John Eliot Gardiner, the Monteverdi Choir and English Baroque Soloists (2 August). Mendelssohn's Symphony No. 5 in D major ('Reformation'), written by the composer to mark the 300th anniversary of the Presentation of the Augsburg Confession in 1530, a critical event of the Protestant Reformation (3 September).

The Reformation on Radio 3