Main content
Solitude Creek by Jeffery Deaver
About the Book
This is a gripping thriller with twists and turns aplenty from a master manipulator who is at the top of his writing game.
Agent Kathryn Dance is making routine insurance checks after a roadhouse fire, when her instinct tells her there is more than meets the eye.
When the evidence points to something more than a tragic accident, she isn't going to let protocol stop her doing everything in her power to take down a killer, who is using fear to commit his crimes. She must find them, before they strike again…
About the Author
Jeffery Deaver is the bestselling author of thirty-three novels. A former journalist, attorney and folksinger, he has recieved and been shortlisted for numerous awards around the world, including Novel Of The Year from the International Thriller Writers Association for The Bodies Left Behind.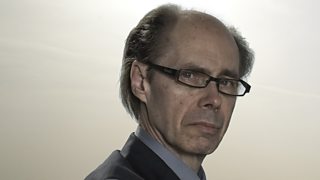 Q & A
When I write, I like to...
...close my eyes and picture the scene in my head. I have a very bad memory for words (and, unfortunately, names) but a very strong visual sense. It's quite exhilarating to see the story unfold as I type it. I touch type about 100 words per minute (from my days as a journalist), but some advice: If you type blind, make sure your index fingers are on the 'f' and the 'j' keys (the ones with the little bumps), otherwise you'll produce gibberish that takes hours to decode. As I well know.
One thing that people don't know about me is...
...in this day and age of the internet, there's not a whole lot of unknowns about anybody anymore . . . . I guess I'd have to say that I spent some years ballroom dancing. I was terrible but I loved it. (Tango was my favourite!)
The book that inspired me to write is...
...From Russia With Love, Ian Fleming.
My specialty dish in the kitchen is...
...living alone and working largely alone I have dinner parties once a week to keep myself sane and visit with friends. I do a great deal of cooking in all cuisines. So many recipes . . . I'll have to pick Coq au Chambertin. The classic chicken fricassee cooked with one of my favourite Burgundies. Served with green beans and crusty bread and butter.
My current view is of...
...speaking of which: My double oven, my cooktop, and, sleeping nearby, Monti, my new briard puppy.
One of my favourite authors is...
...John le Carré, because he is a master at depicting both political conflict and personal issues (A Perfect Spy was the best father-son novel ever written). And, dammit, he manages to do so in one of the most lyrical and captivating styles of any author writing today.
The thing I love most about words is...
...they offer the greatest chance for emotional engagement between the creator and the audience. Who doesn't love movies, TV, art, dance, music? But the process of written storytelling, by, of necessity, enlisting the readers' imagination, creates an unbeatable depth of experiencing a creative product.