Main content
Changing the world's longest running drama: How The Archers is continuing despite the coronavirus pandemic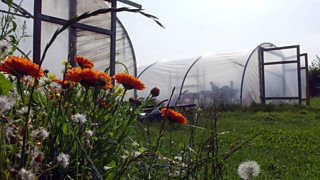 For 70 years The Archers has largely remained unchanged. It has evolved over time; Editors, with their own tastes and interests, have come and gone and the advent of new technologies has morphed the way the programme is recorded. Modification and adjustment has been gradual. As can be the case in life, you only notice what's different when you look back.
But, like many things, the way The Archers has always been made could not carry on through the coronavirus pandemic. But unlike a lot of things, the programme is continuing nevertheless because, despite its apparent immutability, The Archers is incredibly resilient. In fact, its endurance since 1951 is most probably because of, rather than in spite of, its perceived lack of change. Editor Jeremy Howe takes up the story.
"Heartbreakingly, we junked two weeks' worth of scripts, shredded five weeks of storylines, locked the long-term story plan in a safe and decided to start from scratch - telling the story in a completely different way so that we could record the actors individually from their homes, and at the same time introducing Covid-19 and lockdown to Ambridge."
We hope our return to Ambridge will offer a respite from the difficult realities of these strange times.

Sarah Swadling, agricultural advisor
The Archers runs on a rolling 5 week cycle. You can't see where one ends and the next starts. They overlap one another. Production. Never. Stops. But in the middle of March it did stop and everyone went home.
Radical shift
Three weeks later, recording the world's longest running drama resumed but everything about it was different.
"In one short meeting we decided to completely reinvent the show. It was the most radical shift in The Archers across its 19000 odd episodes – and we had to achieve all this in a matter of weeks, working remotely from home", said Jeremy Howe. "It was an almighty challenge."
In under a month The Archers production team created new storylines, worked with writers to create scripts that were written and conceived in an entirely different way, but with the same familiar setting and beloved characters. We sourced recording equipment and trained actors in how to use it, while also unpicking all of the knots caused by suddenly ceasing the usual way of production. Production co-ordinator Sarah Morrison described this time as "intense". There was continual shaping and re-shaping of the logistics of the production all with "the intangible threat that at any point, any one of us (actors included) might succumb to Covid-19 which would need further contingency plans", she added.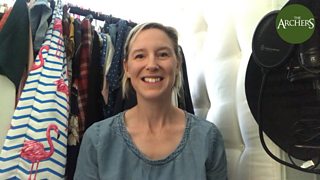 The very first episodes of The Archers were recorded in a single take and cut straight on to gramophone discs. While today's audio technology allows for more flexibility, according to studio manager Andy Partington, essentially the method has remained the same over the decades; the vast majority of what is heard by listeners on-air being created and mixed in real time in the studio. The recent lockdown and social distancing measures have brought about "the biggest changes to the way The Archers is made in the show's history", with the actors, directors and studio managers all working remotely connected via the internet.
From the middle of April new episodes of The Archers were being recorded but the challenge of continuing to make The Archers during the coronavirus pandemic was still not yet fully overcome. The Archers is broadcast 6 days a week, 52 weeks a year which means how the programme is made has to be sustainable. Those on the production team need to also eat and sleep and relax. So, more work was done to build a new production cycle that was a realistic ongoing endeavour for the small team that keep the Archers show on the road.
New possibilities
As everyone adjusted to making The Archers in a new way we realised there was an opportunity to discover things about the residents of Ambridge that have never come to light before.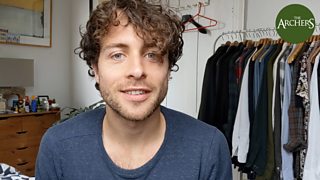 Producers Jess Bunch and Dave Payne describe the possibilities that not being able to have characters talk to one another has brought.
Jess: "For the first time we can hear our characters' thoughts unfiltered through dialogue. That's a thrilling proposition – to be sitting slap bang in their heads, watching them but at the same time seeing what they see, feeling what they feel, as their day unfolds. It's a whole new way of telling stories for us."
Dave: "What do they really think about their families and neighbours? What elements of their past are still impacting on them today and what do they really want out of life? Suddenly I felt like we were being given permission to read the diaries and explore the innermost thoughts of our characters and learn new things about them and that is so exciting for us – and I'm sure the audience too."
Jess: "We've already made some exciting discoveries in terms of what our characters might admit to themselves but not to others. Some are much more bold and ambitious than I think we would normally give them credit for."
For Adrian Flynn, who wrote the first week of the new episodes alongside Keri Davies, the new format "seemed an exciting challenge and terrifying problem in equal measure".
"While imagining the inner lives of some of our most beloved characters looked like being great fun, it was certainly going to be difficult without the familiar back-and-forth of dialogue, physical movement and entrance and exit of other characters to move an episode on," said Adrian Flynn.
Keri Davies added, "Just as a good song can be interpreted through many different cover versions, The Archers provides a rich mix of characters and situations, ripe for storytelling in a variety of ways. I hope followers of Ambridge find this new format as enjoyable to listen to as I have found it interesting to write."
A respite in strange times
Five generations on from the original Mr and Mrs Dan and Doris Archer, there has been more change to The Archers in the last seven weeks than in the last seven decades. However, there is one element that remains steadfast. Farming gives The Archers its unique essence and the demands of farming are unstoppable, said the programme's agricultural advisor Sarah Swadling.
We've already made some exciting discoveries in terms of what our characters might admit to themselves but not to others.

Jess Bunch, producer
"When we began to imagine Ambridge in lockdown, we knew that farming life would be going on regardless. There's a comforting certainty in the Brookfield Archers making silage or Ed Grundy shearing sheep, just as they would in any other year," said Sarah Swadling.
"We hope our return to Ambridge will offer a respite from the difficult realities of these strange times. There the birds are singing and cow parsley is dancing in the hedgerows, somewhere in the middle distance one of the Bridge Farm Monteys will be mooing her discontent that it's about time they were given some fresh grazing.
"Of course, families and neighbours will bicker; farm machinery will break down and livestock escape at inopportune moments; but that is as it ever was and always shall be in Ambridge. Not even a pandemic would stop that."
New episodes of The Archers return on Monday 25 May, running Mondays to Thursdays with an Omnibus on Sundays.