Main content
Draw Your Album: Tom Odell
It's the end. The very last day. No not of our lives. Well almost. The end of Live Lounge Month.
NOOOOOOOOOOOO.
To try and raise our spirits and wipe our tears, we grabbed Tom Odell and got him to draw us a picture of his album.
You know the deal by now.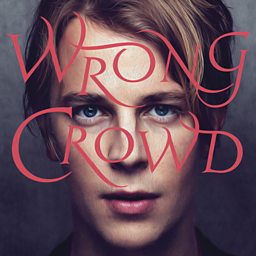 This is his original cover for his album Wrong Crowd.
Pffft easy. Drawing your actual own face is a piece of cake right? *cough*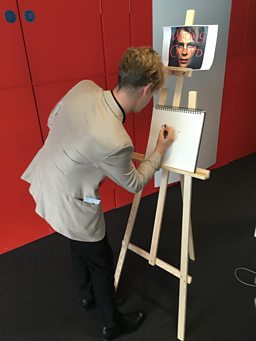 Just like many before him he announced he was terrible at art and we felt a sense of bonding and love between us.
But then he started shading and drawing an actual nose rather than a triangle.
Lied to. AGAIN.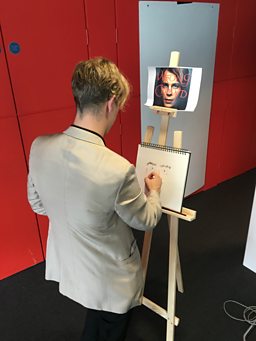 He began with the eyes then the eyebrows, which we all know are the most important features of the face.
On fleek and all that.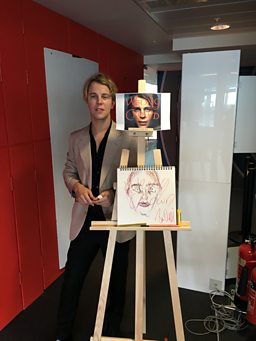 Wow. We are half scared, half mesmerised by his attempt.
He was loving those colours.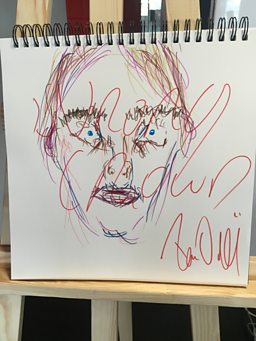 What an end to this challenge. Can the 1975 beat that?
Lols, we can't wait to see.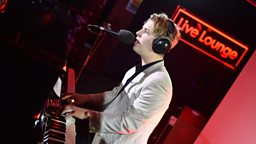 How did Bastille do when we challenged them to draw their own album cover? Find out here...

Zara Larsson made us even more jealous of her when she drew an epic version of her very own album cover...

We made Charlie Puth swap his mic for an easel and draw his own album cover...