Main content
The Harrison Family Album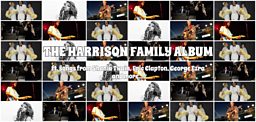 Track 1: Tony Orlando and Dawn - Knock Three Times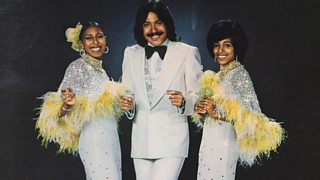 My first one is 'Knock Three Times' by Tony Orlando and Dawn as this was one of the first records I ever bought and I played it constantly (very loudly) in the hope that the lady's grandson in the flat below would hear it and realise that I fancied him. However he obviously never heard the knocking ! I bumped into him some years later and wondered why I bothered !!!
Track 2: Eric Clapton - Layla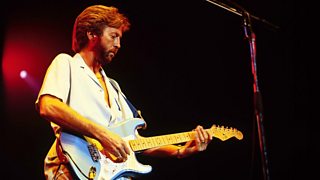 My first husband Dave who is my son's father introduced me to live music and we used to see as many artists as we could but mainly blues. How can one ever top 'Layla' by Eric Clapton?
Track 3: Shania Twain - Man! I Feel Like A Woman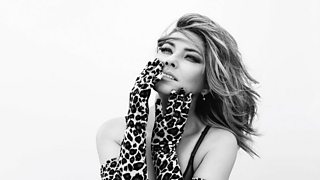 Shania Twain was my son's first crush and started his love of music. We have seen Shania twice live and she really is fabulous, a true entertainer. I have chosen one of our favourite songs 'Man! I Feel Like A Woman' although it was so difficult picking one as she has so many that we love.
Track 4: Carpenters - We've Only Just Begun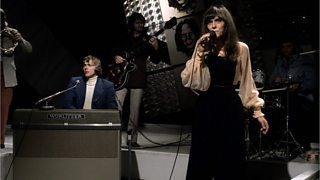 After two divorces I met Mick who I knew at school and we married in 2011. Our neighbours' children sung 'We've Only Just Begun' by the Carpenters. Although sadly Karen is no longer with us, she is timeless and her voice is so distinguishable and beautiful.
Track 5: Blood Brothers - Tell Me It's Not True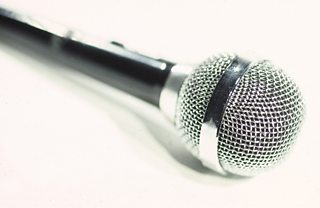 I love musicals and you and Alfie were two of the main people who really got me into them. I love them all but this makes me cry every time. You added this song to your Together album and for my sixtieth birthday, my husband treated me to a meet and greet at Cardiff, so I was fortunate enough to meet you and Alfie and dance in the front row. Fantastic ...one of the best days of my life.
Track 6: George Ezra - Shotgun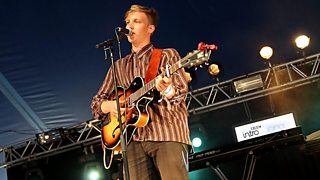 Lastly, and again I'm struggling for which song to choose, I would like to add a song from George Ezra. I went to see him recently at Wembley with my son Chris and his partner Mikey who introduced me to George's music and I am absolutely hooked. He gets me through many a pile of ironing. I think 'Shotgun' is the one I bop most actively to but I love them all.
The Ovens Family Album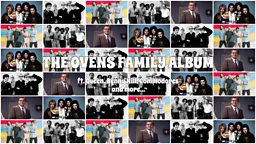 Track 1: Zager and Evans - In The Year 2525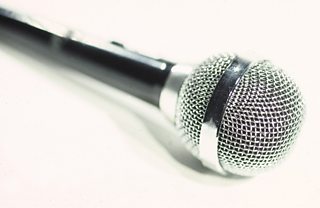 This record was a hit in 1969 which was the year I met my now husband Richard 49 years ago. Who would have thought that 49 years on we would be sitting together (a little older) on Sunday mornings listening to your show?
Track 2: Benny Hill - Ernie (The Fastest Milkman In The West)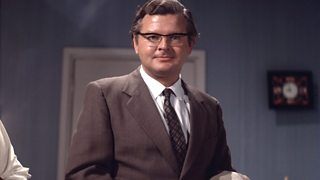 This reached no 1 in December 1971 the year I married my life love and it was played by the DJ at our wedding reception.
Track 3: Herman's Hermits - Sunshine Girl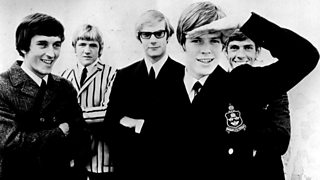 Although this record was released in 1965 (my favourite ever song) it was the tune our four sons were brought up to, played every Sunday while we were eating lunch to the point that the boys said it amounted to child cruelty although I like to think they now appreciate it as part of their musical education!
Track 4: Commodores - Three Times A Lady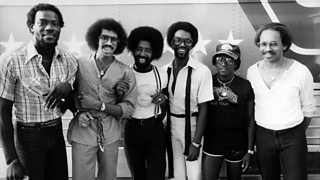 Throughout the late 70's my husband Richard worked away and we missed each other dreadfully. He bought me this song because he said it reminded him of what he was missing at home.
Track 5: The Kaiser Chiefs - I Predict A Riot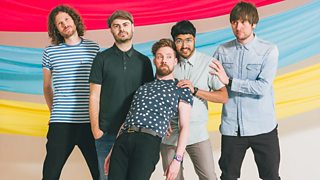 Released in 2009 and a truly great song which proved to our children that their efforts to broaden our musical horizons were paying off.
The Tilley Family Album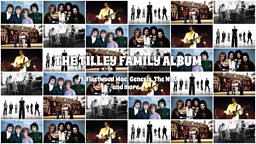 Track 1: The Who - Baba O'Reily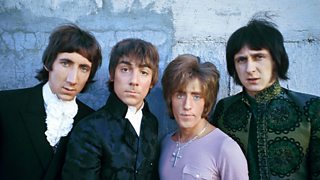 The 1st track has to be one that just makes you feel great and is a go to track – it was played at the 1st rock concert we took the twins, Jose and Dulce, at the age of 10 to. This was the same day that we took them to a matinee of Phantom of the Opera and then in the evening to the Albert Hall to see The Who.
Track 2: Fleetwood Mac - Albatross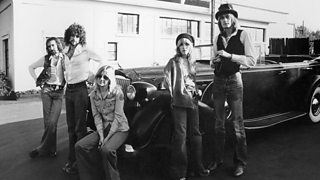 Early days with my brother listening to radio Luxembourg having connected the radio antenna to a wire that ran to a metal biscuit tin lid fixed to the apple tree in the garden – buying the 1st record player and then my first single played over & over again….which whenever I hear still takes me back to that time listening to the track in the bedroom we shared.
Track 3: Genesis - I Know What I Like (In Your Wardrobe)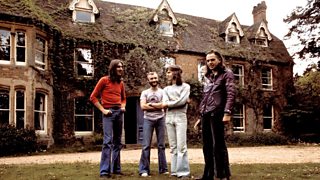 As a teenager it took a bit of persuasion to be allowed to travel to London to see my first concert at the Kensington Oval Sept 1972 the Melody Maker Polls Concert. One of the support acts became a favourite, not just the band but its charismatic lead singer, who later went on to a great solo career…In 1973 they released Selling England by the Pound and this brilliant track!
Track 5: Pete Townsend - Now and Then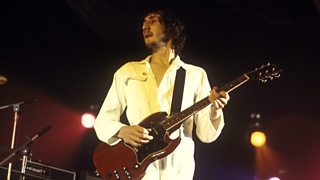 Everyone's life takes unexpected turns and having known Hilary for many years we found ourselves in love. I think I realised as I listened to Pyschoderelict Album by Pete Townshend and this song summed up what I felt for Hilary..."Now and Then you see a soul and you fall in love and you can't do a thing about it"…
Track 6: James - Sometimes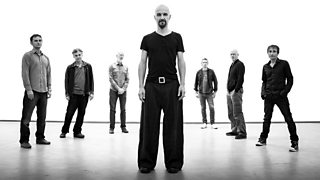 The twins came home in 2008 when Hilary and I adopted Jose and Dulce from Guatemala, having been born in 2006 they too have grown up with music – Jose plays the trumpet & piano and Dulce has taken to the harp. Music is played constantly (sometimes too much according to Jose). The last concert we took the twins to was James. So difficult to choose one track!
The Fox Farrier Family Album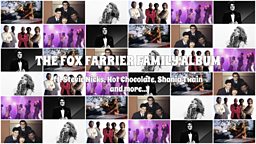 Track 1: The Seekers - Morning Town Ride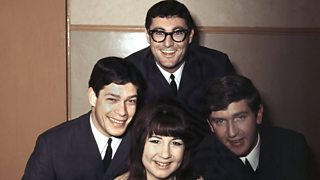 My first memory is of 1963. It was a bitterly cold winter with lots of snow, much like February and March 2018! My gran Ivy used to sing this song to me when she was tucking me up in my pushchair. She'd pay particular attention to the words "all the little passengers are warm and snug inside" I lost my gran shortly before my 18th birthday in 1980 but she was a definite inspiration in my life.
Track 2: Hot Chocolate - You Sexy Thing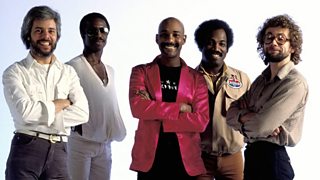 My lovely dad saw this being performed on TOTP and asked my mam"could I wear tight white trousers like Errol Brown?" My mam's reply was frank to say the least! "You're about a foot too short to be Errol and would look like the little guy off "The Benny Hill show!" Talk about putting someone in their place! He never lost his sense of humour, even until the end, My dad was as daft as a brush!
Track 3: Stevie Nicks - Leather and Lace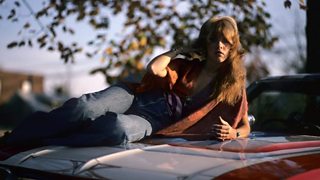 When I met my husband Peter in '84, just 4 days before Torville and Dean got gold for Bolero, it was love at first sight. Stevie Nicks' album was one that summed up our love for each other and this song sums up our 32 years of marriage and devoted partnership. We've had many bad times but have come through them together, giving each other support and love as this song suggests.
Track 5: Shania Twain - From This Moment On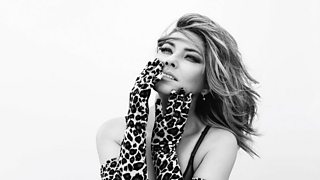 Mam was saving to take her and Dad to Australia for the Millennium, sadly he didn't make it so she went alone to meet his friends. Dad's best friend George proposed and they got married! This was their first dance song. It gives me goose bumps and reminds me that impossible situations can be resolved and dreams can sometimes come true and you're never too old to find love again.
Track 6: London Community Gospel Choir - Oh Happy Day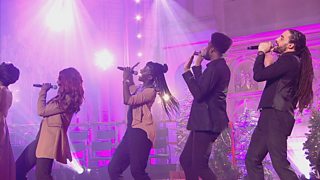 My lovely husband Peter is an IT person for the Fire Brigade at Washington in Tyne and Wear. When he has trouble at work Peter sings this song loudly and with vigour! People now join in and sing it with him. To say I'd be lost without him is a complete understatement. He has recently celebrated his 60th birthday but is still as lovely as in 1984 all those years ago.
The Pearse Family Album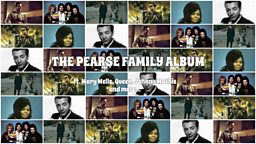 The Pearse Family Album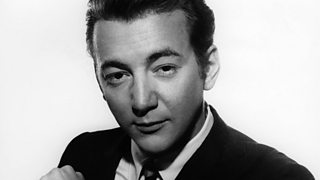 Dream Lover is a song that my dad and I always said was our song. He always told me how he had the original single, which had 'Bull Moose' on the B side. We shared a dad and daughter dance to this at my wedding back in 2004 and if it ever came on the radio, he would call and just hold the phone to the speaker for the whole duration of the song.
Track 2: Shakin' Stevens - Green Door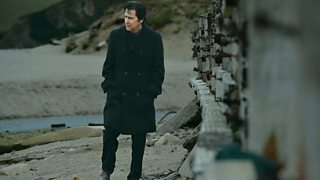 Green Door: cheesy but totally 80s to the point where we had a picture disc of Shaky in our lounge which I used to blow kisses at #embarrassing.
Track 3: Mary Wells - My Guy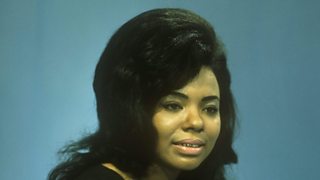 No explanation needed with this one, whenever I hear it I automatically replace 'guy' with Dad.
Track 4: Queen - These Are The Days Of Our Lives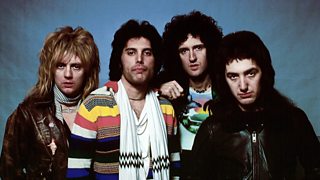 Dad was a huge Queen fan and he loved how at the end of this song the parting line was 'I still love you'.
Track 5: Johnny Mathis - When A Child Is Born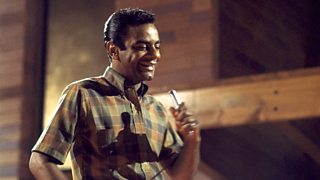 Too early for a Christmas tune but another that conjures up great memories. December 1st in our house marked the playing of the Phil Spector Christmas album, and the plastic Father Christmas with his finger to his lips being blue tacked to the wall.
Track 6: Roy Orbison - In Dreams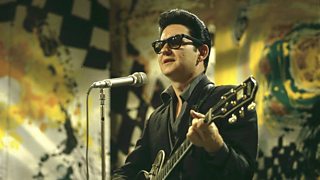 Dad was always amazed at how a man could barely open his mouth when singing but hit such amazingly high notes!
The Wilson Family Album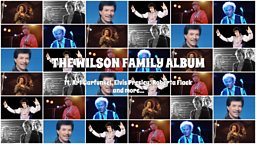 Track 1: Chuck Berry - Route 66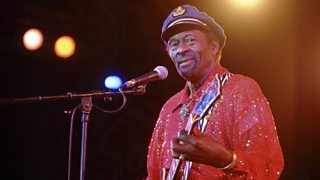 Chris has always been a petrol head and built his first Dragster engine on his mother's Kitchen table with his great friends from school Malc Beakhust and co. Some have moved but Malc was best man at our wedding and we still see him.
Track 3: Bobby Goldsboro - Summer (The First Time)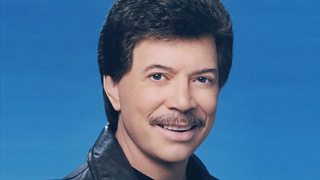 This is a real favourite and was in the charts when I first met Chris. I was working in a pub in Reigate Surrey before joining the Met Police and he'd been to a Rugby match with his friends. We ended up going for a curry and I found out that he was a maniac of a driver and I loved fast cars so we bonded!
Track 4: Roberta Flack - Killing Me Softly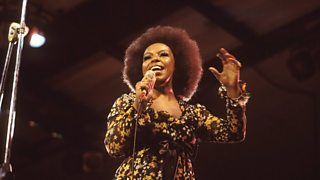 I had just lost a very close friend and was really down and Chris came along. I just loved this song the words and music reminds me of the wonderful summer I had getting to know Chris and his ex-girlfriends who he brought with him for our first date! I didn't mind because it was me he chose....
Track 5: Art Garfunkel - Bright Eyes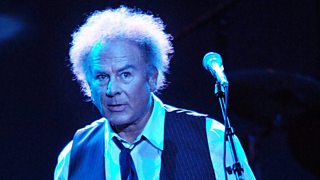 Our 1st born Katie came along just before this record was released. She was breached and came out feet first in front of 17 trainee midwives just before St Patrick's day. The Matron was Irish, a lovely kind old fashioned nurse whose first thought was baby, then mum. Katie has lovely blue eyes and a loving nature.
Track 6: The Police - Don't Stand So Close To Me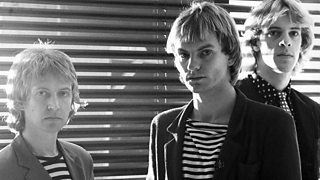 Before Dan was born our GP told me to have a few days away. Unfortunately Dan decided to come out a week early and we were stranded in Dorset! The funny thing was, he came home in a cardboard box and after that whenever he got a present it was the box he climbed into and disregarded the present!