Main content
Why Wiggo is our favourite man on two wheels
Olympic gold medallist, winner of the Tour de France, known sideburn enthusiast – and now Radio 4's Desert Island Discs' most recent castaway. Here's why we dig Wig.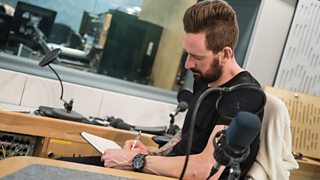 After winning the Tour de France he was bemused to discover he couldn't just nip to the shops anymore and had to be looked after by an ex-SAS bodyguard.
He asked Paul Weller whether or not he should accept his knighthood 'when I bumped into him at our tailors.'
He proposed to his wife just one week after they began courting.
He demanded that his granddad removed the stabilisers from his bike when he was four and then immediately fell off.
When standing on the podium after winning the Tour de France he said "and now we're going to draw the raffle."
He's unimpressed by the razzmatazz that accompanies celebrity. "You end up being hugged by people who weren't with you on the journey while your family can't get near you."
He didn't include any tracks from Paul Weller or The Jam for his Desert Island Discs as it was 'too obvious'.