Main content
Meet the Radio 1 Residency DJs
On Radio 1 Residency, the biggest names in dance music take over the station for a special hour-long show. They share deep cuts from their personal record collection, tip the most exciting new acts, and give us a glimpse into their world.
Get to know the Residency DJs currently in rotation:
Marcel Dettmann
A unique take on contemporary techno, electro, EBM and more from the Berlin household name.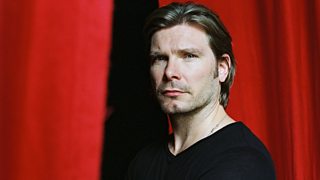 DJ and producer Marcel Dettmann is recognised as one of the most influential proponents of contemporary Techno. Widely associated with Berlin and institutions Berghain and Hard Wax, Dettmann has remained true to his roots by consistently seeking to innovate electronic music, particularly in regards to integrating visual art and techno. Raised in the former GDR, Dettmann developed his passion for electronic music early, counting new wave, post-punk and industrial music as his strongest influences – long before discovering techno and eventually immersing himself in it. Since the early 90s he has been a fixture in Berlin as both an artist and DJ, becoming a resident at OstGut in 1999. He has also held a residency at OstGut's successor Berghain since its opening in 2004 until today.
Dettmann's productions for his own MDR imprint and Ostgut Ton, as well as his compilations and mixes for fabric, Music Man, !K7 and Dekmantel sit between contemporary techno and pre-techno, providing a unique aesthetic at once reduced and rough, emotional and unpredictable.
"The BBC R1 Residency is a great opportunity for me to play new music and to share what I'm listening to with the public – outside of the club. Also, I am drawn to talking directly to people wherever they may be. I grew up in Eastern Germany listening to the radio – it was my gateway to the free world. That said, putting together and hosting this show is both fun and a challenge. I hope my selection and mix has a similar effect that radio had on me while growing up to be the listener and music obsessive I am today."
Charlotte de Witte
Stripped powerful techno and melancholic ambient moments from the globetrotting Belgian DJ.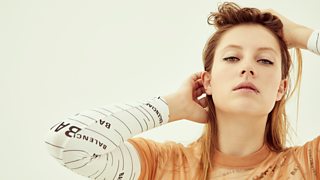 Charlotte de Witte has, in a short space of time, become one of contemporary techno's leading lights. Releasing on labels including novamute and Drumcode, as well as serving up a vital Essential Mix for BBC Radio 1, her dark, hypnotic and uncompromising sound has won her legions of fans around the world and seen her featured on some of dance music's most influential magazine covers. Whether playing small, intimate clubs or supersized festival gigs like Movement, Sonar and Awakenings, Charlotte's powerful sound never fails to make its mark.
Despite her intense global touring schedule, de Witte's heart remains tied to the underground Techno scene of Belgium where she can be found championing new talent both on her Saturday night radio show, 'Playground Charlotte de Witte' on Studio Brussel, Belgium's leading radio station, and at her own KNTXT residency. Launched in 2015 at legendary Belgian techno clubs Fuse, KNTXT is where de Witte feels most at home, inviting some of her closest contemporaries to perform alongside her. Having continued to sell out shows around Belgium, including a 10,000 capacity stadium show in 2018, the party is set to embark on some long overdue international dates as it enters its fourth year. These showcases are a perfect way to experience the sheer dance floor power of Charlotte de Witte and her compelling take on techno.
"BBC Radio 1 has always showed me a lot of support since the beginning of my career, so I'm unbelievably proud to be part of the new BBC Radio 1 Residency team – it means the world to me. I can't wait to dig deep into the beautiful world of techno with you guys. Expect to hear some stripped, powerful techno, combined with some more emotional and melancholic ambient moments. We're going to start slow, build up and go hard. Looking forward to joining you on the airwaves and I promise to give you my all!"
Honey Dijon
Blending Chicago house, New York disco and Detroit techno, DJ and producer Honey believes great music has no expiration date.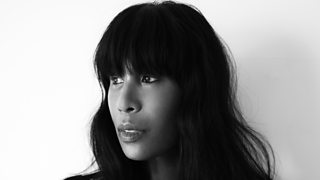 Honey Dijon had carved a distinct niche for herself in the world of underground electronic music, coming to be associated with exquisitely curated cross-genre sets and total dance-floor chaos wherever she plays - from Berghain to Space or Smart Bar. As a producer, her reputation for bringing this knowledge to her forward thinking creations is growing all the time.
Born and raised in Chicago and mentored by the legendary Derrick Carter, the city's influence on Honey's style is deeply ingrained. Like many in the scene, her love affair with music began upon hearing her parent's soul and R&B records at home. Soon, it was clear to her that she needed to be the one dropping the needle on the record at her parent's basement parties - at which point there was no turning back - club life beckoned. Honey has also been highly active at the intersection of fashion and music, compiling and curating the music for Louis Vuitton's men's shows, while also working closely with British designer Kim Jones. Honey has featured in style bible The Gentlewoman as well as being profiled in the New York Times style section in 2013.
"I am truly honoured to be given the opportunity to present my very first radio residency on BBC Radio 1. It's been an amazing journey from the South Side of Chicago to the shores of the UK and I couldn't be more thrilled. If you know me then you know I don't believe great music has an expiration date. Past, present, and future all coexist harmoniously and I am super excited share these special musical moments with you. Music is the answer."
Jayda G
Funk, soul, house and everything in between from one of the world's most captivating selectors.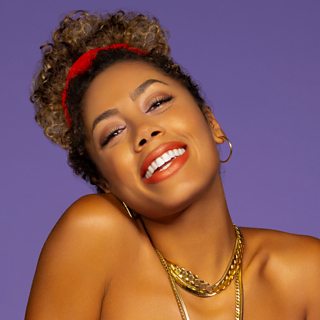 Canadian by birth and now Berlin based, Jayda G has risen steadily and stealthily through the dance music underground with her infectious energy, vitality, rhythm and boundless enthusiasm. She will release her debut album Significant Changes - a blend of vintage drum machine funk drawing heavily on Chicago's house blueprint - on Ninja Tune in 2019. Her debut LP is a natural progression following a string of EPs both solo and alongside friend DJ Fett Burger (Sex Tags Mania) on their jointly run (until 2018) Freakout Cult label, alongside releases on 1080p and Swedish label Geography Records, including 2018's standout "Diva Bitch" single and her most recent release "Sacred Spaces" on her newly established JMG Recordings imprint. She also recently remixed Little Dragon's latest track 'Lover Chanting'.
Renowned for her high-energy performances as a DJ - Jayda G has played all over the world including a renowned Boiler Room set at Dekmantel in 2017 and many 2018 festivals including Field Day, Melt!, Night + Day Bilbao billed alongside artists such as Peggy Gou, Helena Hauff, Jamie XX, Four Tet, Moodyman plus nights for Rhythm Section, The Hydra, Warehouse Project and many more. She will be playing a 4-week residency at London's Phonox through February, as well as embarking on a tour throughout 2019 that takes in dates across 12 countries, including stops at Panorama Bar in Berlin, Primavera Sound in Barcelona and shows across India, China, and Japan.
"It's so cool! I'm beside myself that I got offered such an opportunity at BBC Radio 1. I've been wanting to do a radio show for a while now and I love that I get to showcase my record collection. It's going to be fun to dig a little deeper into the songs that I love from disco to house and everything in between."
Paul Woolford aka Special Request
One of the UK's most prominent clubland figures showcases the full spectrum of his dancefloor-filling record collection.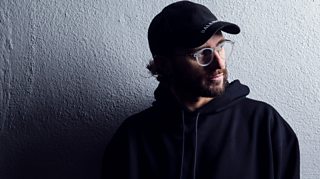 Paul Michael Woolford has been working tirelessly for over 20 years both in DJ booths globally, and in a myriad of recording studios, to redefine and reinvent all shapes of dance music. He has has applied his touch to over 200 records, including the work of Sam Smith, Depeche Mode, Chemical Brothers, Lana Del Rey, Disclosure, Wiley, Jamie XX, London Grammar, Underworld, Krystal Klear and Morgan Geist, as well as influencing flocks of other producers to drop their inhibitions and embrace bolder sounds.
Woolford has recorded 5 Essential Mixes for BBC Radio 1, released 3 mix compilations including most recently FabricLive91: Special Request which was a Recommended release by Resident Advisor. As a DJ he tours relentlessly and held down a 9 year residency at Space on Sundays in Ibiza, as well as a 7 year hometown residency at Back To Basics in Leeds, in addition to playing pretty much every respected serious venue of note globally. Woolford sites a combination of the raw energy and diversity of the pirate radio airwaves, a lifetime of collecting records and the enlightenment of his art school days as key influences.
"As a lifelong listener of Radio 1, I am beyond buzzing to join The Residency. I'm so excited to share my record collection and shine a light on the new generation of producers that are consistently blowing my mind."
HAAi
Explore the psychedelic and percussive side of house and techno with the rising star and Coconut Beats head honcho.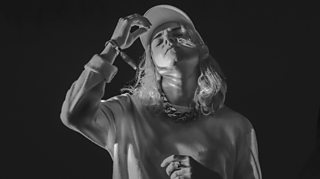 Plucked from relative obscurity, 3 years ago HAAi was instilled as the Saturday night resident for London club Phonox, with her residency coming to an end in September 2018 after a run of sold-out closing parties & her debut Essential Mix for BBC Radio 1 being named the Essential Mix of the Year. In this time, her profile has grown exponentially, now playing shows and festivals all over the world to thousands of revellers who have bought into her propulsive and eclectic selections. HAAi is an avid collector of Thai and Turkish funk, tripped-out psychedelic records and Nigerian and Kenyan beats. Playing for 6 hours every Saturday night has allowed her to seamlessly mix these genres in with her love of techno, creating an unrivalled experience for the adoring fans she plays to around the globe.
"I'm very psyched to bring a taste of my music to Radio 1's Residency. Every month I'll be taking a journey through the music I care about the most from all around the globe. I can't wait to get started."
Monki
Monki is a underground tastemaker championing new electronic talent.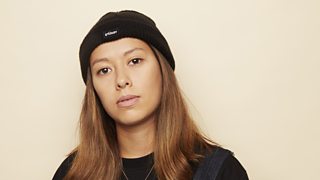 She grew up listening to a wide selection of music – her Mum's Ibiza tunes, her Uncle's hip-hop and garage tapes, the dubstep and grime pirates around her London home. Monki's box-fresh bass music inspired sets include everything from piano house rave stabs to skeleton shattering bass.
She was signed to Radio 1's In New DJs We Trust roster in 2012, but soon singled out for her own slot on BBC Radio 1 and 1Xtra. Now firmly part of the Radio 1 Dance family, we welcome her to her new home on Radio 1's Residency.
Monki is a resident on Annie Mac's touring club night "AMP" and a fixture behind the decks at clubs and festivals all over the UK and Europe. As a radio DJ catering for the best new dance music, Monki's inundated with quality unsigned tracks. In 2012 she set up her digital label Zoo Music and continues to release music from some of her favourite new producers.
Monki's radio show is all about extending that weekend feeling on what, for many, is the worst day of the week!
"Looking forward to getting stuck into The Residency again and bringing the listeners a power hour of solid dance music every month."
Danny Byrd
Danny Byrd brings through the biggest household names in Drum & Bass & Jungle.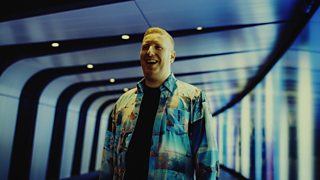 "I feel completely honoured to be part of the new BBC Radio 1 Residency team! The Residency has always been an amazing snapshot of the current state of all things in dance music. I really want to use this opportunity to showcase the best of the new underground artists on the rise but also give some insight into some of the drum & bass classics over the years, too. Hopefully inspiring the next generation of DNB producers and making the bass music circle complete."
Drum & bass icon and king of the dancefloor, Danny Byrd was one of the very first to sign to Hospital Records at the turn of the millennium. With his unique take on the genre and strong hip-hop and R&B influences ever present in his music, Danny Byrd's signature mixing style and production flair render him one of the scene's greats.
Upon firing out a number of superb singles, his debut album 'Supersized' dropped in 2008, to a thunderous reception. Having spent years honing his craft, this LP included signature Danny Byrd bangers 'Shock Out and 'Red Mist', the VIP of the latter going on to receive monolithic support on the daytime Radio 1 playlist.
Fast-forward a decade, following numerous tours across the globe, Danny Byrd's time buried in his Bath-based home studio has been well spent as he cooked up Annie Mac's Hottest Record In The World, 'Devil's Drop' in May 2018. Few DnB acts can boast such universal success on dancefloors and on the airwaves, but Danny isn't just anyone. His 2nd single of 2018, 'Salute' which features the legendary MC GQ, has also been a hit on the airwaves reaching number 3 in Radio 1's Specialist Chart, as well as garnering support from the likes of MistaJam, DJ Target, Rene LaVice and many more.
Listen to Radio 1's Residency