Main content
Meet the Radio 1 Residency DJs
On Radio 1 Residency, the biggest names in dance music take over the station for a special hour-long show. They share deep cuts from their personal record collection, tip the most exciting new acts, and give us a glimpse into their world.
Get to know the Residency DJs currently in rotation, from September 2019 to February 2020...
Nastia
Ukrainian DJ Nastia's love of music and rhythm led to her to pursue a job as a dancer when she finished school, but it was playing music that really caught her imagination and she made the leap from dancer to DJ in 2005.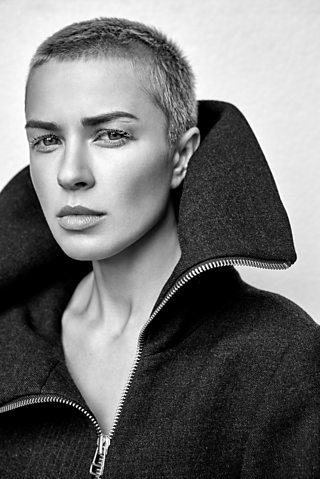 She quickly built a name for herself playing at clubs around the city and beyond and was heavily involved with Ukranian festival KaZantip where she honed her skills. She played at and promoted her own parties and hosted her own show on Ukrainian radio which lead to the launch of her label Propaganda in 2013. 
Her skills behind the decks bagged her a residency at Arma 17 in Moscow and Nastia became a professional touring DJ in 2009. Though predominantly known as a Techno DJ, Nastia also explores a range of sounds in her sets, including Jungle, D&B and House.
"Growing up as an artist, being on BBC Radio 1 was the highest point of success I could dream about. It's a legend, a monster, making so many artists huge and important. For me now, I'm proud to say it's a platform where I can speak out about music, industry and DJ life. After doing my own radio show in Ukraine for 10 years and having had a three-year break from it, to come back on air with the BBC is that dream finally coming true. What can you expect from me? Different things! I like to surprise!"
Charlotte de Witte
Charlotte de Witte has, in a short space of time, become one of contemporary techno's leading lights. Releasing on labels including novamute and Drumcode, as well as serving up a vital Essential Mix for BBC Radio 1, her dark, hypnotic and uncompromising sound has won her legions of fans around the world and seen her featured on some of dance music's most influential magazine covers. Whether playing small, intimate clubs or supersized festival gigs like Movement, Sonar and Awakenings, Charlotte's powerful sound never fails to make its mark.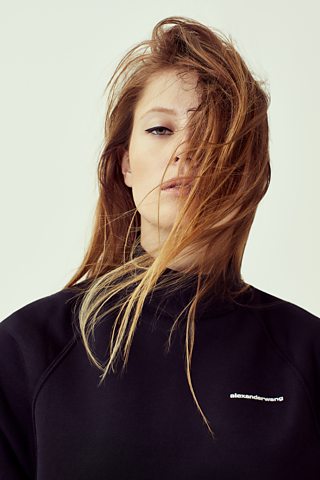 Despite her intense global touring schedule, de Witte's heart remains tied to the underground Techno scene of Belgium where she can be found championing new talent both on her Saturday night radio show, 'Playground Charlotte de Witte' on Studio Brussel, Belgium's leading radio station, and at her own KNTXT residency. Launched in 2015 at legendary Belgian techno clubs Fuse, KNTXT is where de Witte feels most at home, inviting some of her closest contemporaries to perform alongside her. Having continued to sell out shows around Belgium, including a 10,000 capacity stadium show in 2018, the party is set to embark on some long overdue international dates as it enters its fourth year. These showcases are a perfect way to experience the sheer dance floor power of Charlotte de Witte and her compelling take on techno.
"BBC Radio 1 has always showed me a lot of support since the beginning of my career, so I'm unbelievably proud to be part of the new BBC Radio 1 Residency team – it means the world to me. I can't wait to dig deep into the beautiful world of techno with you guys. Expect to hear some stripped, powerful techno, combined with some more emotional and melancholic ambient moments. We're going to start slow, build up and go hard. Looking forward to joining you on the airwaves and I promise to give you my all!"
Denis Sulta
Glasgow-born Denis Sulta first discovered his interest in dance music through his job at the infamous Rubadub record store. From there, he developed his skills as a DJ and producer, which soon to led to regular sets at The Sub Club.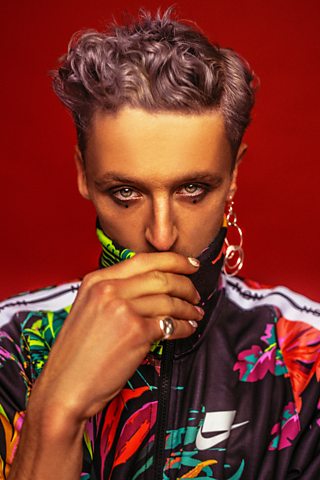 Having honed his craft under the guidance of local DJs and producers, he garnered multiple releases with his early signing to Dixon Avenue Basement Jams in 2014. He went on to release EPs on renowned Glasgow imprint Numbers, followed by the creation of his own label and brand, Sulta Selects.
Sulta has received continuous support from fellow DJs and producers such as Jackmaster, Skream, Four Tet, and Optimo, and is now a regular fixture on the festival scene through his eponymous Sulta Selects stages.
"Ever since I was even remotely aware of Radio 1, I aspired to be the voice that I heard through the stereo as it's one of the biggest radio stations in the world. To be broadcasting my own show on BBC Radio 1 as part of the Residency is something that is absolutely incredible for me. I just think it's really, really cool. Who didn't want to be the voice at Radio 1 back at school? Who didn't want to have the opportunity to say "Hi my name is … and welcome to BBC Radio 1"? That is one of the most iconic sentences ever and to be part of that is overwhelming to a point where no words can describe… but I will try my very best and I cannot wait to smash it on Radio 1 and see how far we can go."
Jayda G
Canadian by birth and now Berlin based, Jayda G has risen steadily and stealthily through the dance music underground with her infectious energy, vitality, rhythm and boundless enthusiasm. She will release her debut album Significant Changes - a blend of vintage drum machine funk drawing heavily on Chicago's house blueprint - on Ninja Tune in 2019. Her debut LP is a natural progression following a string of EPs both solo and alongside friend DJ Fett Burger (Sex Tags Mania) on their jointly run (until 2018) Freakout Cult label, alongside releases on 1080p and Swedish label Geography Records, including 2018's standout "Diva Bitch" single and her most recent release "Sacred Spaces" on her newly established JMG Recordings imprint. She also recently remixed Little Dragon's latest track 'Lover Chanting'.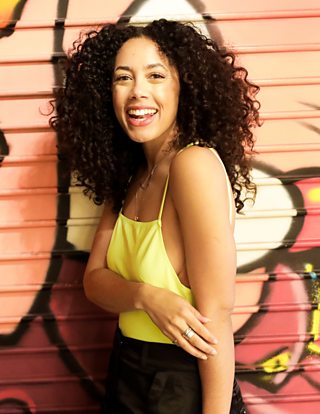 Renowned for her high-energy performances as a DJ - Jayda G has played all over the world including a renowned Boiler Room set at Dekmantel in 2017 and many 2018 festivals including Field Day, Melt!, Night + Day Bilbao billed alongside artists such as Peggy Gou, Helena Hauff, Jamie XX, Four Tet, Moodyman plus nights for Rhythm Section, The Hydra, Warehouse Project and many more. She will be playing a 4-week residency at London's Phonox through February, as well as embarking on a tour throughout 2019 that takes in dates across 12 countries, including stops at Panorama Bar in Berlin, Primavera Sound in Barcelona and shows across India, China, and Japan.
"It's so cool! I'm beside myself that I got offered such an opportunity at BBC Radio 1. I've been wanting to do a radio show for a while now and I love that I get to showcase my record collection. It's going to be fun to dig a little deeper into the songs that I love from disco to house and everything in between."
Paul Woolford aka Special Request
Paul Michael Woolford has been working tirelessly for over 20 years both in DJ booths globally, and in a myriad of recording studios, to redefine and reinvent all shapes of dance music. He has has applied his touch to over 200 records, including the work of Sam Smith, Depeche Mode, Chemical Brothers, Lana Del Rey, Disclosure, Wiley, Jamie XX, London Grammar, Underworld, Krystal Klear and Morgan Geist, as well as influencing flocks of other producers to drop their inhibitions and embrace bolder sounds.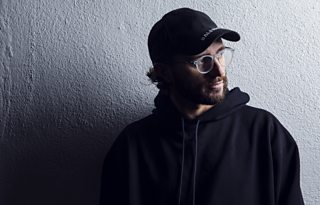 Woolford has recorded 5 Essential Mixes for BBC Radio 1, released 3 mix compilations including most recently FabricLive91: Special Request which was a Recommended release by Resident Advisor. As a DJ he tours relentlessly and held down a 9 year residency at Space on Sundays in Ibiza, as well as a 7 year hometown residency at Back To Basics in Leeds, in addition to playing pretty much every respected serious venue of note globally. Woolford sites a combination of the raw energy and diversity of the pirate radio airwaves, a lifetime of collecting records and the enlightenment of his art school days as key influences.
"As a lifelong listener of Radio 1, I am beyond buzzing to join The Residency. I'm so excited to share my record collection and shine a light on the new generation of producers that are consistently blowing my mind."
HAAi
Plucked from relative obscurity, 3 years ago HAAi was instilled as the Saturday night resident for London club Phonox, with her residency coming to an end in September 2018 after a run of sold-out closing parties & her debut Essential Mix for BBC Radio 1 being named the Essential Mix of the Year.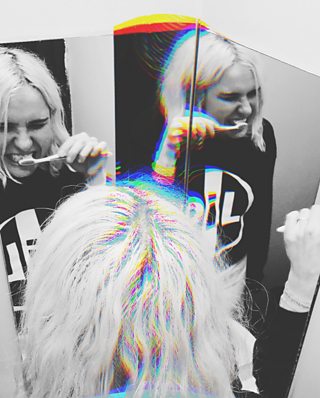 In this time, her profile has grown exponentially, now playing shows and festivals all over the world to thousands of revellers who have bought into her propulsive and eclectic selections.
HAAi is an avid collector of Thai and Turkish funk, tripped-out psychedelic records and Nigerian and Kenyan beats. Playing for 6 hours every Saturday night has allowed her to seamlessly mix these genres in with her love of techno, creating an unrivalled experience for the adoring fans she plays to around the globe.
"I'm very psyched to bring a taste of my music to Radio 1's Residency. Every month I'll be taking a journey through the music I care about the most from all around the globe. I can't wait to get started."
Saoirse
Saoirse's first foray into the field of electronic music came at a very young age, when she accompanied her mother to various free parties in her home country of Ireland. It was here that she was introduced to the sounds of Leftfield, Fluke & Orbital and a close allegiance to electronic music was forged.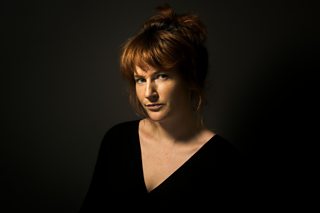 In the early years of her career she played regular shows on pirate radio stations, before landing her own show on Ireland's leading media broadcaster, RTÉ. It wasn't long before Saoirse arrived on the London scene, working frequently for promoters such as Art of Dark, Toi Toi, Make Me, Half Baked & fabric.
In recent years, she has gained wider recognition across the UK, Europe and the USA, whether it's playing alongside Ricardo Villalobos in Ibiza, supporting DVS1 in London or playing next to Objekt in Paris. Saoirse's sound is a product of a diverse selection of genres including Dub, Ambient, House, Jazz, Electro, Garage and Techno.
"I was around 13 when I first started listening to BBC Radio 1. It was one of the very few mediums I had to discover new electronic music in Ireland and it has been very influential throughout my life. In fact, it was what encouraged me to go and do Radio Production & Sound Engineering at University when I left school. To be given the opportunity to host my own show and perhaps have the same influence on a young budding DJ or producer out there means the world to me. I'll be showcasing as much undiscovered artists as possible as well as premiering some of my favourite artists new music in all things electronica."
Sherelle
Passionate about Footwork, Juke, Jungle and 160 music styles, Londoner Sherelle was propelled to viral fame following her Boiler Room performance in February of this year. With an affinity for all things Leftfield bass from a young age, artists like 4 Hero, Machinedrum and DJ Rashad acted as her entry point into the world of DJing.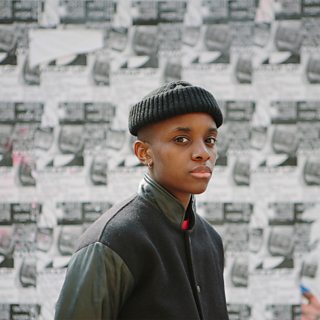 She hosts a regular bi-weekly show on Reprezent Radio, featuring guests such as Novelist, Jessy Lanza, DJ Fulltono, UNIIQU3, and Sinistarr. Sherelle has supported musical heavyweights like Kode9, Dillinja, DJ Paypal, TASO and French House legends like DJ Falcon, Crookers, and Feadz. In 2017, she supported The Prodigy alongside Melé at the O2 Academy, Brixton and has recently completed a Spanish tour playing for Off-Sonar as a part of the Life & Death Festival.
Sherelle is no stranger to Radio 1, having made a number of guest appearances on Radio 1 and 1Xtra. She has recently launched the label Hooversound Recordings with fellow DJ and producer Naina, where they will continue to champion the 160 genre.
"It's an absolute dream come true to be a part of the BBC Radio 1 residency. Growing up listening to the like likes of Annie Mac, Zane Lowe and MistaJam shaped my early musical outlook. I promised my younger self that one day I would have my own Radio 1 show and I am glad that I have been able to achieve that by playing the music that I love so dearly. 2019 has been the best year yet and I can't wait to represent the Footwork, Jungle, 160 scenes and showcase the best it has to offer."
Listen to Radio 1's Residency