Main content
Meet the Radio 1 Residency DJs
On Radio 1 Residency, the biggest names in dance music take over the station for a special hour-long show.
They share deep cuts from their personal record collection, tip the most exciting new acts, and give us a glimpse into their world.
Get to know the Residency DJs currently in rotation, from September 2020.
Disclosure
Brothers Guy and Howard Lawrence, aka Disclosure, are no strangers to Radio 1.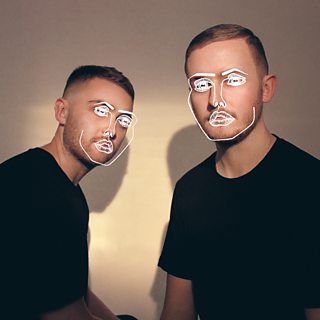 Their early collaborations with guests such as AlunaGeorge, Jessie Ware and a then unknown Sam Smith, made their debut album 'Settle' an instant phenomenon, yielding four Top 20 hits and a Mercury Prize shortlisting. Fast-forward to 2020 and the launch of their third album, 'ENERGY' features a heavyweight cast: from Kehlani, Syd, Common, Kelis, slowthai and Mick Jenkins to name a few.
"The BBC is unmatched when it comes to radio and we're super excited to be doing a residency show on Radio 1. It feels more important than ever to be connecting through music, and being able to do that with our own show on Radio 1 is hugely exciting for us."
Joy Orbison
Joy Orbison is a London based electronic musician who credits his uncle, Ray Keith, for introducing him to jungle and UK Garage at a young age. He started DJing at the age of 13 and has been an avid collector of records ever since.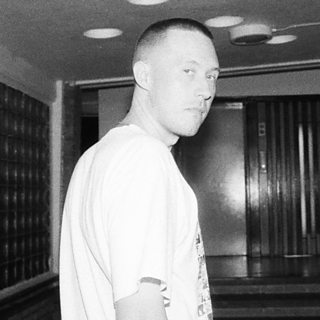 Since his instant breakthrough with 'Hyph Mngo' in 2009, Joy Orbison has stayed one foot ahead in dance music, garnering a reputation for breaking the most exciting new music and releasing his own seminal productions.
"I've grown up listening to Fabio & Grooverider, Benji B, Gilles Peterson and more so it means a great deal to have my own show on a station with such an important legacy. I'm really looking forward to delving into the music that excites me at the moment and giving a shine to new artists that I feel need to be heard."
Amelie Lens
Amelie Lens made her way into the global techno scene as a result of a long-standing love affair with dance music, ignited by her first outing to Belgium's Dour Festival at just 15 years old.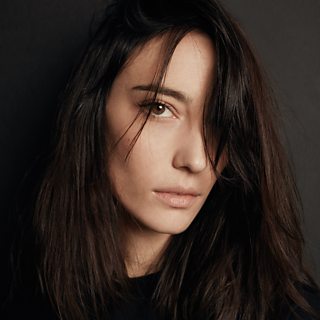 As a resident at Hasselt's Labyrinth Club, Lens started curating her own nights under the name EXHALE and was soon inviting the likes of Marcel Dettmann, Ben Klock and Ellen Allien to play alongside her. Her aim is to showcase a new generation of hand-picked, up-and-coming talent alongside international heavyweights.
"It's truly a huge honour for me to be one of the residents and to be able to play some of my favourite tracks! My sound is very dancefloor orientated. I like high-energy tracks and beautiful melodies and I just cannot wait to take you guys on this journey with me."
DJ EZ
DJ EZ has been a musical force of nature for over two decades and is saluted by the industry for being a creative mixer - not to mention one of the quickest fingers in the trade with his trademark cue button action displays during his sets.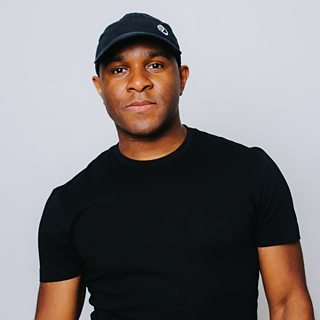 He will be seamlessly bringing together the upcoming, cutting-edge sounds of today with the old skool favourites that defined the landscape of UK club music.
"I'm super excited to be starting my monthly residency with BBC Radio 1 and continuing to showcase the newest UK Garage alongside the very best classics and anthems!"
Teki Latex
Nearly everyone in the underground has heard the name Teki Latex at one point or another, from his voice being used as a sample on ASAP Rocky's mega hit "Wild For The Night", to his hard-earned reputation as the 'King of Blends'.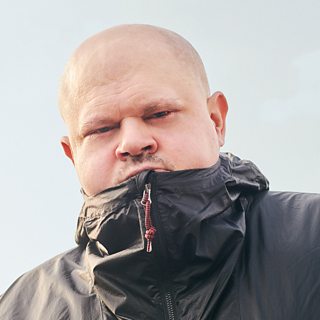 Formerly a member of revered progressive French Rap group TTC, he has recently worked as a curator for Boiler Room France. Over the next 6 months listeners to Teki's show can expect the unexpected, delivered in his truly unique style.
"I've been dreaming of getting asked to do one of those BBC residencies for a long time. A lot of my DJ heroes have been a part of this program, and it feels like it's a rite of passage, an important achievement to unlock in this great video game which is the life of a DJ. I cannot wait to unleash a whole multiverse of exciting club music, blends, exclusives, classic tunes and weird
unexpected oddities monthly on the BBC airwaves."
Eris Drew and Octo Octa
Eris Drew and Octo Octa are producers and DJs making autobiographical work that aims to have listeners smiling, crying, shouting, and dancing. Together they run the T4T LUV NRG record label and party series from their log cabin in New Hampshire, USA.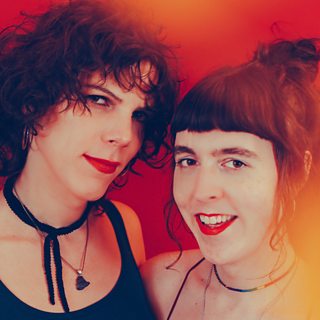 They started playing together as a duo a couple of years ago, after discovering a shared love of 90s hardcore records and each other!
Expect plenty of 90s house, hardcore and jungle mixed with fresh new sounds to euphoric effect. Mixmag named Eris Drew & Octo Octa their DJs of the year in 2019. They are also advocates for trans, non-binary and queer people and mentor aspiring DJs and electronic musicians.
"We couldn't be more excited to be asked to contribute another 6 shows to The Residency. The show has been a connection to people and a source of light in our lives the past 6 months. We look forward to diving deep into our records and bringing more love connected, body-moving music to everyone."
Saoirse
Saoirse's first foray into the field of electronic music came at a very young age, when she accompanied her mother to various free parties in her home country of Ireland. It was here that she was introduced to the sounds of Leftfield, Fluke & Orbital and a close allegiance to electronic music was forged.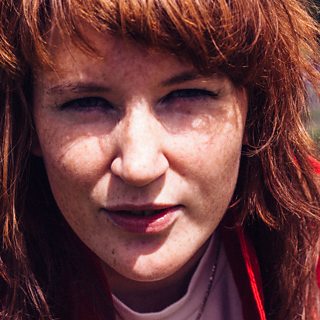 In the early years of her career she played regular shows on pirate radio stations, before landing her own show on Ireland's leading media broadcaster, RTÉ. It wasn't long before Saoirse arrived on the London scene, working frequently for promoters such as Art of Dark, Toi Toi, Make Me, Half Baked & fabric.
In recent years, she has gained wider recognition across the UK, Europe and the USA, whether it's playing alongside Ricardo Villalobos in Ibiza, supporting DVS1 in London or playing next to Objekt in Paris. Saoirse's sound is a product of a diverse selection of genres including Dub, Ambient, House, Jazz, Electro, Garage and Techno.
"I was around 13 when I first started listening to BBC Radio 1. It was one of the very few mediums I had to discover new electronic music in Ireland and it has been very influential throughout my life. In fact, it was what encouraged me to go and do Radio Production & Sound Engineering at University when I left school. To be given the opportunity to host my own show and perhaps have the same influence on a young budding DJ or producer out there means the world to me. I'll be showcasing as much undiscovered artists as possible as well as premiering some of my favourite artists new music in all things electronica."
Sherelle
SHERELLE is leading a new generation of high-speed ravers who are addicted to jungle, drum 'n' bass, footwork and juke. The London-born DJ has been busy since her 2019 Boiler Room sent her signature brand of low-end energy viral: She's held down a year-long Radio 1 Residency that's seen her showcase cutting-edge dance music to a mainstream audience, featuring interviews with OGs like DJ Storm, 4Hero, Kode9 and Luke Vibert and next gen disruptors like Mantra, L C Y, Yazzus and Fracture. She's started the Hooversound label alongside partner in club music Naina with releases from Hyroglifics, Sinistarr and Deft, and co-founded the 6 Figure Gang squad with Fauzia, Jossy Mitsu, Dobby and the aforementioned L C Y and Yazzus.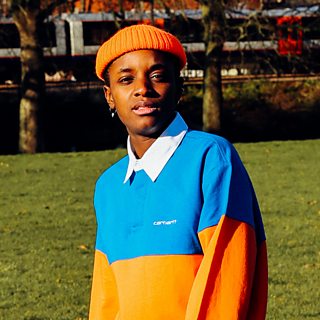 Through her DJ sets, radio show and record label she gives a platform to both scene elders and new talent and is committed to pushing 160bpm+ dance music into the future. Expect more greatness as her Residency continues into 2021.
"It's an absolute dream come true to be a part of the BBC Radio 1 residency. Growing up listening to the like likes of Annie Mac, Zane Lowe and MistaJam shaped my early musical outlook. I promised my younger self that one day I would have my own Radio 1 show and I am glad that I have been able to achieve that by playing the music that I love so dearly. 2019 has been the best year yet and I can't wait to represent the Footwork, Jungle, 160 scenes and showcase the best it has to offer."
Listen to Radio 1's Residency