Main content
If you're mischievous like Fred and George Weasley here are some other stories you'll #LoveToRead...
23rd October 2017
When it comes to making mischief, Fred and George Weasley are never far away. The twin brothers of Harry Potter's best friend Ron love playing pranks and getting up to no good.
To celebrate the 20th anniversary of the boy wizard appearing in print, here are recommendations for good reads if you too love a bit of mischief.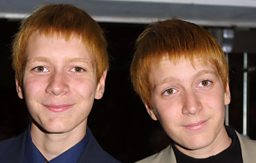 Fred and George Weasley as played in the Harry Potter film franchise by James and Oliver Phelps
chosen by Kent Libraries - Which Witch by Eva Ibbotson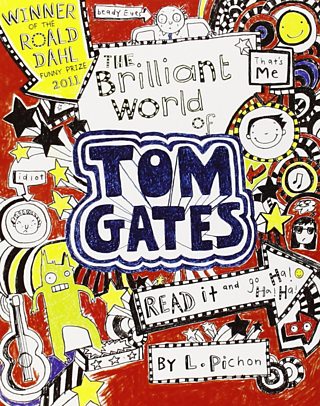 The Brilliant World of Tom Gates by Liz Pichon
Furious fabulous fun!

The Brilliant World of Tom Gates by Liz Pichon chosen by Essex Libraries
Arriman the wizard sets out to find a wife so his dynasty can continue, but only the darkest and most fiendish will do. Cue a spell-casting competition with skulduggery and mischief, as any eligible witch within miles vies for the opportunity. Fun for all ages.
chosen by Staffordshire Libraries
The Twits by Roald Dahl
Although definitely not as likeable as Fred and George Weasley Mr and Mrs Twit play some pretty good tricks on each other. You have to keep on reading to find out just how bad the next trick is. My favourite trick? Wormy Spaghetti… just horrible!
chosen by Stockport Libraries
Skulduggery Pleasant by Derek Landy
Fred and George would love Skulduggery, a wise cracking, quick-witted detective. Oh yes, and dead. There's action and adventure aplenty, complete with evil enemies and saving the world type problems to overcome.
The Mysterious Benedict Society by Trenton Lee Stewart
Puzzles, tricks, and children who have a different way of looking at things. After sitting a series of mysterious tests a group of orphans find themselves on a top secret mission. Can their honesty, camaraderie and quick-wittedness save the day?
chosen by Gloucestershire Libraries
The Borrowers by Mary Norton
Like Fred and George, the Borrowers are good-hearted, but not worried about using things for their own ends and causing mischief.
chosen by The Reading Agency
Boys Don't Knit by Tom Easton
After 17 year-old Ben Fletcher gets caught up in a shoplifting/crossing guard incident, he ends up on probation, and as part of his community service he joins a knitting club. To maintain his reputation, he must keep the knitting secret, which gets difficult as he realises he's really good at it. A great read for teenagers.
chosen by staff at Waterstones Bromley
The Person Controller by David Baddiel
Twins Fred and Ellie absolutely love video games. When a mystery man gives them a new controller, the discovery that it controls people will change EVERYTHING. A cracking good read from Baddiel, you won't be able to stop giggling at the hijinks the twins get up to!
Chosen by staff at West Sussex School Libraries, and Waterstones Bromley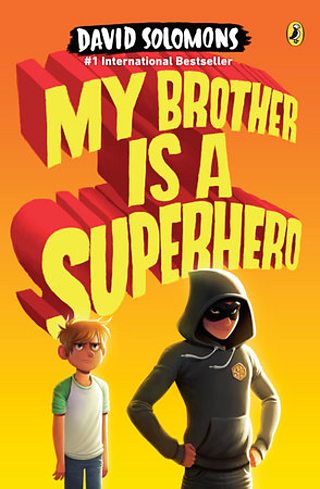 My Brother is a Superhero by David Solomons
Superhero loving Luke picked the wrong time to need a wee – in the time it takes him to get back to the treehouse, an alien has given his older brother superpowers. Now Luke has to be the sidekick, can he keep his brother out of the clutches of the supervillains? Comedy gold with a great group of friends.
An enchanting new documentary uncovering the real life traditions of magic at the heart of Harry Potter
Some quick fire book suggestions...
| Title | Author | Recommended by... |
| --- | --- | --- |
| Dog Man | Day Pilkey | ExploreYork Libraries |
| Billionaire Boy | David Walliams | Manchester City Libraries |
| Charlie and the Chocolate Factory | Roald Dahl | Manchester City Libraries |
| Who Let The Gods Out | Maz Evans | Waterstones Bromley |
| Mysteries Series | Marcus Sedgwick Raven | ExploreYork Libraries |
chosen by The Children's Bookshop Huddersfield
It began on Friday, as strange things often do. This particular Friday had been stranger than most, although it had started normally enough.

Who Let The Gods Out by Maz Evans
Prankenstein by Andy Seed
Turbo charged stairlifts, exploding experiments, ink in the shower gel. Someone (or something) is playing pranks on Soapy's family and friends and it is getting out of hand. Soapy and his friends embark on a spot of detective work to find the culprit, with surprising results.
chosen by The Bookshop Bridport
The Giggler Treatment by Roddy Doyle
Sometimes it parents that get things wrong, and when they do the Gigglers are on hand to punish them. There might be dog poo involved, but the giggler's themselves might not always get it right.
Ivy and Bean by Annie Barrows
Bean spends most of her time getting into trouble until a new girl moves in over the road. Ivy is particularly good at being in the right place at the right time to give Bean a great alibi and have loads of fun herself!
Books all children should read
chosen by Bookwagon Ltd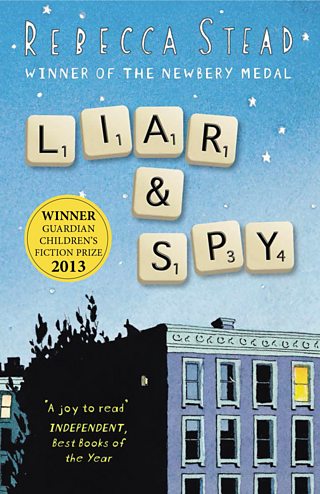 Frogkisser! by Garth Nix
Read this for a wealth of frogs, transformations and wickedly inventive spells and quests.
The Incredible Billy Wild by Joanna Nadin
In which a Dog and a boy can make magic happen in the most unlikely situation.
Mrs Mole, I'm Home! by Jarvis
You'd love to 'help' Mr Mole to his intended destination; wouldn't you?
chosen by The Arts Council
Liar & Spy by Rebecca Stead
Hilarity and mystery collide when friends meet for the first time.
Recommendations for older readers
chosen by Rochdale Libraries
The Family Fang by Kevin Wilson
This tells the tale of a family of performance artists who set up and perform some spectacular hoaxes – but it's not as much fun as you would expect and life becomes difficult for the children who were raised by such madcap parents. A book for adult Harry Potter fans.