Main content
Five ways women can encourage change in the world
Woman's Hour was broadcast live from the Women of the World Festival (WOW) at the Southbank Centre in London on March 6.
The festival was founded by Jude Kelly in 2010 and celebrated its 10th anniversary this year.
Here, five of the inspirational women we heard from on the live programme give their best tips on what women can do to help make change happen in the world in the next decade.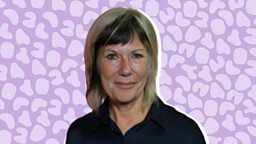 1. Expand your community
"Start talking to women that you don't know", suggests Jude Kelly, WOW Festival founder and director. "Share with groups that you want to find out more about and don't try to do everything in your own circle. Because then you'll understand how many different issues join up with each other and you'll have a better sense of how to create campaigns and how to be an activist, even if you're an accidental one.
"The other thing is to look after yourself: self-care. Caring about changing the world is a long-term project that can be very tiring, so make sure that you're not carrying the baton all by yourself."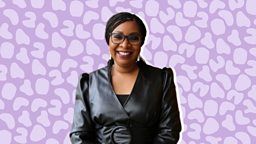 2. Show up for women of colour
Layla Saad, author of Me and White Supremacy, spoke on Woman's Hour about her controversially titled book and how white people can be better allies to people of colour.
"One thing that women can do to help make a change is to show up for women of colour, especially black women. When the most marginalised of us are taken care of and are centred, it makes sure that everyone is taken care of and centred. So show up for women of colour and for black women.
"What that looks like is being anti-racist in your feminism. So making sure that when you're talking about feminist rights, you're thinking about how does this pertain specifically to black women and to women of colour and not just to all women, which usually centres white women."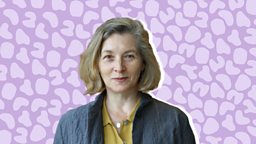 3. Speak up and help women's voices be heard
Ita O'Brien, who is an intimacy co-ordinator working to provide safe spaces in the arts, shared her best advice with Woman's Hour:
"Every time that you feel you're being undermined, put down or belittled, have the courage to say so and just to keep speaking up. Keep saying 'no', actually this isn't fair, this isn't suitable. Keep demanding recognition and equality.
"Also make sure that women's stories are told. Women's stories are human stories. We don't say a production written by a man and directed by a man about men is a man's story… it's just a story. We need to shift. It needs to become the norm that women's experiences in the world and women's issues just are part of what is out there, particularly in our storytelling.
"I had quite an awakening when I did a workshop with a group of young women actors, all of whom had pretty much graduated from the top drama schools in the country. They went in as empowered women in their first year. But the plays they worked on throughout their training, unless they made the effort to have contemporary plays that were written in the last 20 years, had male protagonists, with male story lines. The women are constantly there to serve the man or in a relationship to the man instead of being the driving story. Men are getting embodied, practiced and empowered and it is reinforced that women are objectified.
"We've got to stay brave, we've got to stay bold, we've got to keep sharing our stories and telling the stories from a woman's perspective with all of the issues that we have. For example, I'm a menopausal woman. I want more stories of the reality of that shift."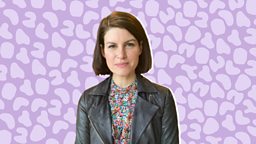 4. Support one another
Actor Jemima Rooper discussed her experiences working in the arts and the pressure to take part in intimate scenes.
She told us: "My greatest tip for the next 10 years for us women is simply for us all to look after each other. Completely love and support each other because we rock!"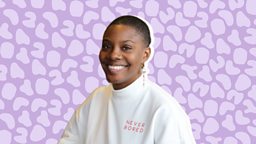 5. Learn how to say 'no'
Yomi Adegoke, Guardian columnist and author, also offered her best tip.
"It's very cliché, but learn how to say 'no' and get comfortable with that. Not only because women can often think that maybe you don't have the right to say 'no'. We feel like we have to be polite and we have to be accommodating. But also, know what's right for you.
"I think that sometimes we feel because there's such a lack of opportunities, it's a real scare-city mindset that you always have to say 'yes' or feel like you have to say 'yes' to everything. There are certain opportunities I've said 'yes' to and I'm like, 'I'm not even sure I'm necessarily the right person for this opportunity'. Not in an imposter syndrome way, but just generally I'm like 'I don't know if it was for me'?
"So exercising: A) Saying 'no' to things that you feel that you don't necessarily want to do or things that you feel you have to do, and B) Getting comfortable with the idea that you don't have to do everything.
"Not everything is relevant to my journey or is beneficial to it."