Main content
Niall Horan reveals what he loves most about being a solo artist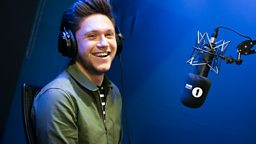 He says that touring in support of his debut solo album, Flicker, has given him the chance to do some of the things he missed out on with 1D - such as performing intimate gigs for fans.
"It sounds so arrogant but we didn't get the chance to play the smaller venues in One Direction," he told Nick Grimshaw when he stopped by the Radio 1 Breakfast Show.
"I have to say it has been really nice to play the intimate shows where you can see the whites of people's eyes."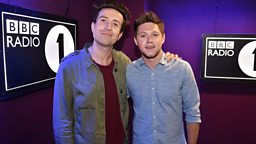 However, following the success of singles This Town and Slow Hands he's looking forward to getting back to what he knows best - big venues and big shows.
"It's been really nice but I am looking forward to stepping it up a bit next year and touring," he added.
"I like the whole idea of being on the bus, driving around and playing every night. I just love it."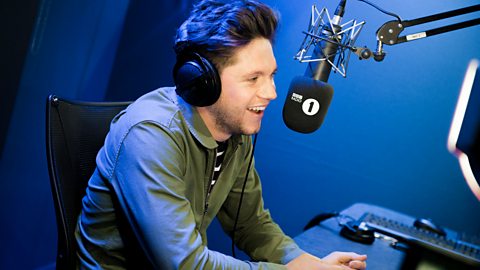 He's seen some eye-opening things on Tumblr in his time...
But there are other benefits to being a solo artist - like all the free time he has to spend hanging out with Justin Bieber in Los Angeles.
Justin recently showed his love for Niall on Instagram by posting a photo of Niall's album cover, along with a joke photo of him recreating the artwork with his own face.
Can you spot the difference?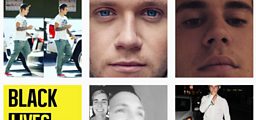 Credit: Justin Bieber / Instagram
"After he posted that, he then came and met me for a drink afterwards," said Niall.
"I see him in LA every now and then. I saw him the last time I was there.
"Everyone knows him. I can get around a little bit, keep my head down here and there, but he is Justin Bieber. He's a bit of a head turner."
Niall also recalled the first time he met Camila Cabello, before she hit the big time and was competing on US X Factor as part of Fifth Harmony. And she wasn't cool about it.
She has previously said that she was such a big fan of the boyband, they inspired her to audition for the show.
"I remember, we went to perform on X Factor in the states when Fifth Harmony were on it," he said.
"She was freaking out, she told us she had a One Direction Twitter account, she was crying.
"I'm sorry Camila, I've told the whole world."
Niall's debut album Flicker is out now