Main content
Important advice on maintaining a healthy mind and body for 2018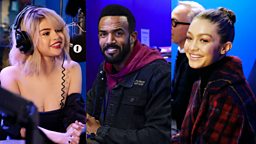 Is 'new year, new you' not really your vibe? We feel you. It's safe to say that you were pretty ace in 2017, so why start messing with a good thing? #logic
If you're kicking resolutions to the curb and choosing to bypass the life overhaul but still fancy bettering yourself health-wise then Life Hacks with Katie and Cel is a must-listen because January health hacks are the order of the day.
Enlisting the help of Scott Mills, Chris Stark, Dev and Adele Roberts, Katie and Cel cover everything from how to avoid falling for fad diets to the struggles of habitually hitting the snooze button and setting (and smashing) a long-term exercise goal.
Making lifestyle changes? Take things slowly
But if you're looking for instant results, then Radio 1's resident health expert, Dr Radha, says you may want to rethink your New Year's strategy.
The best and most effective habit changes happen slowly over time

Dr Radha
"If something sounds like a quick fix or a miracle cure then have your reservations," she tells Radio 1 online.
"Any habit-change takes motivation, preparation, organisation and determination. If you want to change something this year or have made a resolution then work out these 4 steps for yourself.
She says decide what you want and how you can get there - without making sudden, radical changes to your lifestyle.
"The best and most effective habit changes happen slowly over time and they are the ones that last so take one step at a step and you can get there," Radha says.
But if you still need a little extra motivation to get off the sofa and on the road to a 'new you', here are more wise words from some A-list celebrities who use fitness to maintain their physical and mental health. Here's what they have to say...
Selena Gomez on the perks of working out...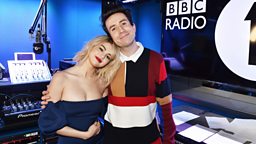 Selena Gomez has been pretty open when it comes to her health - and the importance of maintaining it - after sharing the story of her kidney transplant in 2017. The star has chronicled her battle with lupus, arthritis, anxiety and depression and been equally candid about the benefits of working out, not only on her body but on her mental well-being.
"If I don't work out, I feel heavy," SelGo told Yahoo! Beauty in 2015. "Everything about me just feels a little bit down. And sometimes I will just run on the treadmill and get emotional because it sort of relieves everything that you're feeling."
We all know exercise is important, but why? With so much information out there finding out what works for you can be tricky.
But while exercising is a great pastime, it's important to remember that moderation is key when it comes to working out. Just ask Craig David...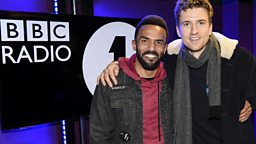 Post-7 Days success, the singer found himself hell-bent on exercise with his love for the gym becoming obsessional.
"I was ripped, but no one gave me the memo that having a body like that can also make you look 40 years older. You look so gaunt and drained," CD told Marie Claire. "I was cancelling going out with friends because I was like 'nah, I've got to do my cardio tonight.' What life was that? Who was I doing it for? I'm not a body builder."
Celebrities are as vulnerable as anyone to negative body confidence.
Beyoncé on the power of sleep...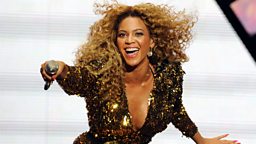 Sleep, glorious sleep! In a world where we're always gorging on feeds (Instagram, Twitter, Facebook...) and forever switched on, it can be tricky to prioritise catching some zzz's but, as Beyoncé will tell you, it's essential to make time for it.
"I am a person who has a hard time shutting off my brain," Queen Bey told People. "But if you are active during your day, you will be so exhausted you can't help but fall asleep. Having peace, happiness and healthiness is my definition of beauty. And you can't have any of that without sleep."
Sleep is hugely important for our body and mind – yet many of us neglect to get enough.
Gigi Hadid on the importance of balance...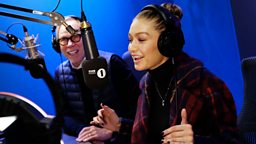 Fad diets are exactly that: a fad. They're short-lived and, unsurprisingly, not all that effective. Maintaining a healthy balance of eating and exercise is the key to becoming fitter and healthier and we think Gigi Hadid might've struck gold with her mantra...
"I've always said, 'Eat clean to stay fit, have a burger to stay sane,'" she told E! at The Daily Front Row's Fashion Los Angeles Awards.
Like the saying goes - we are what we eat. So it's important to eat right.
"Motivation, preparation, organisation and determination"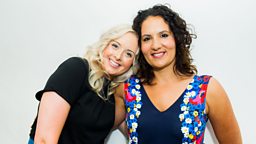 Here's Dr Radha's four-step guide to keeping your New Year's resolutions on track.
1. Motivation
"Work out why it is important to change? What benefits is it going to give you? What would happen if you didn't change the habit?
"Make sure it is something you want to change and not what someone else says you should."
2. Preparation
"Search for information, resources and tools or people that can help you work out how to action your change.
"Take advice, work out a strategy or action plan to slowly but surely do things differently each day."
3. Organisation
"Physically write down or make a plan for how you are going to make your changes easier. For instance, if you want to get fitter then take your gym clothes with you to school/college so you can go on the way home."
"Prepare and take healthy food with you instead of getting hungry and buying something on the spur of the moment."
4. Determination
"Habit change is possible but it takes hard work and you to be determined to keep going with your changes.
"Ask for support from friends and family to help you when you have a day that didn't go so well. Don't be hard on yourself and remind yourself if your progress and your motivation to change."
Listen to Life Hacks on Radio 1 at 4pm every Sunday