Main content
Launch your DJ career in 5 steps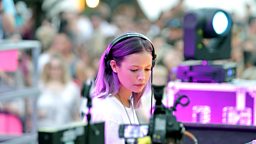 What does it take to go from playing your favourite tracks in your bedroom to performing at festivals?
Nowadays with one USB stick and a pair of headphones, a DJ can keep the party going for days
In recent years, clever technology has made DJing accessible to many more of us. In the past a DJ would turn up to an event with hundreds of vinyl records to make sure they had enough music to keep the party going.
1. Get some gear
Turntables, CDJs, Controllers?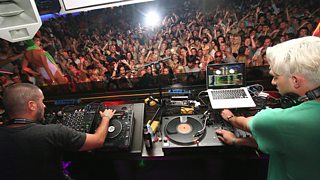 These are among the popular options, but research is key here. Decide what is most suitable for you and what fits into your budget. Google and YouTube are your friends; there are plenty of quality online resources to help you. Of course speak to any DJs you know for personal advice and tips.
If you're unable to buy equipment, find somewhere you can regularly access it to practice as much as possible.
2. Know your music and equipment inside out
Music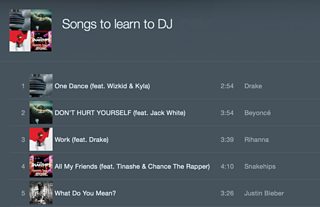 Start with a selection of songs and get to know them inside out. What's the BPM, how long is the intro, where are the drops, where does the beat change? The better you know your music the more your sets will flow when you're playing to an audience.
Equipment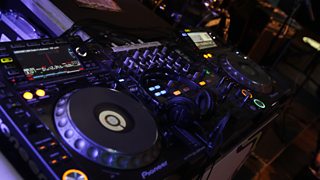 How do you a cue a track, speed up the tempo or crossfade your songs? Push all the buttons until you know how to make them do what you'd like. The primary functions on all DJ equipment are the same, so you'll have more confidence using equipment that isn't identical to what you have.
3. Practice, practice, practice
There's no shortcut or secret to success. As the saying goes "practice makes perfect". It's the only way to build your confidence and develop your style.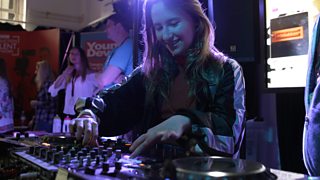 Record yourself practising, listen back and take notes
If you're able to, record yourself practising. You'll be surprised how much you learn by listening back to those recordings.
4. Get yourself out there
You might think you need more practice or you might be raring to go. Do it!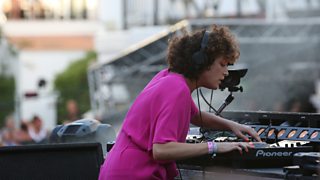 Be proactive and create opportunities to showcase your new DJ skills
Get your first gig
Be proactive in putting yourself out there. Start with an event that won't overwhelm you and will help to build your confidence and give you a taster of it's like to DJ to an audience.
Offer to play at friend's parties, or consider organising your own event with friends.
Record and promote your mixes
An easy way to show off your new DJ skills is to record a mix. You can promote it for free by uploading it one of the many online platforms and then sharing the link to it across social media and email. You could also burn your mix on to a CD and hand them out to friends, family and anybody you know.
Approach local promoters
Ask for an appointment with the managers of local bars, approach club and event promoters and wherever possible ask mutual friends for introductions. Having somebody that will vouch for your DJ skills will go a long way when you're working with a promoter for the first time.
5. Enjoy!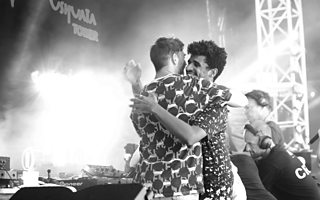 Above all have fun with it, take your time and enjoy. There's no rush - building your DJ career is a journey and there is lots to learn along the way.